---
Reading Time:
4
minutes
IT'S an "anything goes" scenario as the two Grand Prix championship contenders prepare for a last-race showdown, writes PETER COSTER:
MAX Verstappen can be excused for feeling there is an "inevitability" rather than an "invincibility" about Lewis Hamilton winning the world drivers' championship after the Mercedes driver drew level with him in Saudi Arabia.
The Red Bull driver walk off the podium on Sunday rather than join in the champagne spray with Hamilton and Valtteri Bottas.
Instead, the spray from the second-place getter was bitter and far from sweet: "F1 is more about penalties than racing."
Penalties at the Saudi Arabian Grand Prix meant Verstappen had to twice surrender the lead to Hamilton in the penultimate race of one of the most closely fought seasons in Grand Prix history.
Hard and ruthless!
The only recent comparison would be the rivalry between Ayrton Senna and Alain Prost in 1988 and 1989 when they were teammates at McLaren-Honda and later when Prost joined Ferrari.
Embed from Getty Images
Senna won three world championships before he was killed in a Williams when the car's steering broke in the Italian Grand Prix at Imola.
His last victory had been in the Australian Grand Prix in the final race in Adelaide.
In Saudi Arabia on Sunday, there was a sense of mourning following the death of Sir Frank Williams, whose team won its first world drivers' championship in 1980 in a car driven by Australia's Alan Jones.
Formula One was not "The Greatest Show On Earth" it has become today, with drivers paid salaries in the tens of millions of dollars.
Alan Jones lived a few doors down the street from me in London, his racing car parked outside on a trailer.
He even dropped in with his dad, former Australian Grand Prix champion Stan Jones, for a few friendly frothies.
Formula One was as hard-fought then as it is now, although not nearly so lucrative. Damon Hill, who was at Saudi Arabia as a commentator on Sunday, won another world championship for Williams in 1996.
He would have won at Adelaide two years earlier had not Michael Schumacher rammed him in the last race of the season.
The Benetton driver had veered off the track, but swung back as the Williams driver swept past.
The collision put both drivers out of the race, but Schumacher was leading Hill by a point and no one else was near them.
Schumacher said he had no control over the car whereas Australia's triple world champion Jack Brabham preferred to think driving into Hill "was the only thing he could do."
Schumacher's seven world championships may be overtaken by Hamilton at Abu Dhabi next week.
But it is Max Verstappen who is a similar driver and just as ruthless and unrelenting on the track.
In Saudi Arabia, the margin for error between the walls on the street circuit was in millimetres.
Hamilton and Bottas were already leading the race for provisional pole but on his last lap it was the Red Bull driver who was brave and brilliant.
He was some four-tenths to the better of Hamilton when his inside left-hand front tyre locked briefly as he braked into the final corner.
It was enough for the wheels on the right-hand side to drift into the wall.
He was still third fastest and on the second row of the grid, but Hamilton was now on pole with Bottas behind him.
The race itself was to descend into chaos when Michael Schumacher's son, Mick, hit the barriers and the first red flag stopped the race.
Verstappen stayed out on the track while Hamilton and Bottas went into the pit to change tyres.
More drama followed as Hamilton overtook Verstappen on the restart only to see the race red flagged for a second time after Schumacher's Haas teammate, Nikita Mazepin, ran into George Russell in his Williams at the restart.
Verstappen swept inside Hamilton and Alpine's Esteban Ocon on the inside at the first corner to retake the lead.
But further safety car incidents saw Verstappen dealt a five-second penalty for track limit infringements.
A 10-second penalty followed on lap 37 for pushing Hamilton wide.
Verstappen was ordered to give the lead back but the Mercedes driver either didn't hear the order or was confused as to what Verstappen was doing.
Hamilton ran into him, immediately claiming Verstappen had "brake tested" him.
The stewards agreed and Verstappen was given a 10-second penalty to add to his five-second punishment.
"For me, this is not Formula One, but at least the fans enjoyed it," said Verstappen after the race when he was voted Driver of the Day.
As he turned out, Bottas was too far back for the time penalties to matter.
Hamilton has won the last three races and while Verstappen might not think of the seven-times world champion as invincible, he may well think it is inevitable that Hamilton seems to win in the stewards' room.
Tensions are at breaking point between the two teams and this latest incident reflects as much on Hamilton as it does Verstappen.
Both cars were approaching a DRS, which would have meant the second car to cross the line would have had an immediate speed advantage.
If Hamilton had passed first, Verstappen would have conceded the place as ordered and then been been able to race ahead.
The same would have applied if Verstappen was first to cross and Hamilton was able to open his wing with the cars within one-second of each other.
F1 racing has become almost overwhelmingly complicated. While Verstappen drives aggressively it is one of the reasons he has won more races than Hamilton. He is foremost a racer.
This would make him champion if they finish on the same points next week, which would mean neither car finishing.
This has an echo from Adelaide in 1994 when Schumacher drove into Hill. Neither finished and Schumacher retained his one point advantage.
There can be no doubt that Hamilton and Verstappen are the greatest drivers in Formula One.
Hamilton said after the Saudi race that Verstappen had overstepped the line.
"This guy is f…… crazy," he commented over team radio.
That was said in the heat of battle, but he continued the verbal onslaught after the race:
"I have raced a lot of drivers in my 28 years of racing.
"I have come across a lot of characters. There's a few that are over the limit, the rules don't apply.
"He's over the limit for sure. I have avoided collision on so many occasions with the guy."
The gloves are off. But can the same be said of Hamilton who pushed Verstappen off the track at the British Grand Prix, sending the Red Bull into the barriers at 320 kmh and Verstappen to hospital. Fortunately, he was uninjured.
If they tangle at Abu Dhabi and fail to finish, remember what happened at Adelaide. Mercedes boss Toto Wolff, a former racing driver as well as being a part owner of the team, didn't say so in so many words but he has put it out there.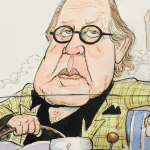 Author:
Peter Coster
PETER COSTER is a former editor and foreign correspondent who has covered a range of international sports, including world championship fights and the Olympic Games.
Comments
comments
0 comments