---
Reading Time:
6
minutes
SEVEN DAYS IN SPORT: CRICKET'S short game has taken its time to fully resonate with Australian sports fans – but that's old news now, writes RON REED. 
AT LEAST in Australia, twenty20 cricket has finally come of age. And not before time.
The applause for Australia's win in the World Cup last weekend pretty much drowned out any remaining naysayers – and there will always be some, of course – who continue to insist that it is not an authentic form of the game, that it's not "real" cricket.
Try telling that to captain Aaron Finch and his troops whose pride and joy were unambiguous as they celebrated their historic achievement, the first Australian world championship in the format.
No, it's not as important as the Ashes Test series that will follow close on its heels – very few things in all of the national sports spectrum are – and it probably hasn't yet quite overtaken the 50-over game, although there would be plenty of dissenters on that score, and I suspect the day isn't far into the future when it will.
But it has certainly planted its flag in no uncertain fashion. Not only did the ICC immediately start pumping up the next edition of the World Cup, to be held in Australia this time next year, but it announced that it will return, in partnership with NZ, in 2028. Also, Fox TV revealed that the one just gone was a ratings blockbuster, averaging 263,000 viewers for each Australian match – 126 per cent up on the previous tournament in 2016 – even though most of them, including the final, started at 1am on the east coast.
As someone who grew up and learned to love the game in an era before either white-ball format was conceived, I will always be loyal to the traditional five-day contest played in white clothes, with a red ball and (almost) without artificial fielding restrictions, where the changing state of the playing surface adds another dimension to the gradually unfolding drama and intrigue.
It's a wonderful sport, Test cricket, as we are about to be reminded again.
But I'm a fan of all three versions and have been from the beginning in each case.
The 50 over version was a bit of a slow burn when it appeared on the scene half a century ago but soon became a popular staple, especially when Kerry Packer dressed it up in coloured clothes and staged it under floodlights at night, making it prime-time entertainment.
Embed from Getty Images
T20 followed in experimental, haphazard fashion at English county level in 2003 and internationally two years later with players, umpires, administrators and fans all uncertain how seriously to take it. A men's World Cup arrived in 2007, which led to increasingly lucrative national leagues – there have been 25 of them in 18 countries, with the Indian Premier League, now a $6.8 billion institution, leading the way.
Australia's Big Bash began in 2011 with the women following four years later and both are now essential parts of the national calendar – with the men likely to be bigger still this summer, given the impetus generated by the big win.
Amazingly, there are now 90 countries officially ranked by the ICC, and the push is on, big-time, to have T20 admitted to the Olympics.
These stats would have been regarded as laughably ambitious a decade or so ago, in Australia as much as anywhere.
I have never really understood the disdain with which many fans have held the format, dismissing it as hit and giggle.
To me, the idea of good batsmen trying to score at two, three or even four times the rate of "proper" cricket against international bowlers has always demanded challenging levels of skill as well as inventive strategies from both sides of the contest. Much more often than not, the result is in doubt until very late, which is a bonus for any sporting contest.
The final between Australia and New Zealand was a classic example of all that T20 can be, with Australia's Test attack, mainly, trying unsuccessfully to take down one of the world's premier Test batsmen, Kane Williams, and the Kiwis premier pacemen up against David Warner in full flight. There is nothing second or third rate about these sorts of contests. – they're just different.
There will be no lack of importance attached to next year's World Cup when it comes to Australia for the first time.
The ICC claimed this week that it will be the biggest global sporting event in the country for 2022. That probably prompted a bit of harrumphing on behalf of the tennis Open, but if the locals get through to the final again they will go very close to filling the MCG, just as the women did a couple of years ago.
At the grave risk of offending the ladies, that crowd, 86,174, was more the result of a long, ingenious and intense marketing exercise – plus a bit of good luck with the identity of the two finalists – than it was a reflection of the interest in the game itself, but it still stands as a red-letter day in cricket's new scheme of things – and a target for the blokes to aspire to.
It will be interesting to see how many of the triumphant team will be part of the next campaign. Given that it's only a year way, most should still be in contention – although these things are never static.
It was a triumph for plenty of people, not least Finch – as Richie Benaud used to say, losing captains always get their fair share of the blame so when things go well they are fully entitled to claim the credit.
The same probably applies to the coach.
But Justin Langer's much-debated contract expires after the proposed tours Pakistan in March and April, so he is no certainty to still be around.
Finch is a good captain who had a lot to do with calming down an unsettled dressing room of a few months ago, a good player and a good bloke, of whom I have long been a fan.
Given that he turned 35 this week and had a pretty average tournament, failing to pass 50 and contributing almost nothing at the business end, it would have been no surprise if the selection blowtorch was turned in his direction once the euphoria died down.
Happily, though, the word out of Cricket Australia is that there are no plans to move him on before next year's event, or even the 50 over World Cup the following year. As captain, there is no obvious replacement for him anyway, so that's probably the right call.

SPEAKING of 20/20, that's 20 wins from 20 fights for son of a gun Tim Tszyu after his impressive takedown of Japan's Takeshin Inoue. He is obviously ready to fight for a world title and is Australia's best hope of getting one any time soon, but boxing politics can be difficult to navigate on the world stage, especially when you are obviously a genuine threat to the incumbent champions. So it looks like he's going to made to wait a while longer while Argentina's Brian Castano, the WBO king, prioritises a rematch against WBA, WBC and IBF champion Jermell Charlo. His famous father, Kostya Tszyu, had to wait only 14 fights before he got his chance against Puerto Rican Jake "The Snake" Rodriguez in Las Vegas in 1995 – a fight I was privileged to attend at ringside – before going on to a 31 win, two defeat career that some believe to be the best in Australian boxing history. The boy has big shoes to fill then, and both he and his many fans are getting impatient to see it start happening.

THE Sport Australia Hall of Fame's annual induction ceremony always – by definition – involves a hugely impressive array of talent, but this year's cohort is exceptionally strong. The eight are cyclist Anna Meares, hurdler Jana Pittman, soccer star Mark Viduka, Paralympian shooter Libby Kosmala, hockey player Jamie Dwyer, cricketer Karen Rolton, marathon runner Steve Moneghetti and water polo player and coach Tom Boyd. If I had to single one out for congratulations, it would be Moneghetti, who was a good but not quite great runner but also a terrific role model and administrator of sport in general, as well as being one of the best blokes to deal with for the sports media and everyone else who came into contact with him.
Embed from Getty Images
For the second yar in a row, the inductions and awards will be staged remotely on Channel 7 on December 2, with most interest on the prestigious The Don award for the athlete who has most inspired the nation. It's a big field with several Olympians in strong contention, but my choice would still be with Wimbledon champion Ash Barty, who also won it two years ago after her breakthrough triumph at the French Open. For anyone wanting to relive both her major wins, my updated book, BARTY: Much More Than Tennis is now available from wilkinsonpublishing.com.au and bookshops. 

SO soccer's A League – the men. That is – kicks off his weekend. Who knew? Well, it hasn't been quite that much of a secret but the lack of publicity must be disappointing for officials and fans. The Herald Sun, which no longer employs a Melbourne-based soccer writer of its own – it used to have two, with others joining in regularly – positioned it a dozen pages back on Friday. That's despite Melbourne City being the reigning title-holders and Melbourne Victory the incumbent wooden-spooners, which makes them the team most under the spotlight. Victory are the biggest and most successful club in the competition so new coach Tony Popovic will be under even more pressure than his AFL counterparts at similarly proud clubs, Michael Voss at Carlton and Collingwood's Craig McRae.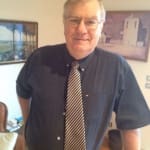 Author:
Ron Reed
RON REED has spent more than 50 years as a sportswriter or sports editor, mainly at The Herald and Herald Sun. He has covered just about every sport at local, national and international level, including multiple assignments at the Olympic and Commonwealth games, cricket tours, the Tour de France, America's Cup yachting, tennis and golf majors and world title fights.
Comments
comments
0 comments