---
Reading Time:
8
minutes
SEVEN DAYS IN SPORT: The Australian cricket team is about to resume touring Pakistan, which can be an interesting experience according to RON REED, who was on the spot the last time.
NOT much is ever entirely straightforward with cricket in Pakistan, as Australia has discovered twice this week.
The cut-throat semi-final of the T20 World Cup was always going to be unpredictable, and when their best bowler gets blasted for three consecutive sixes to win the game, and another one delivers a double bouncer to donate another six, you know the scriptwriters are as busy as they always are with this cohort.
And then there was the news, triumphantly announced by the Pakistan Cricket Board – but , pointedly, not by their Australian counterparts – that at long last Australia would tour there again early next year, for the first time since 1998.
Well, they might, too – but it soon turned out that this will depend on security experts giving it the thumbs up, which will be no fait accompli given that New Zealand suddenly aborted a recent visit mid-trip and the England refused to go there. The Australian players might have something to say about it too.
Pakistan has been a no-go destination for virtually all cricket nations – with the occasional low-key exception – ever since 12 terrorists attacked a bus carrying the Sri Lankan team to the Lahore stadium in March, 2009, wounding six players and killing six policemen and two civilians.
There has been no uglier incident in international cricket's long history and it has been a long and frustrating road back for one of the game's most passionate audiences.
But the goodwill and trust necessary for a resumption appears to be available now, and so if you were a betting man you would probably back it in that the baggy greens will arrive for three Tests, three ODIs and a T20 in March and April.
If so, here's a little gratuitous advice just for starters – if invited to a military installation and offered the chance of a little target practice with Kalishnakov combat rifles, don't touch them. It ain't a good look!
To say the least, Pakistan is an interesting, intriguing place to tour, as Mark Taylor's team – and the small accompanying media contingent, of which I was one – found out in various ways 24 years ago.
What can the next tourists expect? That's anybody's guess given how much water has flowed under the bridge in the intervening 24 years, not least the installation of a legendary cricketer, Imran Khan, as Prime Minister, so the welcome will certainly be warm.
Other than for security purposes, guns are highly unlikely to figure.
Neither are clandestine visits to courtrooms, another unexpected feature of that long-ago campaign.
Embed from Getty Images
A feature – not necessarily a highlight – for Taylor's team was a bus trip to the Khyber Pass, the border with Afghanistan, during which they happily posed for selfies with soldiers armed with the combat guns. On the way back, they accepted an offer to try their own hands with the weapon – which are manufactured for only one purpose, to kill people – at an army target range.
Broadcaster Tim Lane and I were offered the same opportunity but instinctively – and wisely – declined.
When photographs of these activities appeared on the front pages at home the next day uproar ensued. The chairman of the cricket board, Denis Rogers, a Tasmanian, was outraged because it was only a little more than a year after the Port Arthur atrocity when crazed gunman Martin Bryant armed with an assault weapon killed 35 people and wounded 23 others.
The rookie team manager Steve Bernard, on his first tour, was almost sacked on the spot. Happily for the former NSW fast bowler, it blew over and he kept the plum job for several years.
It had already been a challenging initiation, with a match-fixing scandal dating back to the previous Australian tour, and involving star Pakistani batsman Salim Malik, raising its ugly head again.
A Supreme Court judge Malik Mohammed Qayyum issued subpoenas for Mark Waugh and Mark Taylor to appear before him. Three years earlier Waugh had been secretly fined for taking money from a bookie, along with Shane Warne, and at this stage it still hadn't become public so he was extremely reluctant to do so.
Warne wasn't on the tour because of injury and Taylor, who had nothing to hide personally but didn't want to put his team-mates in an invidious position, agreed to go after some am-twisting, and Waugh fell into line.
On instructions from Chief Executive Malcolm Speed, who flew to Pakistan to oversee this procedure himself, Bernard did not tell us, the travelling Australian media, of the development, which saw Taylor and Waugh, accompanied by the team's security officer Reg Dickason, who was armed, leave their Rawalpindi hotel under cover of pre-dawn darkness.
But the plans to keep it secret were blown within hours when the Pakistan Cricket Board issued a press release detailing what was about to happen, where and when. By then it was too late for us to get to Lahore, where the hearing was being held – but dozens of local journalists had no trouble turning up in good time.
Naturally, I and the others from Australia were not best pleased about being left totally out of the loop on such a newsworthy development, not even trusted to keep an off-the-record watching brief.
Terse words followed with Bernard threatening to bar me from any access to players if I wrote a word about it, which of course I did – the threat was never carried out, and would have caused a major rift in relations if it had been.
The whole episode turned to farce when Speed, Taylor and Waugh were shocked to see another witness turn up midway through the hearing – Malik himself. It was soon obvious he was there only for appearances sake, had never met he lawyer assigned to him and had nothing of substance to say.
It was a provocative ploy designed, for some obscure reason, to prompt the Australians to walk out. They stayed out, repeated the familiar contents of affadavits they had already sworn earlier and were not challenged to say any more.
The whole process was fizzer and ended in faintly comical fashion when the judge sked Taylor to pose for a selfie with him and was refused.
Only in Pakistan!
The Australians won the first Test in Rawalpindi by an innings and 99 and then settled for draws in Peshawar and Karachi. In Peshawar, a gun-happy "wild west" town, the distraction of the weapons incident did not bother Taylor, who batted throughout the first two days for 334 not out, equalling Don Bradman's Australian record Test score that had stood for 68 years.
Embed from Getty Images
After agonising overnight about whether to go on and claim the record for himself, he declared, stating that it wasn't in the team's best interests for him to use up any more time in pursuit of personal glory. It was typical decision from one of Australia's all-time best Test captains and he was suitably applauded for it.
I managed to duly record this feat for the readership – just.
On match eve, trying to work in an absurdly cramped hotel room, I spilled lemonade into the keyboard of my office-issue laptop with the result that it would produce only unintelligible gibberish. Some unkind colleagues suggested this was not an uncommon outcome for me except that it usually wasn't lemonade that had anything to do with it. On this occasion they were overlooking the fact that I was in a country where it mostly impossible to procure any form of stronger drink.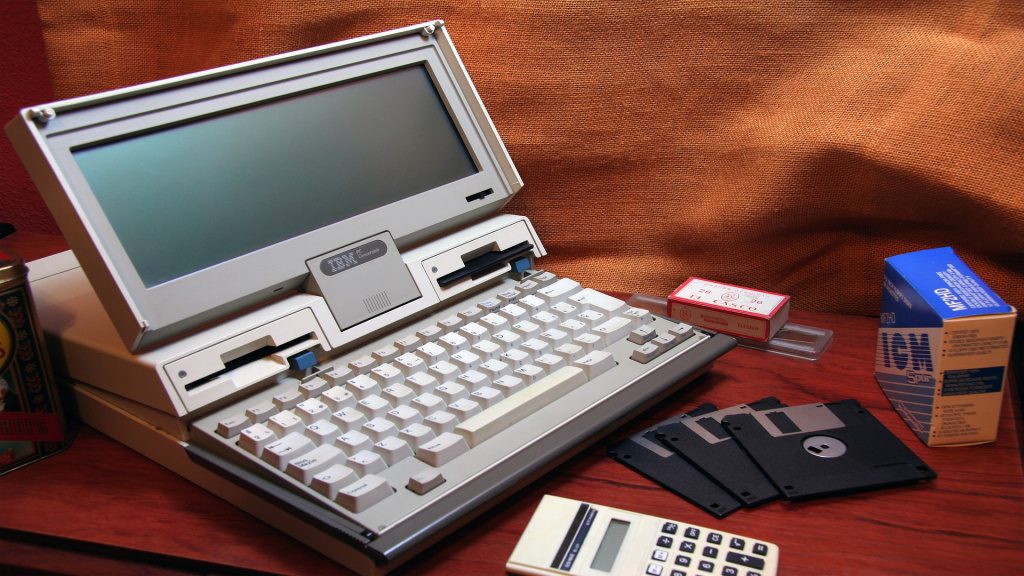 I did find a row of computer shops where one helpful chap said he could not fix my keyboard but could sell me a full-sized one, meant for an old-fashioned desktop machine but which would operate the laptop.
And so it did – sometimes. It did its best work when the sun shone directly into the open-air Press Box, where I was watching Taylor at work, but that was for only a couple of hours each day – and then the laptop and its over-sized addition would mysteriously and frustratingly shut up shop again, forcing me to get on the phone to home base and dictate the rest of the copy.
The next match was in Karachi where I was directed to a little workroom up a suburban back alley where a teenage boy and his ancient grandfather told me to come back in a couple of hours and it would be fixed. Amazingly it was, original, lemonade flavoured keyboard and all, and all for about 10 bucks. In the circumstances, it was the bargain of a life-time – yes, only in Pakistan.
The Karachi Test proceeded without incident until I got a bit carried away with some published criticism of batsman Michael Slater's dismissal, jumping down the wicket and swinging wildly to be stumped just short of 100. In fact, I should have been applauding him for the three or four hours of fine batting in difficult conditions that preceded this inglorious end.
I was left in no doubt about that when just before play resumed the next morning, Slater, in his whites and ready to take the field, detoured by the Press Box to give me a fearsome bollocking while the rest of the journos, especially the flabbergasted locals, looked on. None had ever seen an angry player respond like this, and neither had I. I've never heard of it since.
It played on my mind all day, and so after stumps I sought him out and apologised. To his great credit, he accepted that, and we have enjoyed a cordial relationship ever since.
One way and another, the last Australian tour of Pakistan was one of the most unforgettable experiences of several decades of watching sport for a living.

WHEN Aaron Finch is out first ball, Josh Hazlewood goes for almost 50 and Steve Smith drops a straightforward catch in the outfield and then fails with the bat, and still they win, you know one thing about the Australian T20 team – it goes deep. That's why they will now start favourites to beat New Zealand in the final. Matthew Wade's hat-trick of sixes to seal the deal was amazing, of course, but my applause is for Marcus Stoinis, a player in whom I have long had little faith, believing he is out of his depth at international level. Suffice to say that scepticism is under heavy review now. Taking his place "in the gun" is Glenn Maxwell, who I love watching, but who is having a disappointing tournament. His occasional pyrotechnics disguise the reality that he is not a matchwinner often enough when the pressure is on. Time for him to deliver against the Kiwis.

BASKETBALL Australia is playing a strange and ultimately futile game by refusing to disclose what star player Liz Cambage did or did not do or say when she got involved in a heated clash with Nigerian opponents in a pre-Olympic hit-out. Cambage, 30, who then missed the Games claiming she was battling mental health issues and panic attacks, was investigated by BA, who then put out a statement late on a recent Friday night – "putting out the trash," to try to minimise media scrutiny, is always a sure sign of embarrassment and something to hide.  The announcement said only that she had been found guilty of a single infraction, but did not say what it was, and that she had been reprimanded – not fined or suspended.
Embed from Getty Images
So it's business as usual, it seems.  Cambage is a great player and her absence might have been a major reason why her national tam-mates, the Opals, had a disappointing Olympics. This is not a satisfactory outcome for the sport. BA needs to be more transparent before other players – not all of whom are fans of Big Lizzie – inevitably start spilling the beans.

IT'S been another big week for wheelchair tennis champion Dylan Alcott, who announced that he would be retiring after the Australian Open, and was then announced as 2022 Victorian Australian of the Year, which makes him a candidate for the national award in January. There is no end, it seems, to the accolades and applause that keep coming the way of this high achiever, who does inspirational community work as well as dominate the tennis courts of the world. His early call on retirement has given his many fans ample time to decide how to fittingly farewell him, which presumably wasn't the point.
Embed from Getty Images
There is nothing to quibble about his record – he has consistently beaten all-comers in Australia and around the world for a decade or so. What does seem to be always missing, though, is any in-depth analysis of his opposition – who those rivals are, exactly, and how many of them are in his elite category, has always been a bit of a mystery to me because, unlike able-bodied tennis,  there doesn't seem to be many, if any, other instantly recognisable household names. It would add valuable perspective to his story if someone a lot more expert in the matter than me could provide this info as a backdrop to his final bow.

NOW that peak punting season is over, am I the only one hoping for some relief from the constant barrage of print, radio and TV ads by retired basketball legend Shaq O'Neal? The big bloke is good at what he does, which is why he is worth about $400m and counting even though his days as an athlete are well behind him. But his relentless spruiking has become tedious and quite possibly counter-production for PointsBet, the outfit that must have invested the gross national product of a small country to launch and sustain this campaign.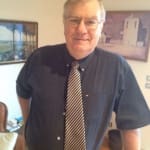 Author:
Ron Reed
RON REED has spent more than 50 years as a sportswriter or sports editor, mainly at The Herald and Herald Sun. He has covered just about every sport at local, national and international level, including multiple assignments at the Olympic and Commonwealth games, cricket tours, the Tour de France, America's Cup yachting, tennis and golf majors and world title fights.
Comments
comments
0 comments