---
Reading Time:
7
minutes
SEVEN DAYS IN SPORT: Australia's pre-eminent tennis player – perhaps our No 1 sports personality overall – is back in the spotlight, says RON REED, the author of a new book about her.
TIME flies. Ashleigh Barty achieved every tennis player's dream by winning Wimbledon on July 10, which is … let's see … 16 weeks ago, give or take a day or two. That's not long, but somehow it seems like an eon, perhaps because it was quickly pushed into the background by the Olympic Games, which produced a bunch of other memorable performances.
But Barty certainly hasn't been forgotten. That became evident this week when she made a public appearance in her home town Brisbane which was expected to attract maybe 150 people but in fact saw her signing autographs for ten times that many, while also announcing that she will not leave Australia again this year – forfeiting the chance of another huge pay-day at the WTA's season-ending championships in Mexico, which is worth $6.7m to the winner.
It's the Australian Open, not money, that matters more to her now, which is one more reason why her popularity remains off the charts. If she ever wins that one, there will be no measuring it.
It's been a diversely challenging year, with the Olympics thrown in along with all the covid-related hurdles that have confronted most international sports people, as well as potentially disruptive injuries, but she has handled it magnificently, claiming not only Wimbledon but four other titles, the only player to win on grass, clay and hardcourts.
This has given her a massive lead in the rankings, and she is now guaranteed to finish No 1 in the world for the third successive year, a feat previously achieved by only four absolute world-beaters, Steffi Graf, Martina Navratilova, Chris Evert and Serena Williams.
That's stupendous company to keep, and if some people want to add an asterisk to it – and some do – because Barty hardly played last year as covid played havoc with the calendar and the points system, that's not going to cut much ice in this country.
Against this backdrop, it is pleasing to report that this week also saw my up-dated book about her life and times roll off the presses for wilkinsonpublishing.com.au, and will be in bookshops and online outlets such as Booktopia and Amazon now.
This biography was first published two years ago after her breakthrough Grand Slam success at the French Open, and was titled BARTY: POWER AND GLORY. The new version, which takes in Wimbledon, the Olympics and her US Open campaign, among other things, has been renamed BARTY: MUCH MORE THAN TENNIS.
That's because it occurred to me in the euphoric aftermath of the epic performance on the manicured lawns of south London that this one resonated in a range of ways that transcended the sport itself, which were important not only to her rusted-on fans but also to large elements of the Australian population in general.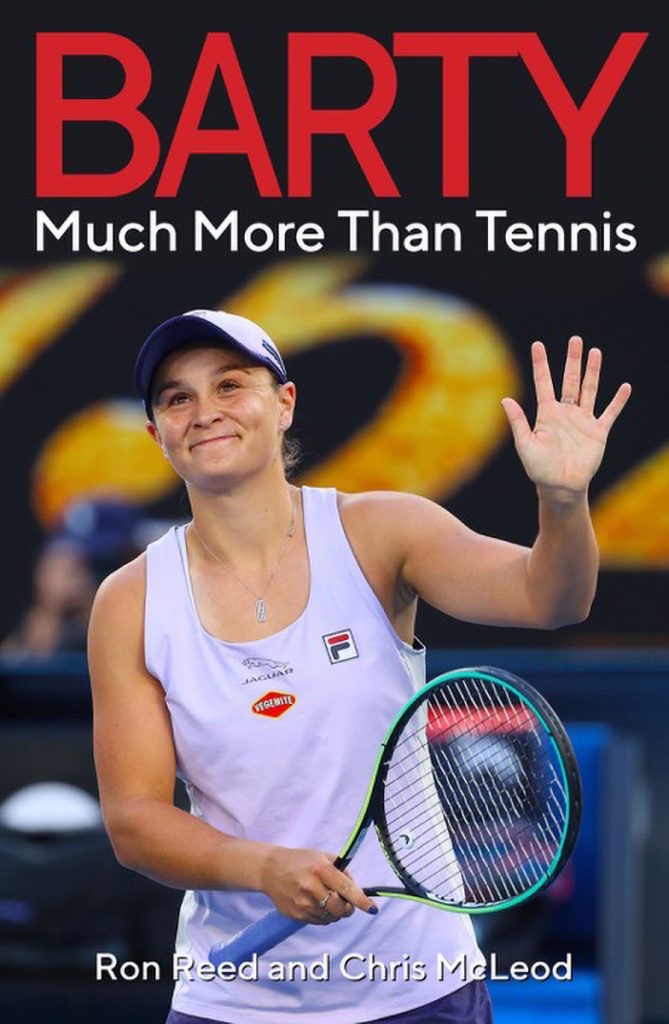 It has meant, if I might be permitted the indulgence of quoting my own opening observations in the new book, that the "Barty Party" – a cheerful term coined when she first asserted herself as the dominant female figure in international tennis two years earlier – no longer adequately conveys what her "brand" means in the eyes of the people she so proudly represents, or how valuable it has become in every sense.
Her unfolding, far-from-finished narrative has come to resonate with unusually intense overtones of national pride and inspiration, community morale, cultural issues ancient and modern, the importance of family and friends, the regard for humility and grace over rampant ambition and avarice, the escalating battle for gender equality, the banishment of the scourge of the ugly parent syndrome, and perspectives on fame and fortune.
Lessons in life, in other words.
It seems, I have suggested, a lot to lay at the doorstep of a laid-back kid from Queensland with no tickets on herself, and it seems almost too good to be true, frankly.
When writing a book about anybody, no matter how lionised and accomplished, it is usually incumbent on the author to avoid reducing it to mere hagiography, an obligation not always accepted or successfully executed. For it to be truly warts and all there usually has to be some warts to identify.
Those closest to Barty may or may not be able to point out a few but the journalists who have laid waste to vast quantities of newsprint and filled countless hours of air-time have come up empty-handed in that respect.
So have I, which was also the case, interestingly enough, when I wrote an earlier tennis biography, this time on the legendary trail-blazer Frank Sedgman, whose five Grand Slam titles also include Wimbledon in 1952 – so next year's tournament will be his 70th anniversary. As you read this over the weekend. raise a glass to Frank – it was his 94th birthday on Friday, and he's still motoring along strongly.
Not the least valuable aspect of Barty's Wimbledon was that it came at a time when most of the country, certainly the two biggest cities, were in desperate need of a morale suger-hit as they continued to struggle with the social and economic ravages of the pandemic. The national mood needed a circuit-breaker.
Suddenly, in the letters pages in newspapers, on talkback radio and in social media, the daily outpouring of scorn, criticism, confusion and anger towards the various Governments and other authorities dealing with the drawn-out crisis was leavened by, if not almost entirely replaced, temporarily, with what amounted to a communal love letter to the central figure in this very welcome good news story.
It didn't make the virus disappear, alas, but for a couple of days, at least, it all seemed just that little less threatening.
There were many elements to the tsunami of positivity. The indigenous angle was high on the list – I have dwelled on Barty's powerful relationship with the two most famous Aboriginal sportswomen, Cathy Freeman and Evonne Cawley, suggesting that her Wimbledon win probably runs a close second to Freeman's Sydney gold medal on the Olympic track as the most popular Australian sports feat of the 21st century.
It was also worth noting at length that just a few hours before her own moment of truth arrived, another female superstar, jockey Jamie Kah, had completed the unprecedented feat of riding 100 winners at metropolitan meetings in a season. So the front pages of the Sunday newspapers were dominated by not one but two distaff heroes – LEGENDS, plural, nor singular, said the one-word headline in the Melbourne Herald Sun.
There have been many big days in the increasingly assertive battle against discrimination and disrespect towards women's sport, but this red-letter one was about as feel-good as it gets.
BARTY: MUCH MORE THAN TENNIS  explores these and other similar themes at length, along with the story of her progress from child prodigy to champion, with a comprehensive statistical record and a running commentary in her own words.
It joins three other well-received current sports-based releases by wilkinsonpublishing.com.au.
·      THE COMMENTATORS by Michael Schiavello, a 30 year veteran of TV and radio, introduces the men – and women – who have made an art form of describing big-time sport over the airwaves, including a few interesting trade secrets.
·      HALF A CHICKEN AND CHIPS by the Coodabeen Champions, is a collection of transcripts of their mostly light-hearted radio interviews with famous and not-so-famous footy identities.
·       RACING RON is the life story of Ron Taylor, whose long career as a racing journalist, mostly with the now defunct Truth newspaper, goes all the way back to 1948 – so there are very few people alive who have seen as much of the sport of kings as he has.

AMONG the many accolades that came Ash Barty's way in 2019 was the Sport Australia Hall of Fame's The Don award, which recognises not only stellar achievement but qualities such as inspiration, integrity, dignity, courage and sportsmanship, as nominated by Sir Donald Bradman, after whom the award is named.
It would be no surprise if she wins again when the SAHOF induction and awards ceremony in televised by Channel 7 in early December, but she'll be up against a formidable field of candidates given the quality of the performances, and the people who produced them, at the Olympics and Paralympics, and on a handful of other big stages.
The Don, which was instituted in 1998, is SAHOF's most prestigious and coveted award, but is about to be joined by a new one that will almost certainly achieve similar respect. It is The Dawn Award, named after legendary swimmer Dawn Fraser, who was the first female to be inducted into the Hall of Fame when it was set up in 1985 and later chaired the organisation for several years.
The award will be for "a courageous ground-breaker who has demonstrated achievement against the odds and challenged the status quo."
Its an interesting criteria which should generate plenty of debate.
My first tip? Wheelchair tennis player Dylan Alcott.
Embed from Getty Images

QUINTON de Kock has apologised for the "confusion, hurt and anger" he created with his decision not to take a knee as instructed by Cricket South Africa, and then withdrawing from the T20 World Cup match against the West Indies. Perhaps he should be apologising to himself because he seems at least as confused as anybody else about what was really going on in his head because he has no totally backflipped. That is perfectly understandable because the stakes are high, with his lucrative career – at 28, he should have a lot of it left – in danger of being prematurely ended by the powerful political and cultural forces that heavily influence every aspect of life in the Rainbow Nation, cricket certainly no exception. But it is disappointing that he has not been allowed to make his own call, and stick by it, about whether he needs to make what he considers a tokenistic gesture to prove he is not a racist, when there has never been any evidence that he might be. It is an over-reach by the authorities.
As usual, Mark Taylor – one of the more perceptive people in Australian cricket – is on the money with his assessment of this unsettling situation. "Offering directives for teams to do anything like this has to be looked at," the former Australian captain said on Friday. How many things are players expected to do before the start of a game? We've got anthems, in Australia we have Welcome to Country, now we've got Black Lives Matter, in rugby union the rights of gay marriage became an issue following Israel Folau's comments a couple of years ago.
Embed from Getty Images
"How many movements do players have to be part of before a game of sport can begin? We've got to be very careful with this. Players are there to play sport, first and foremost." Taylor said CSA's decision left the players in an awkward position.
"You're asking the team to take a unified stand on an issue that the team may not be unified on. The team, if they feel they want to make a unified call, that's fine, I've got no problem with that at all. But the idea of directing groups of people to all have the same view on a moral issue, I don't agree with that at all. Getting involved in politics, moral issues, where does it end? That's the big worry for me."
Hear, hear!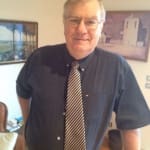 Author:
Ron Reed
RON REED has spent more than 50 years as a sportswriter or sports editor, mainly at The Herald and Herald Sun. He has covered just about every sport at local, national and international level, including multiple assignments at the Olympic and Commonwealth games, cricket tours, the Tour de France, America's Cup yachting, tennis and golf majors and world title fights.
Comments
comments
0 comments