---
Reading Time:
7
minutes
SEVEN DAYS IN SPORT: The fight goes on – with new light at the end of the tunnel – for Olympic doping victims, writes RON REED.
NO AMOUNT of retrospective justice can ever fully compensate Olympic athletes who were deprived of medals by the drug-fuelled sports machines of East Germany and elsewhere decades ago. But that's no reason not to make whatever amends are possible.
That's why there should be a groundswell of support for the move, revealed this week, to properly recognise swimmers who were beaten by rivals who subsequently were found to have been doping.
And if swimming can do it, so, too, can track and field and any number of other sports.
However, because it will open up a can of worms that will be difficult to manage operationally and politically, I'm not holding my breath waiting for it to happen – and neither is Raelene Boyle.
Boyle, who of course was a runner and not a swimmer, would be Australia's No 1 beneficiary of such a welcome development because it would mean that two of her three silver medals would become gold – for the 100m and 200m in which she was pipped by East German Renate Stecher in Munich in 1972.
Embed from Getty Images
Similarly, swimmer Michelle Ford, who did win one gold in the 800m free at Moscow in 1980, would also be declared the winner of the 200m butterfly, in which she was second, and the 400m free, in which she was fourth – with only East Germans ahead of her in both cases.
She is one of at least nine Australian female swimmers who would benefit from such a revision.
It is interesting that swimming is now leading the charge because it is a sport that has plenty of ground to make up in terms of its own international image, after recent revelations that the controlling body, FINA, has been corrupt or at least incompetently administered for a very long time.
It's new chairman, Dr Husain Al-Musallum of Kuwait, has promised to reform the organisation and oversee a much better deal for athletes but he himself is under a cloud over his alleged involvement in scandals in international soccer.
So it might be best to wait and see where he takes swimming. However, in this space – the "stolen" medals – he is at least talking a good game.
"FINA understands the concerns of athletes who have competed against others subsequently proved to have cheated," he said. "Athletes work their entire lives for a mere chance to compete for a medal, let alone win one. So when athletes are denied the reward they have worked so hard to achieve, FINA must do everything it can to right this wrong."
And so say all of us, of course.
Swimming itself cannot change the Olympic record – only the International Olympic Committee has the power to do that – but if it changes its own history the IOC will be under immense pressure to follow suit, as will other sports. 
For decades Ford, 59, and Boyle, 70, have both campaigned for justice, not just on their own behalf, but for the many others who were similarly disadvantaged, and just for integrity of sport in general.
But in their day it was always in the too-hard basket for the authorities, not all of whom were interested in meeting the challenge of keeping sport clean anyway.
It is improving, however. Since 1968, the IOC has revoked 149 medals, mostly in athletics and weightlifting, the vast majority of them since 2000, when doping detection methods became more sophisticated – but far too late for the likes of Ford and Boyle.
Russia, a serial offender, has been responsible for 46 of those, or more than 30 percent, while the post-Soviet states account for more than 60 per cent. East Germany, which ceased to exist in 1990, won 519 medals, including 192 gold, in just 20 years of summer and winter competition but never lost one.
In 1976 and 1980, their muscular women won all but three of the 21 swimming gold medals on offer, interrupted only by two Russians – and Ford. Nobody was caught for doping at the Moscow Games.
Australia has never been stripped of one, but walker Jared Tallent was belatedly – four years later – given the 50k gold medal after finishing second in London in 2012 behind Russian Sergey Kirdyapkin, who was then found to be a doper.
Ford and Boyle have only one Olympic gold medal between them – a direct result of the unscrupulous system they were up against – but are recognised as two of the most outstanding athletes Australia has ever produced, both having long ago been inducted into SAHOF, the Sport Australia Hall of Fame.
Ford does not have the profile of many other Australian pool superstars but her performance in Moscow was beyond outstanding, not only because she beat the cheats but because of the pressure all members of the broader Australian team were under after Prime Minister Malcolm Fraser attempted a national boycott of the Games in protest at Russia's occupation of Afghanistan.
Her world champion team-mate and great rival Tracey Wickham pulled out, as did Boyle and some others.
On the night before her 800m final, the 18 year old had a letter delivered to her room. Assuming it would be a good luck message, she was shocked to read: "If you stand up on the blocks tomorrow you will be a traitor to your nation."
Embed from Getty Images
A year ago, on the 40th anniversary, she told the Sydney Morning Herald that she could finally appreciate the magnitude of what she had achieved.
"I really shut the door on my past for a long time," she said. There is respect and there are scars for all of the people who participated in that era. People might have seen us as too young and stupid but I don't think we were.
"We were focused and determined. I applaud all the people who made it to Moscow. It was tough.
"I think a lot of us just packed up our swimsuits and moved on with our lives. When you close the door and move on you take it all with you, but I guess I didn't think it was anything extraordinary. Today I realise it is and how extraordinary it was."
After the new developments at FINA were revealed, she told the ABC that it was an opportunity "to right the wrongs of the past. I was so excited to see that there might be some movement after 40 years, that there might be hope for many athletes around the world to justify what they did back in the eighties against the East Germans.
"Personally, I am peace with this because I have a gold medal, but I also wish to speak for everyone who didn't have that opportunity with the East German girls. This was a system that was wrong and cheated so many."
Boyle has told me many times that while she knows for certain that she was cheated because she has had access to the East German secret police file on Stecher, she believes there is no appetite to do anything about it all these years later. Besides, there is a complicating factor in that the East Germans' performance enhancing drug testosterone was not banned until a couple of years after the Munich Games. That shouldn't matter, she says, because it was still cheating.
"I just think it is convenient to ignore it (now) because it is too hard, but I think they have got to (do something about it)," she told The Age this week.
"It is there and a whole lot of athletes around the world were cheated and I just think the IOC should come back with the medals."
She is thrilled for the swimmers who might be retrospectively recognised, but does not think it will extend to track and field. "It would be lovely if it went somewhere."
Boyle's first silver medal was for the 100m at her Olympic debut as a 17 year old in Mexico City in 1968, where she equalled the existing world record, only to be pipped by a Polish rival. She was also favourite for the 200m in Montreal in 1968 only to be disqualified for breaking in the semi-final, a call later widely deemed to have been wrong.
So as I have written many times, with a bit more luck and a lot less cheating she might have won four gold medals, and given the relative importance of track and field that would have made her Australia's greatest-ever Olympian, then and still.
Yes, that's a lot of ifs and buts but it is largely the reason why SAHOF has gone further and awarded her Legend status even though she does not have an Olympic gold medal.

IT WILL be a shame if posterity defines James Pattinson's Test cricket career only by the numbers – 21 matches across 10 years for 81 wickets at 26.33. They would suggest that the popular fast bowler was little more than a handy fringe player when the truth is that his pace, skill and aggression were a match for any of his fast-bowling contemporaries. His strike-rate of 48.9 is better than Mitchell Starc's 49.3, much better than Josh Hazelwood's 56.0 and marginally below Pat Cummins' 47.1,  and he was a significantly better batsman than any of them, so it is a unfortunate, to say the least, that back injuries prevented him – and Australia – extracting maximum value from his formidable talent.
Embed from Getty Images
He arrived on the scene at almost exactly the same time as Cummins – taking 5-27 on debut against New Zealand to leave no-one in any doubt about his huge potential – and if they hadn't both struggled with injuries early doors they might have become one of the great combinations. Yet another physical issue , this time a knee, prompted him to hang up his baggy green this week, even though he has a Cricket Australia contract, and that will be a significant setback to the Ashes campaign, in which at least four quicks will be expected to play a part. 

THERE has been a lot of public debate, by both professional commentators and the social media chatterers, about whether tennis champion Novak Djokovic should be allowed to enter Melbourne for the Australian Open if he refuses to co-operate with the vaccination protocols. From my observations, almost none of it has been sympathetic – if he doesn't like it, he is not welcome, even if he is the world's best player. If I was a betting man, I'd be having something on him adjusting his arrogant attitude so that he can pursue the one further Grand Slam title he needs to overtake Federer and Nadal and lay claim to the GOAT title. If not, too bad.

MY LEVEL of interest in American basketball falls short of a forensic appreciation of the rights and wrongs of Ben Simmons' now-toxic feud with his franchise, Philadelphia, but from this distant vantage point it is fast becoming the most tedious major story in world sport. It went to a new level when the coach had to banish him from training this week because he refused to engage, a staggering lack of professionalism, respect and self-awareness from an over-entitled young athlete whose contract is measured in hundreds of millions of dollars.
Being from Melbourne, and given how popular basketball is with kids on this side of the Pacific, Simmons, 25, should be a local hero and role model, but refusing to play for the Boomers at the Olympics did nothing for his image and this fiasco threatens to drag him down even further in that respect, as much as some heavyweights of the Australian game – national coach Brian Goorjian no exception — are bending over backwards to cut him some slack. Luckily, there is an antidote in the form of the universally admired Patty Mills, who is everything Simmons is not, while the next big thing in every sense, Josh Giddy, 19, also from Melbourne, made a record-breaking debut with Oklahoma on Thursday and might be about to move straight past Simmons in the popularity stakes, which will be a good thing.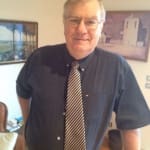 Author:
Ron Reed
RON REED has spent more than 50 years as a sportswriter or sports editor, mainly at The Herald and Herald Sun. He has covered just about every sport at local, national and international level, including multiple assignments at the Olympic and Commonwealth games, cricket tours, the Tour de France, America's Cup yachting, tennis and golf majors and world title fights.
Comments
comments
0 comments