---
Reading Time:
6
minutes
SEVEN DAYS IN SPORT: THERE will never be another Muhammad Ali – but are we seeing the next best thing, writes RON REED.
TYSON Fury – that's Tyson as in Mike, the old king of heavyweight boxers after whom he was named, and Fury, as in a raging force – is possibly the most appropriately monikered sportsman on the planet.
He is also one of the best at what he does, one of the most entertaining, almost certainly the most colourful, probably the biggest in at least the physical sense if not necessarily as in "the greatest" — and well on the way to becoming one of the wealthiest.
Certainly, he got his share of my 60 bucks so that a couple of guests and I could watch via pay-for-view – oops, I mean we could have and would have if that hadn't been severely frowned upon by our saviour and protector, Dictator Dan – as he destroyed Deontay Wilder in the third and last chapter of their spectacular trilogy.
And we all would have agreed that it was the best heavyweight fight in memory, unless you want to go all the way back to the days of Muhammad Ali, Joe Frazier, George Foreman and company.
It was a compelling mix of brutality and bravery as two of the heaviest hitters ever seen knocked each other down twice before Fury finally finished it with a crashing blow to the head that felled Wilder a third time, all of which would have dismayed those who believe boxing is barbaric and should be banned. Which, for better or worse, is never going to happen – and that's fine by me because I've always been fascinated by it.
Fury, 33, is the personification of why. You don't necessarily have to admire everything about him – and he does have his rough edges, to say the least – but there's no denying the magnetism of his powerful presence.
The Irish Gypsy King's 11th round tko doesn't quite make him the undisputed king of the heavyweights – traditionally, one of the most coveted and valuable crowns available across the entire spectrum of world sport – because its for the WBC title only, with boxing bible Ring in furious agreement.
The only real argument is on behalf of Ukrainian Oleksandr Usyk, 34, unbeaten in 19 fights and who holds the WBO, WBA, IBF and WBO crowns since his recent demolition of Briton Anthony Joshua, who has insisted on a rematch in March. Whichever way that goes, Fury will be waiting in order to unify the division for the first time since Lennox Lewis held all the belts 21 years ago.
If he does that, stand by for debate about whether he's not just the best in the world now – but the best ever. The GOAT. In fact, it's already cranking up.
You won't catch me joining in, if only because I grew up in awe of he who truly was the The Greatest and who will be forevermore, the one and only Muhammad Ali.
Admittedly, nothing lasts forever – although we'll all grow very old waiting for someone to unseat Don Bradman as the best cricketer ever, for instance – but Ali's pre-eminent place in posterity has never seriously been challenged, in my opinion, since his last fight 40 years ago or his death in 2016.
Searching the internet, it didn't take long to find expert confirmation of what I was wanting to hear, with American writer Anthony Stitt declaring: "Only a deranged fan-child would believe Fury to be greater than Muhammad Ali."
Why so, Anthony? Discuss.
"Fury has beaten two marquee fighters in Wilder and Wladimir Klitschko. Ali scored 11 wins over six different Hall-of-Famers. And two of Ali's victims, Joe Frazier and George Foreman, are boxing immortals," he writes.
"But this is the compelling tidbit: Fury's record (31-0-1, 22 Kos) is nearly identical to Ali's (31-1-0, 22 Kos) at the same point in Ali's career. But then 'The Greatest' went on an incredible 24-0-1 run during the golden era of the heavyweight division, with the only loss coming in a split decision defeat by an absolute destroyer, Ken Norton, whom Ali beat twice.
"Beyond their records, other similarities between Ali and Fury cannot be denied. The unparalleled footwork, the masterful cutting of angles, the impervious chin, and an Einstein-esque boxing IQ – it's those skills that defined Ali and define Fury now. And just like Ali, Fury owns a fighter's greatest intangible – the ability to rise off the deck and win a fight.
"But none of this means Fury is the GOAT."
Perhaps hedging his bets a fraction, Stitt adds that Fury's greatness is "becoming more and more indisputable and the case could be made that he is the No 3 heavyweight in history" – No 2 being Joe Louis. And it is possible, he says, that if Fury does unify the title, he could leapfrog the Brown Bomber. But never Ali.
Like all boxers, Fury is not shy about talking himself up but this is one argument he is, very sensibly, staying out of.
"I've always been one of those people who'd say I can't fight anyone from the past, so I'd never disrespect anybody (by saying I'd beat them)," he said. "I can only beat whoever is in my era and I've done that all my life.
"It's fantasy, not reality. I can only beat the best of my day and I've done that. I'm the best fighter of my era. I'm a one in a generation fighter. I feel sorry for those guys who have to fight me."
As well as being such a formidable warrior, Ali was, of course, a showman, a fascinating personality, instantly recognisable anywhere in the world.
But Fury is also hard to beat when it comes to sheer colour, a sportswriter's dream subject.
His Gypsy background is one thing, his physical appearance another. It is frightening. He stands 206cm (6'9") and weighed in at 124kg for the Wilder fight, his red beard, shaved skull and implacable stare adding to the aura of intimidation and danger.
Four years ago he blew out to 178kg – that's about two ruckmen in one enormous frame – because, battling a few mental demons, he admits he was drinking 20 beers a night with whiskey and vodka chasers, snorting cocaine, and gorging on pizzas, kebabs and chocolate – the breakfast of champions, as they say. He then lost 63kg of it as he got back into fighting shape.
Embed from Getty Images
He and his wife Paris have six kids, mostly exotically named – Prince John James, Venezuela, Prince Adonis Amaziah, Valencia Amber, Tyson Fury II and Athena.
He gets around in style with a Ferrari, a Lamborghini, a Rolls Royce and a Land Rover in the garage of his enormous mansion.
And at the end of every fight – like a pantomime villain suddenly revealing himself to be the good guy — he serenades the fans from the middle of the ring while his vanquished opponent has little choice but to sit and listen, provided his ears have stopped ringing.
He might not be the new Ali, exactly, but for entertainment value he'll do until we get one – and I'll have my 60 bucks ready for his next appearance.

RARELY has the "Under New Management" sign been so prominently displayed – figuratively speaking, of course – on the door of Cricket Australia's head office, across the road from the MCG.
It's not just the sudden resignation this week of the chairman, Melbourne businessman Earl Eddings. Far from it.
When he is permanently replaced, probably before the Boxing day Test, the new man (if it is a man) will join a new Chief Executive, Nick Hockley, appointed only a few months ago, and will be working with a number of new board members and senior staff following a range of departures over the past year or so, not all of them entirely (or at all) voluntary.
That certainly applies to Eddings and his predecessor David Peever, both pushed to fall on their swords after losing support from their peers, and to the previous CEO, Kevin Roberts.
It has been an extraordinarily tumultuous period, all the more so if you go back all the way to the ball-tampering fiasco – which was only three and a half years ago – which also saw off another CEO, James Sutherland, and the men's coach, Darren Lehmann, and cost Test captain and vice-captain Steve Smith and David Warner their leadership roles. Selection chairman Trevor Hohns has also since departed, albeit it for less problematic reasons.
Now, the new management team has to make a hard call on the futures of the current coach Justin Langer and captain Tim Paine, both of whom might be deemed to have reached their use-by dates by the time the Ashes series is done and dusted.
Given that the men have had a totally deflating year so far, losing the Test series to India and two white-ball tours to the West Indies and Bangladesh, the imminent T20 World Cup has taken on extra importance, and nobody needs to be reminded of how much pressure all concerned will be under with the arrival of an England squad widely regarded as being little more than potential roadkill. Even their own former captain Michael Vaughan, admittedly a professional stirrer, has declared they could easily lose 5-0. If the Poms win, it will be little short of a catastrophe.
With due respect to the women's team – at least they have already enhanced their world-beating status, if a touch luckily, and their Big Bash is underway – the cricket season is about to start in earnest.
Rarely has there been quite so much at stake for the game's movers and shakers inside and outside the dressing room.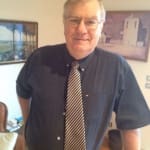 Author:
Ron Reed
RON REED has spent more than 50 years as a sportswriter or sports editor, mainly at The Herald and Herald Sun. He has covered just about every sport at local, national and international level, including multiple assignments at the Olympic and Commonwealth games, cricket tours, the Tour de France, America's Cup yachting, tennis and golf majors and world title fights.
Comments
comments
0 comments