---
Reading Time:
3
minutes
LEWIS Hamilton gets upstaged in the rain at Turkey and he's not happy, writes PETER COSTER:
THE Grand Prix gladiators were racing in the rain again at Turkey, not the torrential downpours they faced in Belgium and Russia, where there was enough water to have filled the Colosseum.
The chariot races would have been cancelled, but the F1 gladiators have to saddle up downpour or dry and at the Turkish Grand Prix on Sunday the only one who could see the way ahead was the man in front.
That was Valtteri Bottas, who led from start to finish except for a brief period when he came in for tyres.
The rest of them had to rely on the red rain lights on the rear of the car ahead. Foot down and pray to the gods.
The Mercedes driver also set the fastest lap in what he said was one of the best races of his career.
It was also the Finnish driver's first win since last year in a career in which he has so often had to defer to seven-times world champion Lewis Hamilton.
Hamilton finished fifth in Turkey after starting 11th on the grid following a 10-place penalty for an engine change.
He had been faster in qualifying than Bottas and was third towards the end of the race behind Bottas and Red Bull's Max Verstappen.
The rain was still falling and his intermediate tyres had been worn down to slicks when he was called in for new tyres and came out behind Red Bull's Sergio Perez and Ferrari's Charles Leclerc.
Hamilton was f-word furious, rare from him, as to why he had not been allowed to stay out and chance a spot on the podium.
This was similar to what happened with Lando Norris and McLaren at the Russian Grand Prix at Sochi when a downpour caught him out as he was leading with three laps to go.
Norris shouted down suggestions that he come in for rain tyres whereas Hamilton on Sunday eventually submitted to team orders.
The McLaren team should have told Norris that the opposite side of the track was under water. They didn't whereas Mercedes boss Toto Wolff said the team knew more rain was coming and called Hamilton in for new intermediates.
Hamilton's old tyres had worn down to slicks and it was more than likely he would not have been able to hold off Perez and Leclerc and Alpha Tauri's Pierre Gasly.
As it turned out, it was McLaren which showed the best race strategy at Istanbul Park in Turkey.
Daniel Ricciardo won at Monza in a flawless drive in which he outraced pole-sitter Verstappen to the first corner, but was knocked out of the first qualifying session in Turkey.
Ricciardo was caught out as other drivers turned in faster times as the track dried out in the remaining few minutes.
The McLaren team then turned a negative into a positive, replacing Ricciardo's engine and turbo-charger on Sunday morning.
It put the Australian driver to the back of the grid, but he would have been near there anyway without the penalties.
Ricciardo now has a new power unit for the remaining six races of the 22-race season. Mercedes had changed Hamilton's engine, which also sets him up for the six remaining races this season.
Red Bull did the same for Verstappen following damage in the collision with Hamilton in the British Grand Prix.
There are big changes coming next season with the new car looking more compact to provide easier overtakes.
The 1.6 litre hybrid engines remain the same. They don't sound like the shrieking power plants of the past, but they deliver 1000 horsepower from an engine the size of a very large suitcase.
Honda, which has now caught up with Mercedes in engine development is leaving F1 next year, leaving Red Bull to build its own engines with Honda expertise.
Embed from Getty Images
All of this leaves a question mark over which team and drivers will best adapt to the biggest change in F1 since the current regulations were introduced.
It may also provide an opportunity for Daniel Ricciardo.
While the Monza race was a return to the top of the podium for the former "king of the late brakers" his performance in Turkey leaves a doubt.
McLaren teammate Lando Norris, who finished seventh on Sunday, was always ahead of him on the practice and qualifying time sheets.
So, has Ricciardo really turned it around in the McLaren?
He has found the MCL35 difficult to drive while Norris appears to find it a natural fit for his undoubted talents.
Ricciardo's new ICE (it stands for internal combustion engine) leaves him no excuses at the United States Grand Prix in a fortnight.
He needs to show everyone, especially teammate Lando Norris, that Monza was not some sort of one off.
Norris is playing in Ricciardo's head space, giving him a wave when he lapped him at Monaco and leaving a tweet on Ricciardo's phone at Sochi when he wasn't looking.
"He's taught me so much this year, especially in high-speed corners," wrote Norris posing as Ricciardo.
Not entirely a 21-year-old playing the prankster and certainly something for Ricciardo to think about as the gladiators line up in Texas.
At least, rain is not expected.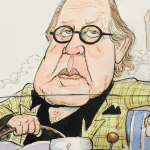 Author:
Peter Coster
PETER COSTER is a former editor and foreign correspondent who has covered a range of international sports, including world championship fights and the Olympic Games.
Comments
comments
0 comments