---
Reading Time:
6
minutes
SEVEN DAYS IN SPORT: There's only so much build-up you need for the Grannie, but born-again Dees fan RON REED is ready to roll.
WHEN you see that old stunt on the TV news, an octopus tipping the winner, you suspect the Grand Final build-up is running out of legs. And then two nights later, the same channel has a couple of sharks doing the same thing – well, that makes it official: it's reached breaking point.
Thankfully, the great game has finally arrived. For a while there, I had a sneaking feeling it had come and gone and I had somehow slept through it.
That's been the effect of the unprecedented bye that we had to have because of the quarantine protocols in its temporary home, Perth. Here's hoping it is never necessary to employ it again, or, for that matter, for the match to be played anywhere but where it has always belonged and always will, the MCG.
By force of long professional habit, I devour the sports pages and a certain amount of electronic media in the lead-up to any big event – not just the footy, but the Melbourne Cup, the Boxing Day Test, the Open tennis, even the Grand Prix, you name it – but after two weeks of endless analysis, injury updates, hard-luck stories, player profiles, tall tales and true from yesteryear, stats, trivia and tips, family perspectives, photos of Max Gawn's beard, cheesy interviews with Ron Barassi, I now feel like I usually do at the completion of Christmas lunch – full up to here and in need of a good lie down.
However, there is no denying that there is a certain unique feel to this one – they're all special occasions, the grannies, but even people who don't barrack for either Melbourne or the Bulldogs seem to have become emotionally invested this time. Maybe after all we've been through in this neck of the woods, it's just such a welcome distraction, a return to some sort of normality.
So here we finally are at the start-line and I'm all set to go – because I've got skin in the game. Sort of. Are you allowed to barrack for two teams at once? Well, no, it is practically illegal to do what I once did, which was to risk family excommunication by abandoning my childhood team, Melbourne, a few years after witnessing them win THAT premiership in 1964, and switching to Carlton for no better reason than that I had got to know a few of the players there and it just seemed more entertaining. Yes, very shallow, I know – but I did get to share in a few more premierships while the Demons got lost in the wilderness.
Embed from Getty Images
I became a Melbourne supporter because my old Mum told me to, and being an obedient child, I did. She adored Ron Barassi, so I felt obliged to too. Needless to say she wasn't happy when I treacherously migrated to the Blues and when I tried to salvage some ground by reminding her that Barassi had already done the very same thing, it just made it worse – she disowned us both. So, this one is for her, if she's watching from somewhere on high..
For just this one special occasion I am back on the Demons bandwagon, uninvited and probably unwelcome, which is probably even more socially unacceptable than switching in the first place. It is certainly attracting scorn from certain close acquaintances and family members, although to my utter amazement my wife, who has always demonstrated as much interest in football as I have in weeding the garden, and who has never barracked for anyone unless growing up in Essendon counts as an allegiance, has taped a "Go Dees!" newspaper poster to a kitchen cupboard.
This touching act of solidarity won't extend to her actually watching the game, of course, except for the last five minutes in the hope that the result might persuade me to uncork a bottle of fizz. Which it very well might.
Happily, the week has not been a completely Carlton-free zone.
When normal service is resumed next week and we are back in the old dark navy blue, we will have a new coach – finally. Given that we couldn't twist Clarko's arm, didn't really want Ross Lyon (well, I didn't), and a few others didn't seem interested, Michael Voss's belated appointment is welcome. He's experienced, knows what he's doing according to those who have had a close-up view, his leadership qualities as a player were impressive, and he carries an aura of fearlessness that commands respect.
Plus, he grew up as a Blues fan, idolising Ken Hunter and Wayne Johnston. As footballers they were two handy role models for any kid, although I for one certainly wouldn't say the same about the Dominator's erratic, controversial and sad after-life. But that's another story, which can be found within the pages of my recent book War Games.
For the footy media, it's often difficult to know which is the bigger news story – the sacking of a coach or the appointment of one. In this case it's clearly the latter. There was nothing surprising or contentious about David Teague's dismissal after two and a half years of disappointing under-achievement by the team, except for the acceptance that he was a good bloke who didn't have much luck with injuries. That doesn't cut much ice at Carlton, never has. But the faithful will surely wish him well as he continues his career at Richmond.
Voss – triple premiership player, Brownlow medallist, five-time All -Australian, Hall of Famer – is a far bigger name than Teague, which in itself will go down well at a club that has always thought of itself as one of footy's royal families, and which is now utterly desperate to see that status restored after decades of being the poor relations.
Embed from Getty Images
Voss should not expect much of a honeymoon, if any. He is a crucial part of a massive reset of the entire organisation with new president Luke Sayers, new chief executive Brian Cook, Greg Williams the new football director and other board positions changing hands, and it goes without saying there will be no tolerance for more of the same mediocrity.
Voss's old Brisbane team-mate Craig McRae is embarking on a similar journey in similar circumstances at Collingwood and between them they will be a double act that will command more of the spotlight than any other aspect of Footy 2022.
But that can wait till then. For now … go Dees!

RIP John Elliott, and I do mean that sincerely. We had a couple of professional run-ins early in his days as Carlton president – The Prez, as the players called him – but once that settled down I found him to be terrific company, especially if a bottle or two of good red was involved, which was almost always the case. He was, as the clichés go, larger than life, took no prisoners and didn't suffer fools.
Embed from Getty Images
Whether he left the club a better place than when he arrived is a matter of opinion, to say the least, but there is no doubt the Blues would not have been the powerhouse they were throughout the eighties and into the nineties without his aggressive, confident and often intimidating leadership across a full two decades, itself a feat of agility and endurance. And if his "whatever it takes" mentality and disregard for the rules and conventions of the day eventually brought him and the club undone – which was certainly the case – then posterity will demand that it be weighed up against what he was able to achieve, namely two premierships, which is two more than any of Carlton's many presidents since have managed. In every aspect of his flamboyant life – in sport, business, politics and socially, even matrimony – he left behind plenty of critics, which is in no way surprising, but also his fair share of admirers and friends. I for one will be drinking a toast to him on Grand Final day.

DESPITE having a few covid issues to overcome, the AFL and Channel 7 did a superb job with the Brownlow Medal count, which hasn't always provided maximum entertainment value, sometimes far from it. It was worth tuning into for Melbourne player Clayton Oliver's wild orange hair alone. But a more substantial highlight was the appearance of former winner Ben Cousins, looking fit, healthy and happy after spending the last decade or so fighting (or not fighting) drug addiction and ricocheting in and out of jail. Some took offence at the focus on him because they felt it was disrespectful to his wife and kids who have borne much of the brunt of his descent into a sad mix of despair, disgrace and desolation. They're not without a point, but surely it is best for all concerned – certainly for the former superstar himself – that he is welcomed back into the footy community and encouraged to keep on turning his life around. Who could possibly begrudge him that?

SO now we don't have batsmen in cricket, we have batters, as a nod to gender diversity among players. And that's official, the Laws of Cricket having been rewritten to accommodate it. Cricket is the only game that has laws and not rules, which has always struck me as a bit bombastic, but that's by the by. OK, there's not much point railing against this, as many traditionalists predictably have, because the distaff sports revolution is too far down the road now and gathering too much momentum for such woke symbolism to be resisted. However, that doesn't mean that when the blokes are playing there is any good reason for commentators or anyone else to call them batters, which is an American baseball term, rather than batsmen, as they have been for 200 years. The ladies can feel free to please themselves.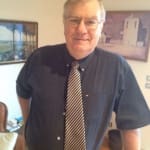 Author:
Ron Reed
RON REED has spent more than 50 years as a sportswriter or sports editor, mainly at The Herald and Herald Sun. He has covered just about every sport at local, national and international level, including multiple assignments at the Olympic and Commonwealth games, cricket tours, the Tour de France, America's Cup yachting, tennis and golf majors and world title fights.
Comments
comments
0 comments