---
Reading Time:
3
minutes
Few will know this, but if Shane Warne had his way, he would have been a professional AFL player and represented his beloved St Kilda instead of wearing the baggy green. Only, the famous leg-spinner saw his dream of playing footy die when he received a letter from the club when he was 19, informing him that his services were no longer required.
Warne, you see, had at the time been playing as a full forward for St Kilda's u-19 team and was in no doubt that this was what he wanted to do for a career. Needless to say, that letter came as a severe body blow to the Australian cricketing legend. The 51-year-old would eventually say in an interview where he looked back on the early part of his sporting life that he wasn't good enough to play for the Saints in hindsight but, given how well his cricket career went, we'll never know how much of an impact Warne could have made in the AFL.
He once booted seven goals while playing for St Kilda's U19s.@ShaneWarne bleeds red, white and black 🔴⚪️⚫️ pic.twitter.com/cOSm6iHeby

— St Kilda FC (@stkildafc) December 26, 2018
In essence, Warne's gamesmanship was the cornerstone of his ability to take wickets, which suggests that, with the right physical conditioning, he could have perhaps made an impact in the AFL. After all, professional sport is littered with tales of rejection only for young players to prove everyone wrong. Think of Kevin Pietersen in South Africa before he moved to the UK or Lionel Messi at Newell's Old Boys in Argentina who sent him on his way after refusing to pay for a medical treatment for him at the time. The point is, the first rejection letter a player gets doesn't have to be cast in stone. 
'The St Kilda full forward falling over!'

Gold from Bill on @ShaneWarne! 😂😂 #AUSvPAK pic.twitter.com/MVaPzqWaV0

— cricket.com.au (@cricketcomau) December 26, 2016
Furthermore, if you were to have a look at the latest Aussie rules betting markets, you'll see St Kilda are once again not amongst the favourites to win the upcoming Grand Final. With that said, perhaps this shouldn't come as a surprise given that the last premiership the Saints won was back in 1966, which doesn't do the theory that they are a club with a very poor good judge of player ability any help at all.
One probably has to say at this stage that Warne's life would change soon after the rejection letter as he travelled to England to play first-class cricket. In reality, there wasn't much time for Warne to be pulled back into the AFL pool, given that he was playing for Australia only a couple of years later. In fact, Warne was only 23 when he bowled what has been described as the 'ball of the century' and, once that had clipped Mike Gatting's off stump in 1993 at Old Trafford, there was no looking back as stardom awaited. Indeed, the former St Kilda trainee had already written his name into cricket folklore history.
#OnThisDay in 1993, Shane Warne produced the 'ball of the century' 😍

(📹 @lancscricket )pic.twitter.com/nNBiu4aMAN

— Cricbuzz (@cricbuzz) June 4, 2021
Whatever the outcome, in the end, it does feel like cricket and, in particular, leg-spin bowling was indeed Shane Warne's true calling.  One could argue that had St Kilda given him a professional contract, Australian cricket would have been poorer for it, given that Warne took over 1000 wickets whilst representing his country in both Tests and ODIs. Call it a blessing in disguise or poor judgment but Shane Warne's life was never the same after being rejected by St Kilda.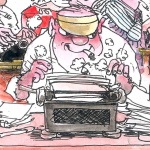 Comments
comments
0 comments