---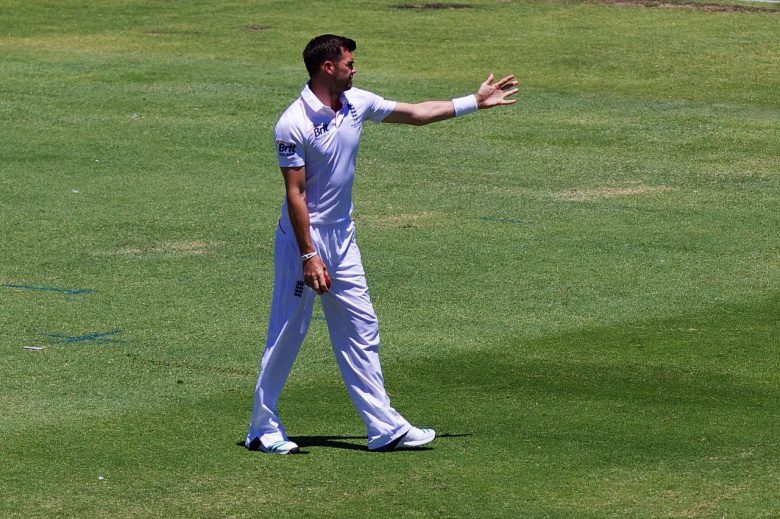 Reading Time:
7
minutes
SEVEN DAYS IN SPORT: He's never bowled better – and he's on his way here again, writes RON REED.
LITERALLY, there is no end to Jimmy Anderson. Not only will he still be taking the new ball when England arrive for the Ashes later this year, he will, according to the BBC, still be doing so, aged 53 and in sight of his 1200th Test wicket when Australia take block at The Oval for the final match of the 2035 series.
Writer Stephan Shemilt was just having a laugh, of course. But he accurately captured the sense of wonderment – disbelief, really – that all cricket fans, no matter where they're from, felt as they watched, transfixed by Anderson's masterclass in new-ball bowling in the third Test against India at the age of 39 and 26 days.
Swinging the Duke orb both ways with precise placement at brisk pace, defying some of the world's best batsmen to pick what exactly was coming next, he had KL Rahul, Cheshwar Pujara and the great man himself, Virat Kohli, all caught behind at a cost of six runs off eight overs.
Has he ever bowled better?
Well, he's had a lot of far more impressive figures, of course – his 626 wickets from 164 matches include 31 bags of five and three of 10 – but he didn't get a chance to improve them because he wasn't called on for a second spell as his colleagues Ollie Robinson, Craig Overton and Sam Curran did the rest, dismissing India for a miserable 78.
As impossible as it should be with a craft that is largely physical, it does seem that the older he gets the better he bowls.
Embed from Getty Images
Consider: His bowling average for 2021, according to Shemilt, is 19.51, his best in a calendar year since 2017 and the second best of a Test career that began in 2003. On average, he is bowling quicker this season than he did in 2015 and was England's fastest bowler at Headingley on Wednesday.
So if there was any doubt about him making it to Australia for the fifth and presumably last time, that probably deals with it.
In early 2018, having just been part of a 4-0 thrashing in Australia, he made a grumpy appearance on the BBC, asking: "Why does everyone in the media keep saying I won't tour Australia again?
"Of course I'll be back. Why would I want my last memory of playing in Australia to be this?"
He has a point to prove here, too – it hasn't been his happiest hunting ground by any stretch. In his 18 Tests across those four tours he has taken 60 wickets at 35.43 with just one five-for.
In England, where his 94 matches have yielded 399 wickets, including 23 of his 31 five-fors, his average is a far superior 23.92.
So we'll see what happens when he gets here.
The fact that England were able to humiliate the world's No 2 ranked Test team without Jofra Archer, Stuart Broad, Ben Stokes, Mark Wood and Chris Woakes, and have yet to unleash 24 year old Saqib Mahmood who almost played at Headingley, suggests that they have plenty of fast bowling depth, as does Australia.
However, Archer is injured and won't be making the trip, Stokes almost certainly won't for mental health reasons, Broad is 35 and also currently injured, and the rest, with the possible exception of the promising Robinson, are all yet to prove themselves as potential matchwinners anywhere, let alone in Australia.
What's Anderson's secret? As usual with most ultra-successful people, it boils down to marrying sublime talent with relentless hard work.
After his big day at Headingley, he said: As I get older, I feel like I have to work that little bit harder in the gym. I feel like I bowl less in the nets and try to save it for when it matters in the middle.
"The biggest test in cricket is mentally, getting yourself up for bowling big spells and playing in big games. That's something I've always had."
Not surprisingly, the wear and tear on his right shoulder often hurts. In fact, he said that after walking off after the previous Test at Lord's "pretty much everything hurt – but that gives so much satisfaction knowing that I have put in a shift for the team. You find a way of putting up with it."
The Ashes is, as usual, becoming more intriguing the closer it gets. There has been a general feeling that the Poms just aren't good enough – especially with the bat – to make a close contest of it, but if they end up winning the series against the accomplished Indians (and they really should have won at Lord's) that will shift perceptions in terms of confidence and morale.
As well, it has now become clear that the tensions that exist between the Australian players and their coach Justin Langer are more deep-seated than most observers suspected, which has the potential to become a stumbling block.
And there is still no guarantee that the tour will even happen. Although cancelling it because of the hassles with covid would be hugely unlikely and in nobody interests, there remains a school of thought in England to that effect, articulated just the other day by the respected voice of Sir Geoffrey Boycott, who wants it called off.
Bring it on. Having the games in England to relieve the boredom of lockdown is a Godsend for us, but seeing the grandstands packed full of people enjoying themselves – while we unhappily contemplate a footy finals series that nobody in Melbourne is going to be able to attend – just makes our plight all the more frustrating and annoying.

DAVID Teague has attracted his fair share of sympathy for his demise as coach of Carlton, which is fair enough as long as it relates to the way in which an obviously popular and decent bloke was subjected to a protracted "dead man walking" scenario – hung out to dry, to employ a similar cliché. It was excruciating to watch.
However, it is difficult to argue that the sacking itself was unfair or unjustified. His results across two full years simply weren't acceptable – and didn't really look like improving — and that will get you the bullet at most footy clubs, with the Blues' ruthless history in this area pretty much guaranteeing it. It's a cut-throat business, footy, and getting more so by the year.
What remains puzzling is what part the Carlton players played in their coach's downfall. The president and CEO claimed the review found that he had less than 50 per cent support, yet another report – from a dubious element of the media, admittedly – asserted that a large number of senior players made a last-ditch pitch to the administration to save him. As always, time will tell on this – and it won't take long for the truth to emerge. It always does – ask Justin Langer.
Embed from Getty Images
Anyway, here's wishing Teague well – like Brendan Bolton before him, he now has valuable experience in the hot seat to go with a strong learning curve before that, and will be in demand somewhere. He will survive.
Speaking of truth – not the footy world's most common commodity – it is worth noting that the in-demand Alistair Clarkson was met with widespread scepticism when he insisted he was planning to take a year's "spell" rather than pick up either of the plum jobs at Collingwood and Carlton, but has now guaranteed that he will do exactly that.
Whether Ross Lyon has been quite as transparent with his ambitions and intentions remains to be seen, but you wouldn't be betting much money on it.

IT'S been another big week for the ladies – well, mostly.
THE vast majority of footballers who make into the AFL Hall of Fame are, by definition, household names at least in their own states, but who knew anything much about Debbie Lee before she became the first woman to be inducted this week? As a player, she pre-dates the AFLW so whatever she did was in an environment not considered elite at the time – well, not by today's standards – so her overall contribution must have been colossal to justify her historic inclusion ahead of countless male champions who continue to wait in a lengthy queue for the honour. And yes, so it has been when you read through it. And now it is up there in lights for all to see, so she can take a well-earned bow.
WIMBLEDON champion Ash Barty has put her Olympic disappointment – beaten in the first round of the singles before claiming a mixed doubles bronze medal – behind her by dominating the Cincinnati tournament, claiming her fifth title of the year and extending her grip on the No 1 ranking to an 83rd week. In rare form – she didn't drop a set — she is now a hot favourite to win her third Grand Slam event, the US Open, which starts next week. When she won her first, the French Open two years ago, I wrote the first and still the only book about her, BARTY: Power and Glory. It is now being updated to take in her stupendous Wimbledon triumph plus whatever transpires in New York and will be in the bookshops as soon as possible after that, or available through wilkinsonpublishing.com.au.
THE day Barty won on the London grasscourts, Jamie Kah was in Melbourne, becoming the first jockey, male or female, to ride 100 metropolitan winners in a Victorian season – making her the toast of that hard-nosed sport. She won't be repeating it this year, having been banned for three months – all of the spring carnival, plus some – for breaching coronavirus protocols by attending a party along with three other riders who have all been hit with the same punishment. That will cost her a lot more than the five grand fine every other such offender cops, and fair enough – it could have wrecked racing's ability to keep functioning right at the most important and lucrative stage of the year. On a broader level, we've all had to pull out heads in for the common good, and sports stars can't be any exception. In fact, Dan Andrews is probably glad to have such a high-profile example of that just to drive home the point he tries to make every day.

ADELAIDE Crows star Tex Walker has now apologised profusely privately and publicly to his indigenous team-mates and opponents and the world at large for the racist jibe that has made him a football pariah. Unless he is also an accomplished actor, his remorse could not be any more sincere nor his determination to educate himself any more appropriate. That should be an acceptable level of contrition. There is no need for the mistake, as egregious as it was, to prematurely end an otherwise distinguished career.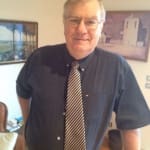 Author:
Ron Reed
RON REED has spent more than 50 years as a sportswriter or sports editor, mainly at The Herald and Herald Sun. He has covered just about every sport at local, national and international level, including multiple assignments at the Olympic and Commonwealth games, cricket tours, the Tour de France, America's Cup yachting, tennis and golf majors and world title fights.
Comments
comments
0 comments