---
Reading Time:
7
minutes
REGARDLESS of his success – or failure – rate you have to feel for dead-man-walking David Teague as the axe hovers, writes Carlton fan RON REED:
IS THERE a more emotional roller-coaster ride in sport than coaching?
As they say in that superannuation ad on TV, compare the pair: Olympic swimming coach Dean Boxall and Carlton footy boss David Teague.
Or check in on national cricket coach Justin Langer.
Boxall's frenzied celebration when his star performer Ariarne Titmus dethroned American champion Katie Ledecky in the 400m in Tokyo went viral around the world, and he instantly became a star in his own right. If any man has ever been more excited at the end of a sporting contest it has escaped most people's notice.
And then there was Teague, parked on the boundary line looking not just shattered but uncomprehending as he watched his charges concede 19 goals in a row to Port Adelaide last Saturday, their worst effort of a profoundly disappointing season.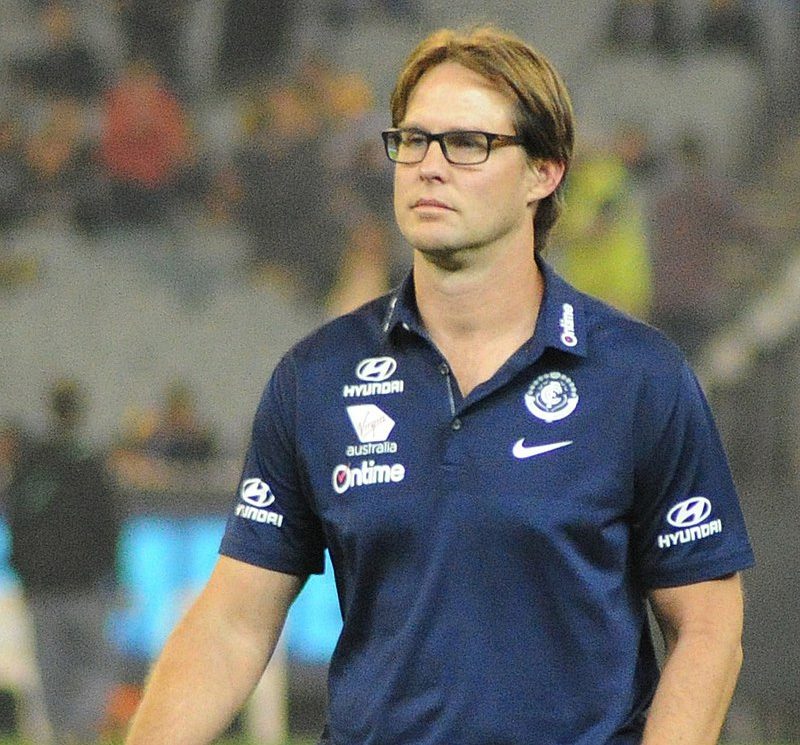 The contrast between two dudes who basically do much the same job could not have been more stark.
Meanwhile, it has been impossible to get a handle on Langer's emotions because he has spent the week in quarantine in Adelaide as his tenure has suddenly become just as fiercely debated as Teague's, only on a more national scale.
To anyone watching from afar as all footy fans are obliged to do these days, it must surely have gone well beyond disappointment for Teague – it was humiliating, all the more so because his own desperate struggle for survival has been under such a fierce public and sometimes more private spotlight for weeks, creating a dead-man-walking perception throughout the footy community.
He finally admitted it was getting to him when he said he had felt let-down by a lack of support from the club hierarchy.
Whether you barrack for Carlton or not – and I do – you had to feel sorry for him because he comes across as the proverbial good bloke, an impression confirmed on the only occasion I have met him, which was over lunch with another famous Bluebagger Percy Jones.
There is a certain retrospective irony in that.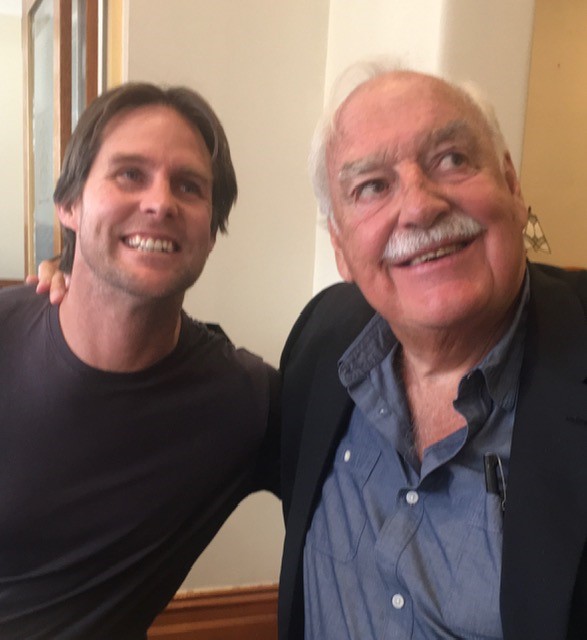 This was early in Teague's tenure so there was no need for the genial old ruckman to remind him of his own experience in the coaching hot seat, when, in 1980, he got the Blues to finish equal top, only to exit the finals in straight sets – and he was promptly sacked. Repeat, for finishing equal top.
They were vastly different circumstances – he was installed as a stop-gap measure to calm a political crisis following the walk-out of Alex Jesaulenko, who had won the flag the previous year and Jones was never going to survive unless he, too, took the team all the way, as his replacement David Parkin did the next two years. But it remains a reminder of how ruthlessly intolerant of failure Carlton has always been historically – both back in the day and more recently. No Blues coach in the last 40 years has left of his own accord, with the possible exception of David parkin second time round – and he was sacked first time.
One question that might have exercised Teague's mind is whether he would salvage more dignity and honour by walking more or less on his own terms after the Port debacle – as Collingwood's Nathan Buckley did – or by standing his ground, as he has done by insisting he is still the man in the job, and waiting for what now seems an inevitable public execution. You have to admire his stoicism, self-belief and determination.
Neither is an enviable option, of course, especially when your reputation and future employment prospects are at stake.
While it seems clear that Teague has been out of his depth, he has been unlucky up to a point. Only one other team, St Kilda, has had good players miss more games through injury, and his captain and best player Patrick Cripps has endured a big year-long drop-off in form. Yet they have won more games than last year and were still somehow in contention with a month to go.
So perhaps it looks worse than it necessarily has been – but that's where the buck stops, of course.
Meanwhile, the difference between the likes of Teague and a superior, successful and vastly experienced coach has been brought into sharp focus at Hawthorn, where the departing Alistair Clarkson has used his "notice period" to turn his wooden spoon contenders of a couple of months ago to the form team of the competition, drawing with Melbourne and beating Brisbane and the Bulldogs, as well as Collingwood.
For students of sports coaching, it has been a fascinating few weeks on diverse fronts.
Away from the AFL:
JUSTIN Langer's intense management style has been a talking point within the dressing room for a while but it has suddenly flared like an out of control bushfire, catching cricket fans by surprise – but not, apparently, the powers that be within Cricket Australia. "It has been brewing for some time," according to one un-named senior source.
While CA issued a statement expressing support and insisting he would see out his contract, which runs into next year, they are worried enough to have seen fit to consult the team leaders while new chief selector George Bailey and one-day skipper Aaron Finch have been non-committal about the situation.
As any old footy coach will testify, when there is this much smoke there's nearly always a fair bit of fire, so if you were Langer you'd be excused for feeling distinctly uncomfortable.
To say the least, this is not a desirable state of affairs with the most important engagement of any Australian player or coach's career, the Ashes, now within touching distance
This is preceded by the T20 World Cup which, while not as important, is still very capable of influencing confidence and morale – restoring it or wrecking it – at a critical time.
Crisis might be too strong a word for the situation at this stage but it is going to call for powerful leadership both in the boardroom and the dressing room to ensure it doesn't become one.
CRAIG BELLAMY rivals Clarkson as the best-performed football coach in any code, underscoring that status by guiding the Storm to its 19th win in a row on Thursday night, equalling the rugby league record. It comes hot on the heels of his decision to remain with the Melbourne juggernaut for five more seasons, which will make 24 in all. With an unprecedented winning percentage of 70 he is, pretty much by common consent now, the greatest coach in rugby league history – a genius. 
BRIAN GOORJIAN was Australia's best basketball coach before he left to spend a decade in China and has returned better than ever, overseeing the historic bronze medal campaign at the Tokyo Olympics. His interview on sports radio SEN about how he convinced the Boomers to regroup after the disappointment of their semi-final defeat by the USA is too long to repeat here, but it was a psychological masterpiece that is well worth tracking down. It was all about tackling big tasks the Australian way – like the kangaroo, which doesn't know how to take a step backwards. It was an exhortation all the more powerful because he is American himself. Or once was, eons ago. He is true-blue Oz now and it is incumbent on Basketball Australia to ensure that he doesn't see the need to ever leave again, for China or anywhere else.  
ANGE POSTECOGLOU was, to say the least, received sceptically by Scottish soccer fans when he was appointed manager of Celtic, a dream job for the one-time Melbourne schoolboy. But he has wasted no time proving that he knows what he's doing with
the team winning five games straight after a stuttering start, and the players expressing their full respect for him. He might have surprised them, but not anybody who has watched his impressive progress up one ladder after another as probably the most influential figure produced by Australian soccer this century, at least.
ROHAN TAYLOR's contract is up for renewal, which should be a very short negotiation. Rohan who? He is, as well should know by now, the head coach of the Australian swimming team which brought home nine gold medals from Tokyo, thanks to a great deal of innovative planning and meticulous attention to detail, all with the ghosts of two very mediocre Olympic campaigns under other coaches lurking in the not too distant background. In the broad scheme of Australian sport, the swim team job is sometimes taken for granted and consigned to the back burner, but when it matters it matters a lot.

WE'LL say it again: Joe Root is a superb batsman – and may be getting better – but a very ordinary captain. If he is still in charge of  England's Test cricket team when they arrive in Australia – assuming they do arrive of course, which is not entirely certain because of the pandemic complications – the Ashes are as safe as houses.
Having squibbed the opportunity to chase down a gettable target against New Zealand a few weeks ago, Root's strange ("stupid," according to Geoff Boycott) mix of belligerent and defensive tactics when he had India under huge pressure at Lord's on Monday night cost his team the game and possibly the series. He admitted he cocked it up. He could have gone further and resigned.
Embed from Getty Images
But that, of course, begs the question – if not him, who? There is hardly anybody else in a mediocre team who is undroppable or, in ageless bowler Jimmy Anderson's case, needs to be rested from time to time, and who in any case is on borrowed time.
The obvious fall-back is all-rounder Ben Stokes, but he is taking time out to deal with mental health issues and is no certainty – unlikely, in fact — to make it to Australia. If he does, placing such a burden of responsibility on a man already weighed down with the worries of his personal world, whatever they might be, isn't feasible.
So for better or worse, it looks like Joe is still the go – over which nobody around here will be losing any sleep.

HAD the pleasure of covering the Paralympics once, in Atlanta in 1996, and it was an uplifting experience even if the Americans made a bit of a mess of organising the event just as they had to a disappointing extent at the Olympics a few weeks earlier. You see a lot of amazing things that disabled people can do, rather than what they can't.
Their mantra is that nothing is impossible – but I can't wait to tune into the table tennis in Tokyo next week for a glimpse of Australian Imbrahim Hamadtou, whose astonishing story was told in the Herald Sun the other day as part of what appears to be a conscious effort to upgrade the level of publicity for the Paralympics this time around.
Hamadtou, 48, lost both arms when he was run over by a train in his native Egypt at age 10, which should make ping pong … yes, impossible. But he has taught himself to play with the bat between his teeth, serving by throwing the ball up with one sockless foot. Why? Because someone once told him he couldn't and he should stick to what he could.
Now he has a nickname and it couldn't be more apt – Mr Impossible.
With covid lockdowns still in full swing when these Games start on Tuesday, and with the feel-good vibe generated by the Olympics still resonating, they might have their biggest audience ever.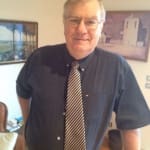 Author:
Ron Reed
RON REED has spent more than 50 years as a sportswriter or sports editor, mainly at The Herald and Herald Sun. He has covered just about every sport at local, national and international level, including multiple assignments at the Olympic and Commonwealth games, cricket tours, the Tour de France, America's Cup yachting, tennis and golf majors and world title fights.
Comments
comments
0 comments