---
Reading Time:
4
minutes
OLYMPIC WATCH: Attitudes are changing to one of sport's emerging problems, writes RON REED.
AMERICAN gymnast Simone Biles' meltdown – the biggest international story of the first week of the Olympics – has, predictably, prompted a range of responses, from the sympathetic and supportive to the cynical and critical. But mainly, it has been positive. That's not surprising – but it would have been not so long ago.
In elite sport everywhere, Australia certainly no exception, mental strength has always been almost as highly valued as physical prowess, and it was untenable that an athlete could prosper if he or she was incapable of withstanding the pressure of a big occasion, the mind games played by an opponent or their own doubts and demons. It was considered weak.
That attitude remains far from obsolete, but slowly but surely it has become obvious that mental health is a ubiquitous and complex worry in all sport, fast catching up to drugs, vilification and gambling, all of which are related to it to some degree.
Sports fans – and everyone else – are now realising that it does not matter how talented and successful you might be, this is an area of potential fragility.
If performers as good as footballer Buddy Franklin – and numerous other prominent examples from that game – cricketer Glenn Maxwell or basketballer Liz Cambage need to take time out to deal with it, as they all have done at various stages, it doesn't matter who you are.
Biles and tennis champion Naomi Osaka have been the best in the world at what they do, but that doesn't make them exempt and so they are entitled to be taken seriously when they pause to reboot the buttons.
Osaka was looking after herself and only herself when she stopped playing which is entirely her prerogative, but often the complicating factor is the very Australian ethos that whatever you do, you must not let down your mates – so being in a team, as Biles was, can sometimes add another level of unease.
That largely depends of course on whether your team-mates accept that what you're going through is an authentic loss of confidence and composure, as distinct from simply losing interest.
The other girls in the Biles cohort appeared to take it in their stride – but they did then have to settle for silver medals when they would probably have claimed gold if their superstar had continued. So it wouldn't have been a totally uncomplicated matter for them either.
At last report, Biles had not yet decided whether to contest the individual events next week, but if she does and claims a gold for herself the debate will take another turn.
Embed from Getty Images
Regardless, there is no reason to doubt that she is being anything but honest with herself and everyone else, and she should be applauded – not denigrated – for recognising and owning a personal problem and having the fortitude to do something about it despite knowing she would not be able to walk away entirely unchallenged by sceptical elements.
More happily, she now says the experience has enhanced her self-esteem – "the outpouring of love & support I've received has made me realise I'm more than my accomplishments and gymnastics, which I never truly believed before," she tweeted – so that in itself is a positive and welcome outcome, for her and for others in similar predicaments.
For Australians, this is going to be an interesting dynamic to observe as Cambage's team, the Opals, attempt to win their first ever gold medal, an ambition that she has always said means a lot to her.
Their campaign got off to a distinctly wobbly start with a shock loss to Belgium and the tone of much of the media reporting was that they had not been able to overcome Big Lizzie's absence, the unspoken inference being that it might eventually, inevitably prove fatal.
If so, her controversial decision to abandon the Games is certain to attract flak, fairly or unfairly.
Quite what her team-mates will think about it is unlikely to become obvious, at least in the short term, as they have been collectively tight-lipped about what, precisely, went down at their training camp in America, immediately before Cambage pulled out and an official investigation was launched into her behaviour.
As anyone in basketball will tell you, she is a bit of a loose cannon in various ways. But as with Biles, if she says she is having issues and needs to address them, even at the risk of making herself unpopular, then her social media sparring partner Andrew Bogut is right when he says in his newspaper column that must be respected, and that he wishes her well. Hear, hear!
Times do change and so do attitudes.
We are reminded that "Lay Down Sally" Robbins' strange collapse during a rowing final at the 2004 Olympics – when she lost the plot mentally, not physically — was met with limited public sympathy or empathy, seemingly even from the other girls in the boat, who were entitled to feel let-down when a lifetime of hard preparation was scuttled.
Watching in Athens that day, I had mixed feelings about it – yes, you felt sorry for her, but it did seem … well, weak.
That was 17 years ago and the time has arrived for that four-letter word to be discarded from the discussion and more work put into identifying and managing the problem before it gets a chance to irreparably damage lives and reputations just when they are most vulnerable, and there is no more exposed platform for that than the Olympic Games.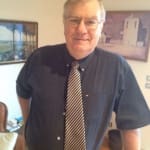 Author:
Ron Reed
RON REED has spent more than 50 years as a sportswriter or sports editor, mainly at The Herald and Herald Sun. He has covered just about every sport at local, national and international level, including multiple assignments at the Olympic and Commonwealth games, cricket tours, the Tour de France, America's Cup yachting, tennis and golf majors and world title fights.
Comments
comments
0 comments