---
Reading Time:
3
minutes
OLYMPIC WATCH: What's better than winning a gold medal on your own – doing it with your mates, writes RON REED.
THE girls who delivered Australia's first gold medal in Tokyo might have gone some way to reinforcing a subtle change in the way swimming is perceived – along with a few other sports, including the other Olympic staple, track and field.
It's an individual sport, as distinct from a team one – right?
Cate Campbell and her sister Bronte, Emma McKeon and Meg Harris would certainly have their own take on that after winning the 4x100m in world record time, blitzing the rest of the world by three seconds, and completing a green and gold hat-trick in this event at Olympic level.
You suspect that they would regard this in much the same way as footballers nearly always say that no matter what other accolades might come their way, playing in a premiership team is what matters most.
It is indisputably true, of course, that we have always applauded the household names such as Dawn Fraser, Ian Thorpe, Murray Rose, Kieran Perkins, Grant Hackett, Susie O'Neill – the list goes on and on – for what they have achieved one-out against the world, and that will probably always be the case.
Embed from Getty Images
Relay triumphs – with perhaps one notable exception – have seldom been greeted with quite the same level of respect and euphoria by the sporting public, and the participants are not necessarily remembered as well as they deserve to be.
For instance, everyone knows that Dawn Fraser won the 100m freestyle at three successive games, but less appreciated is that she also won a fourth gold, in the 4x100m – the same event as Sunday's triumph – in Melbourne in 1956. Hands up all those who can name her three team-mates? They were Faith Leech, Sandra Morgan and Lorraine Crapp, names that have faded into the mists of time while Fraser remains one of Australia's most famous people.
The most obvious exception where a relay win truly did capture the national imagination was the men's 4×100 on the first night of the Sydney Games, when Thorpe, Michael Klim, Ashley Callus and Chris Fydler set the tone for the entire Games when they upset the cocky Americans, whose boast that they would smash the Aussies like guitars went down in history as a classic case of famous last words.
Cate Campbell now seems assured of a prominent place in posterity even if she finishes her outstanding career at the end of the week still without an individual gold medal.
She now stands with Fraser and horseman Andrew Hoy as the only Australians to win gold medals in the same event at three Olympics, a stat that speaks of not just talent but persistence and resilience, which certainly is her trademark.
The other names have varied slightly – Alicia Coutts, Brittany Elmslie and Melanie Schlinger were with her in London, Elmslie again in Rio along with Bronte Campbell and McKeon, with other heat swimmers also not to be forgotten– but it is Cate who is destined to be remembered as the figurehead and focal point of this historic feat.
She was already one of Australia's most prominent and popular sports people which would not have been lost on team boss Ian Chesterman when he deliberated on the choice of flag carriers at the opening ceremony, settling on her and basketballer Patty Mills.
The concept of team does not finish with these four girls, of course.
They are a team with the swimming team, which is a team within the entire Australian team of nearly 500 athletes across almost all the sports, but the swimmers are always the ones who are expected to lead the way, to provide the bulk of the medal count.
The other dimension to this is that, as a team, they desperately want to beat the Americans – and that is already shaping as a battle royal well worth watching for the rest of the week.
More broadly, the first two days of competition have been a mixed bag for Australia, with at least one confirmation that for every success story there is always going to be a let-down.
It's the nature of the Olympics, where five-ring fever – the pressure of performing in front of the world – can and often does bring down even seasoned champions.
Perhaps that is where we must file Wimbledon champion Ashley Barty's shock failure to survive her first round match against little-known Spaniard Sara Sorribes Tomo, 24, losing in straight sets with an uncharacteristically fragile performance.
Barty's Wimbledon win was greeted with the sort of national acclaim not seen since Cathy Freeman's immortal Olympic triumph 21 years ago, and nothing can invalidate that.
However, it made her a warm favourite for a gold medal here and that dictates that this outcome must also be called for what it is – a national disappointment. Oh well, you can't win 'em all.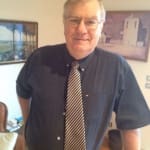 Author:
Ron Reed
RON REED has spent more than 50 years as a sportswriter or sports editor, mainly at The Herald and Herald Sun. He has covered just about every sport at local, national and international level, including multiple assignments at the Olympic and Commonwealth games, cricket tours, the Tour de France, America's Cup yachting, tennis and golf majors and world title fights.
Comments
comments
0 comments