---
Reading Time:
4
minutes
WITH the Olympics on the starting blocks, who is your best hope for a gold medal? Former Test cricketer IAN CALLEN has made his choice:
IMAGINE being raised on an island located in a passage of water separating Victoria from Tasmania. Where it's boasted the air quality is up there with the best in the world and everyone who lives there knows each other. But is there a place more isolated – and therefore more difficult – if you held ambitions to become an elite sportsperson?
It is one of the reasons why Australian middle-distance runner Stewart McSweyn's story is so unusual, and so captivating, as he zeroes in on what is a realistic chance to win one of track and field's blue ribbon events, the 1500m, at the Olympics for the first time since the legendary Herb Elliott in Rome in 1964.
McSweyn, 26, was raised on King Island where he enjoyed running. But it wasn't until he attended boarding school in Ballarat, under the guidance of coach Rod Griffin, that he was lured towards the middle distance competition, a staple of the Olympic Games.
McSweyn first gained International prominence in 2019 at the Prefontaine Classic in Eugene; a Diamond League two mile event, where he finished 6th in the second fastest time by an Australian. Only Craig Mottram had run faster and with that knowledge came a belief that McSweyn was ready to take on the very best and this is what he has done. Taking a refreshing no-fear approach to his running, rather than simply try for PB's, McSweyn became renowned for putting himself up front and in the contest.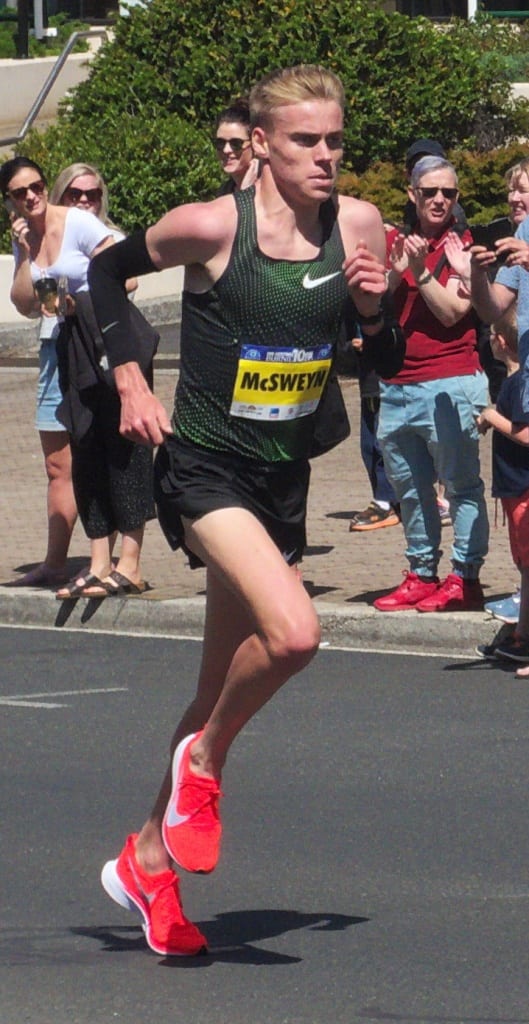 Times were important, of course, but winning and imposing his authority on rivals was at least as crucial in his development.
It was an attitude picked up by the avid followers of the sport and in particular, Diamond League commentators who understand the difference between merely turning up and having the confidence to put yourself in a race where you're able to learn from each experience.
McSweyn has been doing this now for the past three years under the watchful eye of his coach – and the Olympic team middle-distance coach – Nic Bideau who has done a wonderful job of guiding and mentoring his athlete; a journey remarkably similar to the one Mottram took with Bideau more than a decade and a half ago.
This Northern European summer McSweyn's roster has taken him on a long and diverse preparation, the highlight of which was running the legs off the field to take out the Diamond League's Dream Mile in Oslo on July 1.
His time of 3.48.37 was the fastest in the world for seven years and sliced 0.61 seconds off Mottram's Australian record set in 2005.
His main rival, Norway's Jakob Ingebrigsten, did not race because of a throat infection.
It will make him one of the favourites for the metric mile in Tokyo, where he will also contest the 5000m and 10,000m.
He followed that a week later by becoming the first Australian to break 3m30sec for the 1500m, his 3.29.51 eclipsing his own national record – the sixth Australian benchmark he has set in the past three and a half years.
He finished fourth in that race, which was won by Kenyan Timothy Cheruiyot in 3.38.28. Cheruiyot is ranked No 1 in the world at the distance and would be the hot favourite in Tokyo except that, astonishingly, he finished only fourth in his national trials, failing to qualify.
While that is unfortunate for fans of the sport world-wide, it is an unexpected fillip for McSweyn's chances.
Needless to say, he and Bideau have been extremely pleased with his performances.
After the Oslo mile, McSweyn said: "I was really happy with how I executed that race. I felt like I had a bit to give in that last lap and I was able to run pretty well, so I'm confident the season is going towards Tokyo is going in the right direction.
"I think this probably shows I'm in good 1500m shape. There's going to be a lot of great competitors in the field in Tokyo – we've got Jakob Ingebrigsten, so it's a loaded field but I'm confident ZI'm in good shape to be competitive."
Bideau called the victory in Australian record time "really exciting," adding: "He's been capable of that sort of thing for the last 18 months or so. He knew he could do it, but you still have to get it done."
McSweyn has now completed his preparation with another slashing run in the 3000m at Gateshead, England, finishing second behind in-form Spaniard Mohamed Katir.
Elliott's world-record run remains one of the most famous of all Australian Olympic achievements, especially in track and field, where the 1500m is one of two blue-ribbon events along with the 100m.
If McSweyn can emulate it, he will be in very rare company indeed – and he will be a household name a lot further afield than the lonely island in the middle of Bass Strait.
McSWEYN'S DIAMOND LEAGUE RESULTS
GatesHead 23/5/2021
1500 m
Ingebrigtsen 3:36:37
Hoarse 3:36:58
McSweyn 3:37:32
Doha 28/5/2021
Cheruiyot 3:30:48
McSweyn 3:31:57
Florence 10/62021
5000 m
Ingebrigtsen 12:49:45
Gebrhiwet 12:49:02
Ahmed 12:50:12
(McSweyn finished 12th 13:20:11)
Oslo 1/7/2021
Dream mile
McSweyn 3:48:37
Lewandowski 3:49:11
Edwards 3:49:27
Monaco 9/7/2021
1500 m
Cheruiyot 3:38:28
Katir 3:28:76
Ingebrigtsen 3:29:25
McSweyn 3:29:51
Gateshead 13/7/2021
3000 m
Katir 7:27:64
McSweyn 7:28:94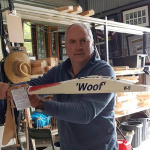 Author:
Ian Callen
IAN CALLEN is a former Victorian and Australian fast bowler, Test cap No 291.
Comments
comments
0 comments