---
Reading Time:
8
minutes
SEVEN DAYS IN SPORT: It doesn't get any bigger than this for the world's best – and most popular – tennis player, writes RON REED:
THE Ashleigh Barty story just keeps getting better – and that will be the case even if, unthinkably, she doesn't win the Wimbledon final on Saturday night. There are a couple of reasons for that.
One is that having got this far, there is no longer any room to question the validity of the No 1 ranking – the official designation that she is the best female tennis player in the world – which she has held for two years now.
The other is that her personal "brand" – the down-to-earth, genuinely humble likeability that has made her Australia's favourite sports-person over that same period of time – has had a second surge of exposure now that she has taken the most famous and prestigious of the big four tennis tournaments by storm.
Winning the French Open two years ago was big by any measure, no doubt about that – which is why I wrote a book about it. Titled BARTY: POWER AND GLORY, produced by Wilkinson Publishing and still available, it is the only book written about her – but that's now unlikely to remain the case for long.
As that book documented in forensic detail, her entire 2019 season was incredible, but winning Wimbledon would be taking her achievements to a whole new level, and at age 25 – peak years for a tennis player – the sky is the limit.
Because she sat out most of last year for the same reasons most Australians didn't travel the world, and because of the impressive progress of her nearest rival Naomi Osaka, some questions were asked about the legitimacy of the ranking.
Embed from Getty Images
But the Japanese star has forfeited any claims she might have had to it by pulling out of the French Open after one match for dubious reasons and skipping Wimbledon, and whether or not Barty triumphs over Czech star Karolina Pliskova in the final she will retain a massive lead of about 2300 points over Osaka.
She has arrived at that point by winning 29 of 34 matches since the Australian summer, claiming titles in Miami and Stuttgart. And she has done it despite battling a troublesome hip injury that cut short her own French Open.
So that ranking conversation is closed for the immediate future.
As Barty says herself: "I never have to prove anything to anyone."
Her emphatic arrival onto tennis's biggest stage has been greeted with enthusiasm by peers and fans from around the world, a reflection of her universal popularity and respect.
It is also partly due to the amazing symmetry with another of Australia's all-time favourite sportspeople, Evonne Cawley, with whom she shares an indigenous heritage and for whom she has massive admiration and empathy.
Cawley is the only other Australian woman to hold the No 1 ranking (it was instituted after Margaret Court's time at the top) and the last to win Wimbledon, in 1980. She did it for the first time in 1971, exactly 50 years ago, which gives the link an almost eerie quality.
Nothing is ever certain or can be taken for granted in sport at this stratospheric level, but it does feel like Barty is fated to pull this off. There will be no more uplifting moment in Australian sport this year if she does.
·      The Barty book is available from Wilkinsonpublishing.com.au, Booktopia, Amazon and some bookshops.

PATTY Mills may or may not be the best basketballer Australia has produced, ever, but he's well and truly in the conversation. He's a genuine star in the American NBA and a few years ago when I used to publish in the paper a list of the most watchable athletes in this country he was always near the top – a magnetic combination of skill, flair, speed and presence, as well as being a personable, approachable and confident character.
That he was also indigenous was irrelevant in one sense – it wasn't what made him the great player that he was on the way to becoming because some people are just born with the gift of extraordinary sporting talent regardless of their origins or background. But in another sense, it was deeply important, because he was so deeply proud of it and such an inspiration for others.
He was and remains as Australian as it gets.
All of which is why his selection this week to carry the flag at the opening ceremony of the Olympics in Tokyo in a fortnight's time was a no-brainer.
He will be joined by veteran swimmer Cate Campbell with all nations to be led by two flag-bearers, one of each gender, for the first time, and chef de mission Ian Chesterman got it perfectly right with her selection, too.
Embed from Getty Images
Both are preparing for their fourth Games and so are equals in what they have contributed in that context, but it was impossible not to be moved a little more by the sheer passion and sense of broader meaning in Mills's response to the compliment.
Cathy Freeman, as eloquent as she was on this subject, never expressed it any better.
He said it was so profound he could feel it deep in his bones. "It's leadership, representation and it's insanely meaningful. It's inspiring, it's symbolic, it's emblematic," he said.
"As the first Aboriginal and Torres Strait Islander flag-bearer my connection between our country – the land, the sky, the sea, our culture, our history and this particular moment runs extremely deep."
It wouldn't have been lost on many that the other most high profile Australian hoops star, Ben Simmons, was also featuring in the newspapers the same day as Mills was accepting his honour. But Simmons was a long way from the Boomers' pre-Games camp in Las Vegas. He was in London, watching the tennis and smooching a new girlfriend, having refused to make himself available for the Olympics.
To say the least, opinions are deeply divided over his dismissive attitude to representing his country. While some are prepared to accept that he is entitled to concentrate on sharpening up his flawed game in order to protect his lucrative but increasingly uncertain contract with the Philadelphia franchise, plenty of others – the majority, I would suggest – are offended by it, and say he should not be welcomed back any time in the future.
While born and raised in Australia, his roots are in America, where he holds a dual passport, and he has always given the impression that's where he truly feels he belongs. For all that they have in common on the basketball court, he and Mills are very different cats.
But it must be said that he is far from the only big name for whom the chance to pull on the green and gold on the biggest stages is just not that important. Champion golfer Adam Scott and tennis star Nick Kyrgios are also scratchings from the Games, while seven members of the Australian cricket team – including its three best players, Steve Smith, Pat Cummins and David Warner – have declined to take part in the white-ball tour of the West Indies which is now underway.
Does this matter?
Do we care?
Well, it's definitely disappointing when you consider how much a medal would mean to the basketball community, while Scott and Kyrgios – who is injured, but wasn't when he first spoke about giving Tokyo a miss – would have been live chances of adding to the overall tally, too. Chesterman pleaded with Kyrgios to turn up, saying he was "very much wanted" – but apparently the absence of the usual opportunities for athletes to enjoy themselves in their down-time, whatever that means exactly, didn't appeal to him. As always, Kyrgios writes his own scripts.
As for the cricketers, they have been through some frustrating times with bubbles and lockdowns so can probably be cut some slack, but they are extremely well-paid and if one or two of them get overtaken by their replacements there will be little sympathy. Former coach John Buchanan has suggested their contracts should be reduced if they refuse to fulfil them, and he's got a point – that's how it works in much of the real world. But it is highly doubtful whether Cricket Australia would be up for that sort of provocative fight.
For everyone else in the Olympic family, it was an uplifting week simply because the naming of the final team signalled that with two weeks to go the Games are definitely, irrevocably happening, ending many months of doubt and scepticism. And the fact that the 427 athletes constitutes the second largest team to leave Australia is a show of faith that the long wait will be worth it.
It is the first time women have outnumbered men, 254 to 218, the culmination of an equal opportunity policy set in place by the Australian Olympic Committee's veteran president John Coates quite a few years ago, which will be one of the more significant legacies he leaves behind eventually.
There are also a record 16 indigenous athletes, another uplifting development.
These Games won't be without their many negative aspects – the complete absence of spectators, for instance — but for Australia there should be a lot to like, and that's the welcome vibe that Coates, Chesterman and others have set in place. Let's hope nothing spoils it.

APOLOGIES, perhaps, to the golf community – of which this column has only ever been an irregular observer and never a participant – but a great weekend for that sport in terms of emerging young talent was upstaged, IMO, by road cycling.
For that the pedallers can mainly thank a hitherto almost unknown powerhouse named Ben O'Connor, 25, who pulled off a truly remarkable feat by winning a stage of the Tour de France at his first attempt at the great race – and not just any stage, but one of the gut-busting mountain challenges in the Alps.
Three days later, another hitherto unknown, Harrison Sweeney, from Queensland, finished third on stage 12, giving Australian cycling fans an unexpected but very welcome bonus and a couple of focal points for the future.
O'Connor did he just fall across the line with the usual suspects hard up his clacker, he left them all well in his wake, arriving in the ski resort of Tignes with more than four minutes to spare. It took him from 14th place, 8 min 13 sec down at the start of the day, into second place behind hot favourite and defending champion Tadej Pogacar and more than five minutes ahead of everyone else. For long stretches, he was the virtual race leader out on the road.
This is amazing territory for a rookie, rendered all the more so because he was involved in a major crash on day one which necessitated 10 stitches in his arm.
The big mountain stages in the Alps on one side of the country and the Pyrenees on the other side are hugely challenging for the toughest and most experienced cyclists, the extent of which is not always totally appreciable on TV. When you're actually there, looking down at how far up you actually are and how far you might still have to go, it is, to mere mortals, mind-blowing that anyone could not only do it on a bike, but do it at a competitive pace with no opportunities to rest. It is a large part of what makes road cycling such a fascinating sport.
O'Connor was reminded of that two days later when he cracked on the climb to the formidable Mont Ventoux, in the middle of the country, slipping back to fifth on the general classification. That damaged but did not destroy his chances of getting to Paris on the podium. More will be heard of him before he is much older, and of Sweeney too.
While O'Connor was preparing to introduce himself to most sports fans, golfers Cameron Davis, 26, Lucas Herbert, 25, Steph Kyriacou, 20, Louis Dobbelar, 19, and Kirsten Rudgeley, 19, were winning international tournaments bin various parts of the globe more or less simultaneously, prompting hopeful chatter about a new era opening up.
Davis, a more established performer than the others, provided the highlight by pocketing nearly $2m after surviving a five-hole playoff at the Rocket Mortgage Classic in America.
Herbert led from start to finish in the Irish Open, Kyriacous claimed the Big Green Egg Open on the European women's tour in the Netherlands, Dobbelar won the prestigious North and South amateur event in America and Rudgeley , another amateur, the Helen Hohn women's open in Scotland a week earlier.
Three Australian professionals winning on the same weekend is unprecedented. Their ages make the feat even more impressive.
"If you step back and survey top-level golf in Australia, it feels like there has been a changing of the guard occurring, which had to happen, of course," said Golf Australia's new communications manager Martin Blake.
"But Adam Scott has hit 40, Jason Day has had injury issues, Geoff Ogilvie has returned home and Karrie Webb is semi-retired. New stars needed to step up, and they are."
As noted in this space last week, Blake has only just started in this role, replacing our mutual mate Mark Hayes who is moving on to greener fields. Good news is gold in that caper so Blake could scarcely have timed his run better.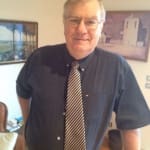 Author:
Ron Reed
RON REED has spent more than 50 years as a sportswriter or sports editor, mainly at The Herald and Herald Sun. He has covered just about every sport at local, national and international level, including multiple assignments at the Olympic and Commonwealth games, cricket tours, the Tour de France, America's Cup yachting, tennis and golf majors and world title fights.
Comments
comments
0 comments