---
Reading Time:
4
minutes
FORMULA 1 has unearthed an exciting young driver to watch but neither he nor anyone else will be coming to Albert Park this year, writes PETER COSTER:
A STAR is Born! Hollywood made four versions of the movie and the F1 sequel could not have been better scripted with McLaren's 21-year-old superstar Lando Norris in the starring role.
Pundits knew he was good, but not this good. Fans knew he was a star, but not quite so stellar so soon.
Norris put the Macca on the front row at the Austrian Grand Prix last Sunday with Daniel Ricciardo once again relegated to the cheap seats.
Norris was only four hundredths of a second behind Max Verstappen who led from pole to podium. A mere blink of an eye.
Valtteri Bottas was second, care of a five-second penalty, which put his Mercedes ahead of Norris while the McLaren driver sat out the penalty in the pits.
The stewards seemed to think Norris ran Sergio Perez in the Red Bull off the track earlier in the race, while most commentators saw Perez as running himself out of room when he tried to pass Norris on the outside.
Morris had the racing line and it should have been dismissed as a racing incident. Certainly the fans were in no doubt as to who was at fault and voted Norris driver-of-the-day by one of the biggest margins seen in the global on-line poll.
Embed from Getty Images
Norris, who would or should have been second, flung himself into the McLaren team mosh pit.
Ecstatic McLaren boss Zac Brown wrapped him in his arms as a father might greet an adored son.
Norris proved to be as quick-witted as he was quick off the mark.
When his mate, Williams driver George Russell quipped that Norris seemed to be sweating after the race, Norris said, "It's champagne. I don't sweat."
Sadly, Daniel Ricciardo was nowhere to be seen in this excitement although his race was worthy.
The former Perth driver, who now lives in Monaco, finished seventh, at one stage running fifth after starting a lowly thirteenth.
It was Norris's fourth podium after his first start in F1 at the Australian Grand Prix in Melbourne in 2019.
Anyone who might think all this is so much hyperbole must have missed hearing the comment of Lewis Hamilton on team radio.
The seven-times world champion's words were as short and simple as they were unexpected as he passed Norris on fresher tyres after trying for the first 20 laps:
"Such a great driver, Lando."
Norris responded with a "that's cool" and the hope that fans wouldn't expect it at every start.
Fans will certainly hope Norris continues to put McLaren at the front of the grid while expecting a return to some semblance of form by Ricciardo.
Having jumped from Red Bull to Renault and now to McLaren in the search for a car and a team that will bring him a world championship, Ricciardo does know how to win.
Seven Grand Prix victories attested to that before he shocked Red Bull by leaving in the belief the team was being built around Verstappen to his detriment.
He signed for two seasons with Renault even though he was warned the car would not fulfil its potential until at least the end of his contract.
He made the move anyway, perhaps ruled by his heart rather than his head.When the chance to flip to McLaren came as Carlos Sainz, Norris's then teammate, replaced Sebastian Vettel at Ferrari, Ricciardo didn't hesitate.
Ever since, we have heard the excuse that he is still getting used to the car, when drivers of his calibre are expected to be across the changes they need to make.
Is it a case of the car driving Ricciardo rather than Ricciardo driving the car?
The one person Ricciardo won't ask for advice is Norris.
"Drivers don't do that," said Ricciardo when it was suggested. "Each to his own."
There is no lack of those willing to offer advice. Former F1 driver and commentator Jolyon Palmer describes Ricciardo's lack of performance as "very weird" and even "baffling."
He's got that part of it right.
Those who race against Ricciardo are a competitive brotherhood and prefer to keep their opinions to themselves.
So, on to the British Grand Prix at Silverstone after the triple-header that finished in Austria, which may provide Ricciardo with some sort of circuit-breaker.
The grid will be decided on a sprint race counting as qualifying session, for the first time since the advent of the F1 championship in 1950.
Qualifying on Friday will set the grid for the sprint race over 30 minutes on Saturday and the results of that will determine the grid for the race on Sunday.
Ricciardo thinks his race pace, as opposed to his qualifying horror-show in Austria, will see him at the sharp end of the grid.
Meanwhile, Max Verstappen leads Lewis Hamilton by 32 points and has Mercedes searching for speed as the Red Bull's Honda engine reminds us of the glory years when the Japanese engine manufacturer and McLaren dominated F1.
Ayrton Senna joined Frenchman Alain Prost at McLaren-Honda in 1988 and between them they won all but one of the 16 races that year.
Senna won the Australian Grand Prix in Adelaide in 1993 before moving to Williams in 1994.
There will be no Australian Grand Prix this year with the Melbourne race cancelled because of COVID-19.
The race had been postponed from March to November following a last-minute cancellation last year because of the pandemic.
Minister for Major Events, Martin Pakula, said the Government could not give F1 a guarantee the race would go ahead in November no matter what the circumstances were.
Drivers and teams trapped in quarantine in Melbourne could conceivably throw the rest of the F1 calendar into chaos.
The inaugural Saudi Arabian Grand Prix and the Abu Dhabi Grand Prix are scheduled for December, with Max Verstappen about to be crowned world champion and Lando Norris soon to be his heir apparent.
Then again, none of this might happen, which makes F1 so reliably unpredictable in these COVID times.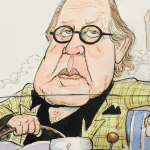 Author:
Peter Coster
PETER COSTER is a former editor and foreign correspondent who has covered a range of international sports, including world championship fights and the Olympic Games.
Comments
comments
0 comments