---
Reading Time:
6
minutes
SEVEN DAYS IN SPORT: Accidents do happen in footy so this wasn't a crisis, writes RON REED:
THAT collision between Adelaide's David MacKay and St Kilda's Hunter Clark should now be consigned to the Guinness Book of Records as the most replayed and discussed act of play in any sport, anywhere, any time – or did it just feel like that? Every time commentators, old players, coaches and anybody else with any claim to skin in the game started talking about it on TV, as if it was a full-blown crisis, we would see it from multiple angles in real-time speed and in slow motion dozens of times a minute, accompanied by an endless range of opinions on whether it was reasonable, legal, accidental or avoidable, and what the ramifications could or should be.
And still there was almost no consensus, except, perhaps, a broad agreement that the importance of player safety should not be understated, and that's little more than a motherhood statement. Of course protection is important, of course nobody wants to see serious head injuries such as Clark's broken jaw, or worse.
Ultimately, the tribunal decided that MacKay had done nothing wrong, which was certainly the correct verdict. A veteran player with no reputation whatsoever for unfair or dangerous play, he had done what every coach would want every player to do, namely attack the disputed ball with maximum ferocity – providing, of course, that the time-and-space equation did not elevate the risk factor, to himself and to his opponent, to an unacceptable level.
So what now?
Firstly, the hand-wringers calling for new rules to take these sorts of physical clashes out of the game should chill out for a bit, and ponder whether this is really the arrival of a crisis point. It isn't. Clark was the unlucky victim of a freakish split-second accident that occurred entirely within the rules, the likes of which do happen from time to widely-spaced time, because it is a contact sport played at high speed by powerful men.
If it wasn't, or of it ceases to be, it wouldn't be as popular, or as unique, or as exciting to watch or as challenging to play, as it is and always has been. That is what is meant by the buzz phrase of the past week, "the fabric of the game," which should not be discarded or damaged lightly.
Yes, there are risks involved – but that's the case, to a greater or lesser extent, in all games that involve physicality, just as there are in most facets of life in general, and the men (and women) who play them know that when they sign up. In some cases, it's why they sign up – or why they become addicted to it.
The trick here is to balance that dynamic with the necessary and laudable campaign to combat concussion, and the associated concept of "duty of care." Both are crucially important to the future of the sport. That can only be done, I would suggest, by philosophically separating the accidental and the unavoidable from the deliberate and the careless. That hasn't always been as easily done than said, but at least the tribunal has sharpened the focus now.
What the second category looks like has been obvious for a good while but now we have a better handle on what defines the first one. For that reason, there is less need to arrive at knee-jerk responses, more time to consider the ramifications.
If it needs a new rule to deal with this, — which is doubtful — so be it. But it will need to be very carefully drafted indeed. You wouldn't envy the pen-pusher tasked with it avoiding unintended consequences..

THE late, great Wally Grout, who was Australia's popular and very able Test wicketkeeper way back when I started taking notice of cricket as a pre-teen kid, had a succinct piece of advice for all and sundry: "Never give a sucker an even break." What he mainly meant was that if you make it to where you want to be – in his case, under a baggy green cap – don't ever give up your spot to anybody, even temporarily, because there will be no guarantees you'll ever get it back.
Maybe old stumpers think alike, because I heard Adam Gilchrist say much the same thing – in more erudite language than the gnarled old Queenslander used to employ – this week when it emerged that seven players had requested not to be considered for selection for the upcoming white-ball tours of the West Indies and Bangladesh.
"They are taking a risk," Gilchrist said, referencing the T20 World Cup that is scheduled to be played in India in October and November.
David Warner, Glenn Maxwell, Jhye Richardson, Kane Richardson, Daniel Sams, Pat Cummins and Marcus Stoinis have all pulled out, citing the need for family time and because of quarantine fatigue, while Steve Smith is injured.
Warner, Maxwell, Cummins and Smith are automatic selections no matter what, you would think, but the other four will be watching nervously as their replacements – identified by chief selector Trevor Hohns as "very real prospects" for the World Cup – jockey for position. Hohns, too, has been clear about the risk factor.
The reasons for the absenteeism are legitimate and will surely be regarded sympathetically – unless, of course, any of them elect to use the time-off to return to the Indian Premier League as it completes its covid-interrupted season in the United Arab Emirates. That would be asking for trouble.

I HAVEN'T changed my mind since penning these few words in this space last month: "I am no fan of footballers kidding themselves that they are the real deal in the ring, and after watching (Paul) Gallen and former AFL heavy Barry Hall put on a forgettable brawl in Melbourne a year or so ago I decided it was one genre I could do without forevermore. Plus, I still have uncomfortable memories of watching from ringside as Richmond footballer Shane Tuck was carried out on a stretcher and taken to hospital early in his short ring career, found later to have severe brain damage after committing suicide."
So I didn't shell out any $$$ to watch Gallen's ambitious attempt to claim the Australian heavyweight championship from a genuinely formidable young boxer, Justis Huni this week. The result was a foregone conclusion, IMO, but I was wrong in one respect – I figured the former rugby league star would struggle to get halfway through the 10 rounds, but he made it through to the 10th and last before the referee mercifully called it off.
Gallen was outclassed in technique and talent but not in courage as he soaked up enormous punishment in every round, thoroughly earning his reputed $1.1m payday. He deserves to be fully acknowledged, even applauded, for that – but it doesn't change the reality that old footballers, even those who know what they're doing up to a point, are not doing the caper any favours.
As for Huni, not for the first time he looked well short of the finishing power he will need if he makes it onto the world stage – the fully professional one, that is. His next assignment is the Olympics, where he will need only to bang away for three two-minute rounds a few times to bring home Australia's first boxing gold medal. He looks well capable of that, although with emerging pros now allowed to compete who knows what may be lurking in wait?

ARE we witnessing the beginning of the end of the long domination of men's tennis by the big three, Roger Federer, Rafael Nadal and Novak Djokovic – leaving Djokovic to ascend to the top of the mountain alone and unchallenged?
The events of the last few days might suggest as much. The Serbian superstar continued his relentless progress by winning the French Open, Nadal failed to win the tournament he has virtually owned for well over a decade and then pulled out of Wimbledon and the Olympics, while Federer showed his age – nearly 40 – by being taken down by a young challenger in a grasscourt event he has also "owned."
Neither Nadal nor Federer has uttered the dreaded R-word – retirement – but there must now be serious question marks over their remaining longevity.
Now one major title behind his two arch rivals, Djokocvic looks to be every chance of becoming statistically the greatest as soon as September if he succeeds at both Wimbledon and US Open, completing the almost mythical calendar Grand Slam.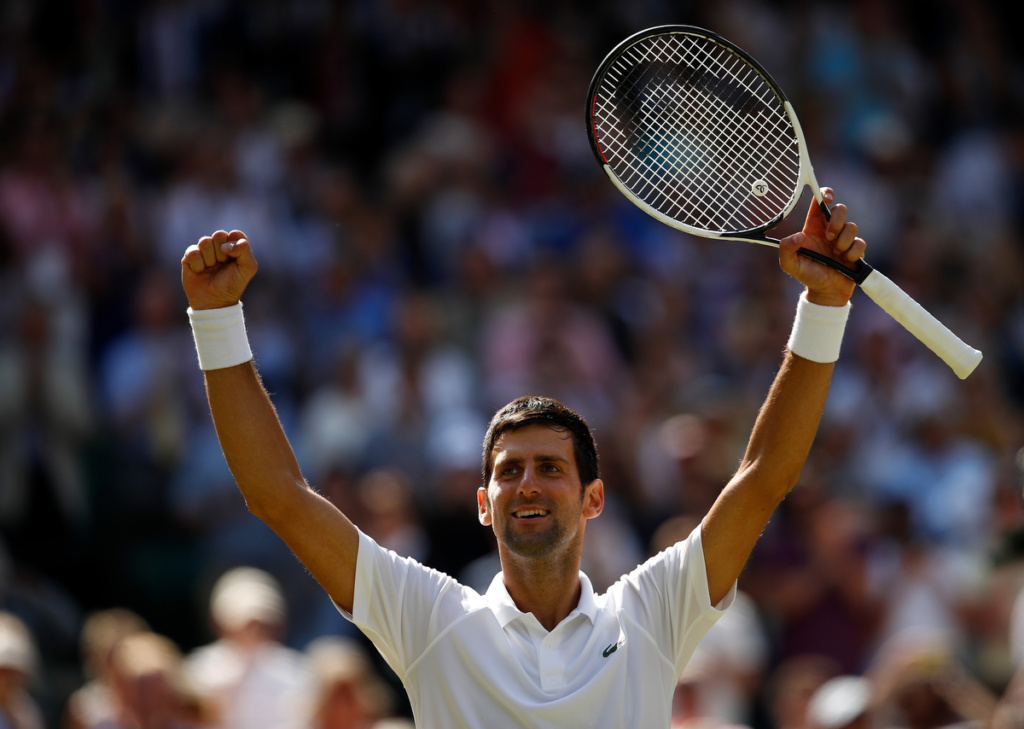 His come-from-behind five-set win over Stefanos Tsitsipas in the French final was his seventh Grand Slam triumph from 13 tournaments in the last three and half years, which makes 19 in all (plus 10 as runner-up). So he is clearly the best of the best at this point in time.
Once he's in front, which is inevitable sooner or later, he'll never be caught, at least not for the foreseeable future.
It is a pity that such a feat seems destined to be met with so much negativity about his persona, which I believe to be not entirely unjustified but certainly well and truly overblown.
I heard my old colleague Robert Craddock pontificating on radio the other day that he would take a sickie the day it happens because he won't be able to bring himself to say it out loud – Djokovic is the greatest.
Why not? One reason he offered was that he regarded Federer as a man and Djokovic as a machine. Well, yes, we all enjoy watching and listening to Federer more, and personally I probably like Nadal even more. But that's not what counts in this debate. As they say, look at the scoreboard.
Up there, it says Djokovic has beaten both of the others more often than they have beaten him, and the Grand Slam numbers will eventually form the exclamation mark on that stat.
It's going to be the only real story on the agenda at Wimbledon, where Djokovic will be going for three in a row (it wasn't played last year) and it would be a brave punter to bet against him.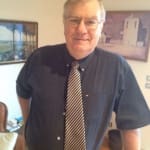 Author:
Ron Reed
RON REED has spent more than 50 years as a sportswriter or sports editor, mainly at The Herald and Herald Sun. He has covered just about every sport at local, national and international level, including multiple assignments at the Olympic and Commonwealth games, cricket tours, the Tour de France, America's Cup yachting, tennis and golf majors and world title fights.
Comments
comments
0 comments