---
Reading Time:
4
minutes
TO some, he was a cartoon character, to others he was a valuable asset to a struggling footy club – RON REED remembers Geoffrey Edelsten:
WITHIN a couple of hours of learning about Geoffrey Edelsten's death, I found myself watching Buddy Franklin threatening to put in a big one against his old team, Hawthorn. It struck me as apt.
Franklin is a throwback to the Edelsten era with the Swans – a no-expense-spared acquisition, a glamourous presence and a Sydney-centric attention magnet. A prolific goalkicker too – just like Warwick Capper, only with a great deal more all-round class.
But no, Buddy wasn't paying tribute. He was born in 1987, at roughly the end of the flamboyant doctor's brief reign as the owner of the Swans, so it is highly unlikely they ever crossed paths in any shape or form. But the recruiting coup that took him to Sydney would have been right up Edelsten's alley, in the way that he acquired such stars of the day as Greg Williams, Gerard Healy, Merv Neagle, Jim Edmond and Bernard Toohey and coach Tom Hafey, failing in monster bids for Simon Madden and his coach at Essendon, Kevin Sheedy.
He also made sure that Capper, who was already a Swan, stayed on board, reputedly making him the highest-paid player in the League while spending almost double the official salary cap of $1.2m on his elite cattle.
Edelsten spent a reported $6m – which may or may not have been all his own money — to become the first private owner of a VFL club in 1985 and while some reports say he sold out at a loss of $20m in 1988, he was officially chairman only in 1985 and part of 1986, about a year all-up.
Footy had never seen anything like him, never has again, and never will.
It worked, too – up to a point. Having finished 11th, 10th and 10th in a 12-team competition before this whirlwind hit town, the Swans made the Final Five in 86 and 87 but failed to win any of their finals, even with Capper kicking 92 and 102 goals.
Embed from Getty Images
Capper then departed for the fledgling Brisbane Bears, who were financed by another colourful entrepreneur in Christopher Skase, in cahoots with actor Paul Cronin. Like Edelsten, Skase wasn't around long, at least not in that role.
In both cases, the hard part was providing these expansion clubs with an identity in cities obsessed with rugby league, and Edelsten's arrival achieved that. As Brownlow medallist and former captain Barry Round recalls: "He really put us on the map and created some important awareness with the Sydney people."We were only getting our best players and goalkickers in one of the back pages of the Sydney Morning Herald, but with his flamboyant style, he really turned it around for the club.
"Things obviously went pretty pear-shaped at the end of his ownership, but he certainly played his part in the history of the Swans."
In many respects, and some opinions, he was a cartoon character all his life.
But there was certainly no ignoring him. With his access to vast wealth, string of medical practices on a lavish scale never seen before, a stunning wife half his age, a garage full of exotic cars, a helicopter with which to make spectacular entrances, brightly-coloured clothing, a penchant for spectacular parties and a cultivated air of mystery, the Sydney media couldn't get enough of him – and vice versa.
It was no different in Melbourne. I was in charge of the sports pages of the now-defunct evening daily The Herald at the time, and he was on the news agenda almost on a daily basis – if not up the back of the paper, then in the news pages and the gossip columns.
To say the least, it wasn't difficult to get him on the phone for a chat – getting him off it was sometimes a different matter.
In person – at least the few times I met him — he was difficult to dislike, even though you had to wonder how much of what he was saying and doing was real and how long it would last.
His players liked him, too. Well, they would, wouldn't they, given what he was paying them. But they probably enjoyed his style too, and the off-field perks of being in his hedonistic orbit.
"People had an opinion of him, but he was a lot different than the actual opinion," Greg Williams said. "He was a great guy with a great heart, and he loved the Swans even though he barracked for Carlton. He loved football, and he couldn't have looked after me any better than he did.
"I loved Dr Edelsten. All the blokes who played for the Swans, I'm sure there's great memories there."
Another side eventually emerged, of course. He did a year behind bars for hiring a hit-man to settle an argument, was deregistered as a doctor and declared bankrupt, although that didn't seem to diminish his lavish lifestyle or his spectacular love life. "He was a colourful character, but a crook," Derryn Hinch said. To some, he was a medical gangster and rip-off merchant.
Be that as it may, it would be churlish to regard it as anything other than sad that such a larger-than-life identity died alone, reportedly as a recluse who had little to do with other people in the last few of his 78 years. At least he packed a lot into the rest.
The Swans took the field on Friday night without marking his death by wearing the customary black armbands. Maybe that was only because of short notice and will be rectified when next they take the field – or maybe not. Carlton might do the same because that was really the club close to his heart all his life and his extensive financial support earned him life membership in 2012.
Given the very diverse elements of his reputation, it will be interesting to see how the AFL and the wider footy family officially respond. But there is no denying he made a memorable and probably positive contribution.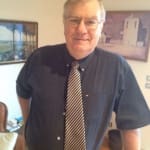 Author:
Ron Reed
RON REED has spent more than 50 years as a sportswriter or sports editor, mainly at The Herald and Herald Sun. He has covered just about every sport at local, national and international level, including multiple assignments at the Olympic and Commonwealth games, cricket tours, the Tour de France, America's Cup yachting, tennis and golf majors and world title fights.
Comments
comments
0 comments