---
Reading Time:
7
minutes
SEVEN DAYS IN SPORT: AFTER-match press conferences might not always be comfortable for the Naomi Osakas of the world but they exist for good reasons, writes RON REED:
WELL, that escalated quickly, as they say. Tennis star Naomi Osaka's decision to boycott media conferences at the French Open quickly became a major world-wide controversy when she won her first match, promptly carried out the threat, was fined and warned that if she kept doing it much more severe consequences would follow, and then pulled out of the tournament because it had all got wildly out of control.
It has divided the sports world down the middle, a thin line separating those who believe she should not be forced to do anything with which she is uncomfortable especially if it affects her mental health, and those who insist that if you're earning $50m a year from the sport you are duty-bound to abide by the promotional obligations that are in place for a very good reason,.
A secondary debate has raged over whether post-match media conferences – in all sports, not just tennis – any longer serve any useful purpose, other than to prop up journalists who are incapable of putting together a few hundred words of informative observation without having to rely on strings of quotes from the participants.
Self-evidently, none of these arguments are straightforward which is why they are being so hotly debated.
Embed from Getty Images
In this space last week, I had limited sympathy for the Japanese superstar – while admitting from long experience that many of these sessions are futile and unproductive, I said that refusing to do her bit to promote the sport that is her cash cow puts her well out of order and she should be reminded that no athlete is bigger than the sport that makes them who they are.
Since then, it has become clearer that her mental state is more precarious than most – certainly me – realised, and that perhaps she should be cut a bit more slack. However, there has to be a limit to that.
Nobody is forcing her to play tennis, she is free to stop at any time. Which she just has, presumably only briefly, although that remains to be seen. But if she does want the money, the fame and the self-satisfaction that comes with doing it so successfully, then she does need to embrace it totally, just as every other player on the circuit has to. If she is to be given an exemption from one important rule, there is nothing to stop every third player from seeking a similar dispensation on the same grounds, spuriously or not. And that would potentially bring the whole tennis media eco-system to its knees.
Would that be such a bad thing?
IMO, yes.
For one thing, sponsors support the sport – in general, and the participants individually – because of the publicity it generates for them. Less media exposure would equate to reduced prizemoney, inferior infrastructure and less recognition, popularity and demand for a lucrative presence in the after-life beyond retirement.
Most players clearly understand this, and many are saying so, Rafael Nadal leading the charge. "We wouldn't be who we are without the media," he said.
They do embrace it, none more so than Australia's world No 1 Ash Barty whose classy performances in front of the microphone and in other interviews greatly enhance her popularity and tennis's image. Federer too, among plenty of others.
If the questions asked seem unfairly intrusive, demeaning or – as they often are – just too banal, boring or meaningless, nobody holds the players at gunpoint to make sure they answer. They are all, Osaka no exception, free to shrug them off and call for "next question." It happens sometimes and no fines follow.
The same applies to footy coaches, cricketers, you name it.
As for the suggestion that journalists shouldn't need quotes to make their copy interesting and informative, that they should be able to rely on their own observations, that is valid only up to a point, and a pretty narrow point at that.
Very often it is difficult, if not impossible, to know for certain what has actually happened, or been said, or intended, in a flurry of fast action on court, at the wicket or in the centre square that lasts for maybe a few seconds. Not even with multiple TV replays.
So you need to be able to seek an explanation from the participants, even if it doesn't mean that you'll necessarily get the truth, the whole truth and nothing but the truth.
Also, while it is true that many media conferences are a waste of time, so are plenty of matches, especially at the tennis. When Serena Williams thumps some triple-figure ranked newcomer one and one in 40 minutes, there's not usually much you can write about that and that alone.
But Williams is still a subject of interest and can usually be relied upon to provide the necessary elaboration, while the probably little-known loser might also have a back story worth hearing, or a perspective on what she has just endured, which if given oxygen will improve her status and popularity.
There are many such aspects to this debate but, in short, media conferences do continue to have a valuable role and should be protected. That said, perhaps there is a better way of doing it – and if tennis and every other sport, and the media itself, can come up with one as a result of the current bout of soul-searching then Osaka's tribulations might have been worthwhile.

COLLINGWOOD Football Club's internal war – now in full swing – has one thing going for it: it's a lot more entertaining than watching the team play. And for those of us lucky enough not to barrack for them, you can happily assure yourself that at least half of those involved will lose again. Ha!
Seriously though, it is about time football clubs that profess to be exactly that – "clubs," i.e. an association of members – gave those members a proper say in how they are run, and by whom. The fans do pay for that privilege but is rarely honoured in any of the AFL's 18 entities.
So if a full-blown election is to take place in Magpie-land – a shoot-out between the current board led by Mark Korda and an insurgency by Jeff Browne and his cohort – it's hard to see why that is so undesirable for anybody but the incumbents.
Korda and company's stubborn refusal to concede any ground when they know a valid election petition is circulating and a credible opposition is waiting to pounce is just whistling in the dark. Perhaps they should keep in mind the other dictionary definition of the word club: A heavy stick used as a weapon.
The poor shape the club is in on the field and the disunity off it might not necessarily mean that major change is imminent but, as they say, that would be the way to bet, I reckon.

AFTER a year of dithering, Cricket Australia has finally settled on a permanent Chief Executive, appointing the interim man Nick Hockley – as was exclusively foreshadowed in this space well before the mainstream media caught up with it.
What took them so long, given that Hockley overcame plenty of hurdles to deliver a busy program last summer? Well, they chose to conduct a world-wide search for the best man, no doubt at vast expense to the management – only to discover him sitting in the front office. After devoting so much time and money to it, they'd want to be confident that he is, indeed, the right man.
But it is fair to say that while the cricket family has officially greeted the appointment with a one-in, all-in show of solidarity and warmth, that confidence is far from unanimous in certain quarters.
Whether that becomes a problem remains to be seen, but either way the new(ish) man is in for a torrid time, given the ongoing ructions with broadcaster Channel 7, chairman Earl Eddings fighting to keep his job in the face of opposition from two states, national coach Justin Langer's uneasy status in the dressing room, a looming need to identify a new Test captain and a huge Ashes summer coming up.

TRACK athlete Rick Mitchell, who died last weekend of prostate cancer, was best-known for winning silver in the 400m at the Moscow Olympics in 1980, so he was high on my "must watch" list when I attended my first Olympics as a reporter in Los Angeles four years later. I was hoping to see him go one better. Alas, he never got the chance to even try because of an administrative decision that allowed an inferior runner to take his place, much to Mitchell's chagrin – and my own bemusement.
I thought at the time it was a cock-up but that might be unfair with the wisdom of hindsight.
Mitchell had battled an achilles injury before arriving in LA and team management, unconvinced that he could get through four rounds plus three of the relay, controversially left him out of the individual race, naming instead another veteran Bruce Frayne, a young Darren Clarke and the little known Gary Minihan, the son of former St Kilda footballer "Snowy" Minihan. They arrived at this decision, without making it public, as soon as they entered the Olympic village.
But then in a warm-up meet in the town of Walnut, Mitchell returned a time of 46.44 seconds as against Minihan's much slower 47.01 – and only then did it emerge that entries had closed and there was no way Mitchell could be reinstated even though it was obvious he deserved the gig.
The management had to live with their call – and then watch Minihan predictably get run out in his heat, while Mitchell fumed in the grandstand. Frayne got to the quarter-final and Clarke to the final, where he ran brilliantly to finish fourth, 4/100th of a second from a medal.
After his initial disappointment cooled, Mitchell accepted his fate with good grace and went on to become a popular administrator himself and a successful businessman. He is still the last Australian male to win an Olympic medal on the track.
LA had one more frustration in store. He, Clarke, Frayne and Minihan ran 2.59.70 in the relay and finished fourth, becoming the first team in Olympic history to run sub-three minutes without getting a medal. His own run that day wasn't his best, so perhaps the selectors weren't all that far wrong in the first place. Vale to one of Australian track and field's most respected contributors.

WHEN I used to write about soccer in the public prints, I needed all the help I could get – and no-one was more willing to provide it, or better equipped to do so than master coach Ange Postecoglou. He is, by a stretch, the smartest man I have met in the Australian round ball game. So here's hoping the news that he is favourite for the coaching job at the leviathan Scottish club Celtic is on the money. Their many supporters might not know it but it will be a very – to use a Scottish expression – canny move.

CAN'T say I am particularly proud – but not ashamed either – to admit that I once king-hit an opponent on the footy field. Why? Because I was told to – by a bloke who himself was once suspended for eight weeks for his role in the dirtiest match ever played in the VFL. Who was he? Go to the popular footyalmanac.com.au website for the full story, the first of what is about to become a regular reminiscence on sport at the grass-roots and every level above that.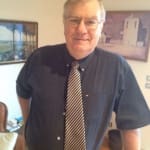 Author:
Ron Reed
RON REED has spent more than 50 years as a sportswriter or sports editor, mainly at The Herald and Herald Sun. He has covered just about every sport at local, national and international level, including multiple assignments at the Olympic and Commonwealth games, cricket tours, the Tour de France, America's Cup yachting, tennis and golf majors and world title fights.
Comments
comments
0 comments