---
Reading Time:
7
minutes
SEVEN DAYS IN SPORT: THE face of footy's indigenous round proves again that he is a man of understated class, writes his old mate RON REED:
THERE is never, of course, a good time to have a Covid lockdown disrupt a round of footy, or any other sport, or life in general. In fact, the dreaded virus's stubborn refusal to go away – or even to stop mutating into ever more threatening forms – is the most frustrating, annoying and dangerous thing that most of the population have lived through.
Yes, yes, I know … that's not exactly a news flash.
But this is arguably the most important weekend in the AFL's home and away calendar, the Sir Douglas Nicholls round—two rounds actually, this week and next — in which the contribution of indigenous footballers is not only celebrated but provided with impetus into the future.
Yes, the Anzac Day round is also intensely meaningful and is celebrated with probably even greater gusto. But not to diminish its status in the slightest, I would argue that it focuses on the past whereas the indigenous weekend not only does that too, but also shines a light on the road forward. The old wars are over, even Afghanistan, hopefully not to return any time soon, while the internal cultural conflicts still are a long way from resolution. Footy deserves applause for doing its bit to assist.
My point of reference in this every year is a relationship I formed more than 40 years ago with one of the pioneers of Aboriginal influence in what was then the VFL, Carlton star Syd Jackson. Yes, star. That term gets hugely overworked, but that's what he was over 136 highly skilful and watchable games and two premierships in the late sixties and early seventies when he was the only one of his ilk in the competition for a time. Those credentials underpin why he is the official face of the round this year.
It would be an indulgent exaggeration to suggest we are best mates but there has long been a mutual respect and easy companionship that I value highly, and it extends well beyond his status as an old footy player of note – far more to the point, I have always considered him to be a man of understated class.
That was confirmed during the week when he became probably the first guest ever to appear on the light-hearted footy TV show The Front Bar wearing a suit and tie. "Dapper" was one word for it, "dignified" another.
It might seem like a small thing but for a bloke who has always taken immense pride in who and what he is, and who and what he represents, it seemed to me to be a gesture worth noting.
Every time he speaks in public these days, Syd is asked about what it was like playing one-out, as it were, in the old days, and he always replies – as he did this time – that, yes, he was on the receiving end of plenty of racial abuse but all it ever did was make him go harder, kick another goal.
He also told, again, the story of how the Prime Minister of the time had to be prevailed upon to issue him a last-minute passport so he could travel overseas to play footy with the old Galahs exhibitionists. Inspecting it, he said poignantly, he felt like he had "suddenly become a human being."
I have listened to him say these things dozens of times, in public and in private, and have never detected any bitterness or anger. For over half a century he has been a valuable ambassador for his people. And an object of admiration. Long may he continue to be.

IT IS almost exactly a year – late last June – since Cricket Australia parted ways with its chief executive Kevin Roberts and installed Englishman Nick Hockley as his "interim" replacement. That's a long time to be searching for a permanent occupant of one of the best-paid and most prestigious roles in Australian sport, especially as the wider cricket family and the public have been entrusted with very little information about the process and the candidates. Surely it's about time it was sorted? Well, the dogs are barking that it has been, finally, and an announcement is imminent – but still the outcome is a closely guarded secret, although there are well-connected observers prepared to put their money on Hockley getting the nod. Internally, the decision is being awaited with intense interest, with a number  of well-paid staff said to be uncertain about their futures until they know who their boss will be. With two states, NSW and Queensland, making no secret of their push to dislodge the chairman of the board, Victorian Earl Eddings, a general air of unease among head office personnel, and a huge Ashes summer on the horizon, the new CEO is in for an interesting innings.

NOT that much of the general sporting public would have noticed or cared, a young Brisbane boxer named Justis Huni defended the Australian heavyweight title against an almost totally unknown African immigrant, Christian Tsoye, in Sydney this week.
So what? Well, he did it with such consummate ease as to lend credibility to the claim by his promoter Dan Lonergan that he is on the way to becoming "the best heavyweight Australia has produced in 120 years" – and, for good measure, our first Olympic boxing gold medallist in Tokyo in a couple of months.
A world-class Australian heavyweight, eh?
Hmmm, that IS interesting – for fight fans, anyway – because there has never really been one, not since a foundry worker named Bill Farman hit one Peter Jackson "hard between wind and water," as Wikipedia colourfully recalls, in Melbourne in July, 1884, to claim the first national championship for the big boys conducted under the Marquis of Queensberry rules.
It is, of course, far too early for Lonergan or anyone else to get too excited about Huni, who has had only four professional fights after an impressive amateur career, but there will be plenty prepared to hope that the big talk proves to be correct for once.
Why? Well, speaking as a lifelong fan of the late, great Muhammad Ali, and with a certain fascination with some of the formidable foes he fought, the heavyweights have usually been the true kings of boxing all over the world.
Except in Australia, for some reason. Getting on for 100 fighters have been the Australian heavyweight champion but only one has ever won a world title – and that was quickly stripped of all credibility, and has since been relegated to even more embarrassing humiliation.
Embed from Getty Images
Lucas "Big Daddy" Browne outpointed Uzbekistan's Rusian Chagaev for the WBA belt five years ago but was relieved of it when he failed a drug test taken before the fight. He has lost three of eight fights since, the latest when rugby league star Paul Gallen stopped him in the first round in April. Browne, 42 and clearly well past it, was so out of nick that expert observers urged him to walk away from the sport, but he is now listed to go again against unbeaten German Christian Thum in Dubai in July. Why, only he could say.
Gallen, meanwhile, is next cab off the rank for Huni, who considers him to be easy roadkill as a warm-up for the Games. That in itself is another strange element to this story. In the 30 years or so that I reported on Olympic boxing – which has long had a lurid reputation for rorts, as Jeff Fenech will certainly attest – it was only for amateurs, but since Rio 2016 you are now allowed to have 10 pro fights, which is highly controversial within both forms of the sport. The medals will still be decided over three three-minute rounds.
Huni, 22, who is Australian-born from a diverse Dutch, Swedish, Tongan and Samoan heritage, gave up rugby league at the age of eight to devote himself to boxing, and is clearly a formidable talent.
He won the national title at his professional debut, knocking out Faige Opelie, followed by two more TKOs. Melbourne-based Tsoye, who is from Cameroon but stayed in Australia after competing at the Gold Coast Commonwealth Games three years ago, took him the full 10 rounds in a tough and courageous performance but was thoroughly outclassed, to the point that the commentators suggested it was becoming a glorified sparring session towards the end.
Gallen may or may not be a more difficult proposition. I am no fan of footballers kidding themselves that they are the real deal in the ring, and after watching Gallen and former AFL heavy Barry Hall put on a forgettable brawl in Melbourne a year or so ago I decided it was one genre I could do without forevermore. Plus, I still have uncomfortable memories of watching from ringside as Richmond footballer Shane Tuck was carried out on a stretcher and taken to hospital early in his short ring career, found later to have severe brain damage after committing suicide.
Anthony Mundine was an obvious exception to the footballer/fighter rule, as was Footscray VFL star Ambrose Palmer, an Australian title-holder more than 80 years ago. Mundine's father Tony was one a few genuinely big names to have held the heavyweight title, but he was really a middleweight, as were Les Darcy and Dave Sands.
In one context or another, Huni doesn't have much to beat. However, for what it's worth, here's hoping he proves capable of living up to the premature hype, and, along with Tim Tszyu, provides Australian boxing with something to get genuinely excited about not too far down the track.

HAVING sat through hundreds if not thousands of obligatory media conferences before and after matches by players, coaches and various functionaries over several decades of sportswriting, I am not entirely without sympathy for Naomi Osaka, now the world's best female tennis player, when she says she is not going to take part in them any more, at least not at the French Open over the coming fortnight.
Yes, a lot of boring, repetitive, insensitive, inane and sometimes just plain silly questions do get asked, often by reporters simply with no real agenda other than to have their own voices heard and noticed. But so what? In my experience, sometimes the weirder the question, the more interesting the answer.
Embed from Getty Images
In any case, these sessions – the fifth quarter, as footy coach David Parkin used to refer to them — have a legitimate, indeed vital, role in all professional sport, which is to provide the people who matter the most in the eco-system, the fans, with information, insight and entertainment that is not available to them in any other way with the possible exception these days of social media. But having professional, knowledgeable journalists doing the asking on mainstream platforms is surely preferable to leaving it to the vagaries of Twitter and the like, which is probably where Osaka is heading.
She makes $50m a year from tennis, one way and another, so refusing to do her bit to promote it would be well out of order. If she doesn't like the questions, she is not obliged to answer them, but she ought to be reminded that rules are there for a reason and that no athlete is bigger than the sport that makes them who they are.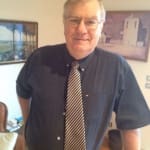 Author:
Ron Reed
RON REED has spent more than 50 years as a sportswriter or sports editor, mainly at The Herald and Herald Sun. He has covered just about every sport at local, national and international level, including multiple assignments at the Olympic and Commonwealth games, cricket tours, the Tour de France, America's Cup yachting, tennis and golf majors and world title fights.
Comments
comments
0 comments