---
Reading Time:
6
minutes
BASKETBALLER Liz Cambage is definitely entitled to her opinion needs to protest a tad more politely, writes Ron Reed:
ON THE basketball court, Liz Cambage is a classy presence, due  to her abundant talent and formidable physique. She will be the first player selected by the national team, the Opals, for the upcoming Olympics, in which they will be a serious gold medal threat – so it's just as well she has made herself available.
But seriously … did anybody imagine for a moment that she would carry out her vague threat of a boycott, as a response to the Australian Olympic Committee "whitewashing" —her word – a couple of promotional photographs by not including any people of colour?
From where most observers sit, the hoops is the biggest thing in her life, it defines who and what she is. Perhaps she might disagree with that, but spitting the dummy – for whatever reason – and pulling out of something as important in Australian culture as the Olympics was never going to do much to enhance her image, popularity or respect. And she knows it.
It was just noise. And she makes a lot of that.
Yes, she is perfectly entitled to her strident views on racial inequality and discrimination and with few if any exceptions people in her orbit – specifically, her team-mates in Australia, America and elsewhere – understand and respect that.
But she needs to be careful she isn't guilty of the same sins herself. When one of her old coaches, Tom Maher, had a crack back at her Olympic rant, calling it inappropriate and without much substance, she fired back: "I don't care for the opinion of a white man about race issues. Never have. Never will."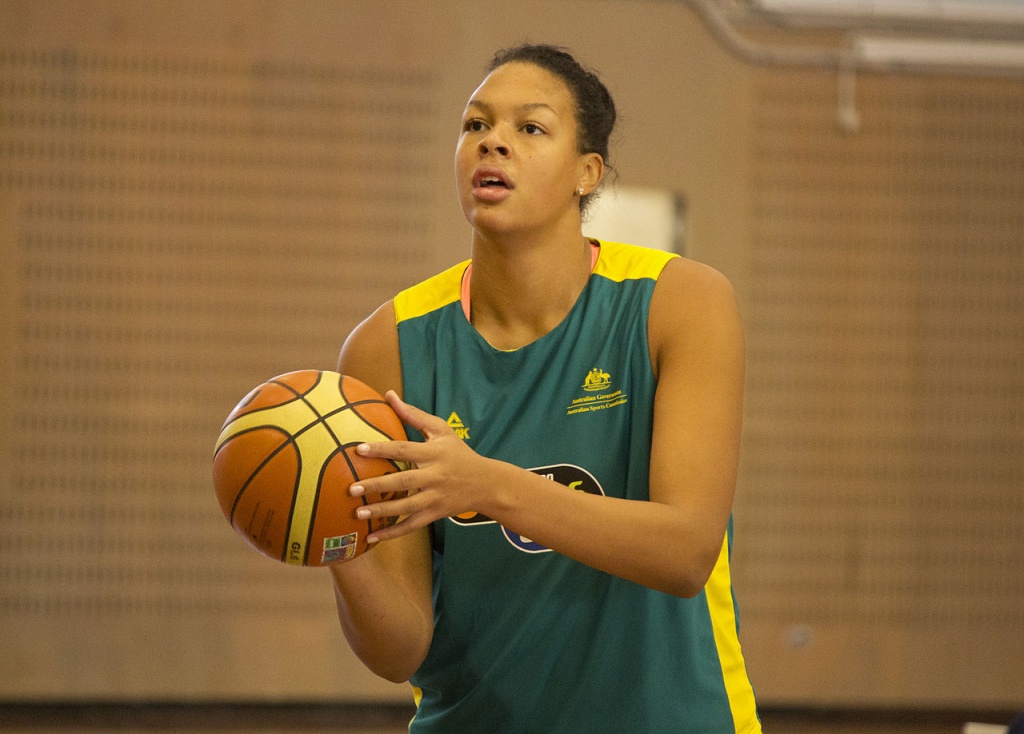 Imagine if Maher – who, incidentally, is a highly accomplished and admired figure in Australian basketball, especially as a coach of women – had said he didn't care for the opinion of a black woman on issues of race, or anything else. How much flak would he have attracted for that?
Racism reaches out in more than direction and doesn't need to be attacked with such blunt force and so little subtlety as Cambage chooses to employ, with her aggressive, look-at-me and faintly childish style.
Maybe Cambage would do well to tune into the work of tennis champion Ash Barty, who has indigenous heritage but wouldn't dream of weaponizing it, or someone from her own sport, Patty Mills, a point eloquently made on the Herald Sun website by sportswriter Matt Logue.
"Perhaps Cambage should take a page out of fellow indigenous player Patty Mills' book when it comes to handling issues of concern," Logue wrote.
Mills, a star with the men's national team, the Boomers, and with San Antonio Spurs in the American NBA, "is always considered classy, yet he still pushes his opinion in a passionate manner that achieves results, and change," Logue added.
"Cambage's messages via her personal Instagram account are fullof profanities, threats and bum twerks. It's unnecessary and ultimately takes away from the original push for racial equality.
"Cambage makes strong points about the need for greater inclusion for all athletes, but her execution has let her down. It's great to see athletes expressing their opinion, especially on important issues like racism and equality, but as Mills has shown, the message can become even stronger if it is raised in a respectful manner."
Hear, hear!
The rebukes also came from other prominent athletes, basketballer Andrew Bogut calling her outburst "poor form" and "ridiculous" and suggesting she was more interested in protecting a rival sponsor who looks after her than making a point about discrimination, and former tennis star Todd Woodbridge calling it "poor form" and disrespectful to the athletes in the photo shoot in question.
But they're just a couple more middle-aged white men so what would they know! Ditto this column.
All that said, she has undoubtedly been an asset to Australian sport and deserves plenty of applause for what she has been able to achieve on behalf of herself, her sport and her country. Hopefully, there is more to come in Tokyo.

IT MIGHT not have been only cricketers who listened with interest as former Test captain Steve Waugh made some pertinent points about how much has changed since he first broke into the Test side in 1985. That was the year before Bob Simpson became the first full-time travelling coach.
Back then, Waugh said, the team was usually supported by just two men, the manager and a physiotherapist. When he accepted an offer to become a mentor to the players and a de facto assistant to head coach Justin Langer in England two years ago, he was bemused to find himself the 18th touring staff member – for a team of only 17 players.
Speaking on Fox Sport's excellent new TV podcast The Road to the Ashes, Waugh made little effort to hide his disdain for "too many people making sure every box was ticked." From the drought-breaking triumph in 1989 through to 2003 when he helped beat England in eight straight series, the trick was to not over-analyse, keep it simple, and not have too many meetings, he said.
So, how many cooks are needed to boil, not spoil, the broth in any elite sports organisation?
This is currently a major talking point in the AFL, with several prominent figures, especially coaches, complaining that the heavy staff cuts forced upon the clubs because of the covid financial calamity last year have led to people being over-worked and underpaid with a negative impact on teams.
From where most of us sit, it doesn't seem to have affected the quality of the footy, which has been the best it's been for years – which may be why the League administration seems to be in no hurry to allow clubs to return to the big-spending days of yore.
Like the AFL, Cricket Australia shed a lot of people last year, a redundancy list of about 40 including batting coach Graeme Hick, so it will be interesting to see how much support Langer is allowed to tow around with him come the Ashes.

ANOTHER uncomfortable moment has materialised for the Tokyo Olympic organisers with tennis star Naomi Osaka expressing misgivings about risking the covid virus by attending. She is not, of course, just any old athlete in this context, she is Japanese and, even though she lives in America, is a local hero and certain to be promoted as the face of the games.
It is not difficult to imagine how much pressure will be applied to convince her to keep this date. Her absence would be a public relations disaster.
In another sense, though, how much does it really matter?
Embed from Getty Images
She is far from the only tennis bigwig considering their options, with Serena Williams, Rafael Nadal and Roger Federer, among others, all declining to guarantee their presence.
It's a much easier call for them than it is for runners, swimmers, cyclists, gymnasts and rowers, for whom the Olympics is the pinnacle – the most prestigious event they ever get the chance to participate in. That has never been the case for tennis players – or golfers – and never will be, as long as the four major tournaments exist. So if the entire sport pulled out it probably wouldn't be greatly missed.

IT WILL be interesting to see what impact the AFLW will make by shifting its season forward to December to avoid a clash, come finals time, with the arrival of the blokes' season. Hopefully it might arrest what must be a worrying decline in attendances over the past two years, which the media appears to be either ignoring or unaware of and the powers that be at the AFL seem unwilling to talk about. But given they'll be up against the Big Bash and the tennis Open, that will be no sure thing.

POCKET rocket – a cliché he has lived with all his competitive life because of his small but incredibly powerful physique – Caleb Ewan has underscored his status as one of Australia's most outstanding international sports stars by winning stage five of the Giro d'Italia, the first of cycling's three Grand Tours. At 26, Ewan is probably this country's No 1 rider now, not only because he is a regular winner in Europe but because his fearless, dynamic sprinting at the end of big races is so watchable, just as his predecessor – and mentor – Robbie McEwen was a decade or more ago. He is also becoming very wealthy, although an internet claim that he is worth $45 million might be a touch ambitious. This was Ewan's fourth Giro success to go with five at the Tour de France and one at the Spanish Vuelta, and he has promised there is more to come for his Belgium team Lotto-Soudal, who poached him from the Australian outfit GreenEDGE (Bike Exchange) three years ago.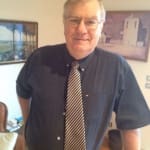 Author:
Ron Reed
RON REED has spent more than 50 years as a sportswriter or sports editor, mainly at The Herald and Herald Sun. He has covered just about every sport at local, national and international level, including multiple assignments at the Olympic and Commonwealth games, cricket tours, the Tour de France, America's Cup yachting, tennis and golf majors and world title fights.
Comments
comments
0 comments