---
Reading Time:
6
minutes
SEVEN DAYS IN SPORT: A win for the ages has added another local hero to the folklore of the Grand Annual Steeplechase, writes RON REED:
EMOTION is a vital element of all sport, horse racing no exception. Sometimes, though, in the sport of kings it sometimes gets trumped by the folding stuff, given how driven it is by betting, prizemoney, breeding fees and so on. But that's never been the case with one of the Australian turf's most historic events, the Grand Annual Steeplechase which is the centrepiece of the Warrnambool Racing Club's famous three day carnival in the first week of May.
This controversial and spectacular event – loved with a passion by its many supporters and denigrated by others who consider it to be tantamount to animal cruelty – is nearly always guaranteed to generate excitement, agitation and sentiment, while the $$$ signs, if not entirely irrelevant, take a back seat.
This year's edition was no different, one of the more captivating triumphs for the jumps race set but not without some more grist for the mill of the protesters who descend on the handsome seaside town each year to demand an end to a form of the sport that was only narrowly saved from extinction a few years ago when horses were dying in it too often.
Warrnambool is always under intense scrutiny and that wasn't about to change with greatly improved safety measures unable to prevent at least one fatality in each of the past five May carnivals, and with racehorse welfare in general back in the headlines recently as Racing Victoria implemented new protocols to protect participants in the top end of the industry, the Melbourne Cup and the rest of the Spring Carnival.
While the Grand Annual itself was incident-free, the 'Bool was, sadly, unable to keep a totally clean sheet with an old-timer named Fulmineus suffering fatal injuries during a minor steeplechase on the middle day.
Fulmineus was an ll-year-old gelding racing for the 60th time for only one career win on the flat and none in 16 jumps assignments and was $125 in the betting after finishing stone motherless last at his previous two outings, so you have to wonder what he was doing going around again in the first place.
Still, that that doesn't mean his demise wasn't another bad look.
Much more happily, the ledger was well and truly balanced by two other ageing veterans who produced a superb contest, Gold Medals edging out Zed Em by a length in what was their fourth successive duel in the great race. For one previous win each.
Gold Medals is 11 and was having his 82nd start, 18 over jumps, while Zed Em is 10 and was racing for the 55th time, 24 over jumps. They are two classic examples of the reason jumps racing survives, old-timers who love what they do, are still capable of doing it courageously, competently and safely, and – not least — entertainingly.
They are both great advertisements for jumps racing, and it is no slight on Zed Em, a New Zealander trained at Plumpton by Patrick Payne, to suggest that his arch rival would also win clearly if the race was a popularity contest.
Gold Medals epitomises the term "local hero." Prepared on the course by local trainer Symon Wilde, he has been racing there since his 2-y-o days in 2012, and has now won four major jumps events in front of his many fans.
The big crowd was already in an upbeat mood simply because they were there, and not sitting at home during a covid lockout as they were last year, but they erupted into spontaneous applause as the two warriors slugged it out over the final 200m of the 5500m, 33-obstacle marathon, as if they were aware that there was much more at stake than the lion's share of the $350,000 prizemoney. There was a place in Warrnambool folklore.
Emotion? It was there by the bucketful. It brought Wilde to tears as he was interviewed on TV, and jockey Clayton Douglas wasn't far from it either, as he was embraced by his fiancée Jamie Kah, herself currently far and away the most successful jockey in Victoria if not Australia.
One thing you can always bank on at the Warrnambool Carnival – to which I have been an enthusiastic attendee for more than 50 years, although unable to get there this time, sadly – is that while it has had its share of melancholy moments, you are never far from another uplifting instalment of one of the richest histories in Australian sport. This was another one.
Long may it stay that way.

FORMER Test batsman Michael Slater is copping plenty of heat, probably rightly, for his "blood on your hands" outburst at the Prime Minister over the legislation preventing him and others involved in the IPL from re-entering Australia for another week or so.
Slats has never been afraid to say what he thinks, as I discovered during a tour of Pakistan in 1998, the last one ever undertaken by Australia.
During a Test in Karachi he batted in difficult conditions all day for 90-odd before getting himself stumped attempting an up-country slog, for which I gave him a fearful bake in the papers for which I was writing.
I was as guilty of over playing my hand as he was, but I was still surprised – to put it mildly – when he stormed into the Press Box just before play resumed the next morning, in his playing gear, and gave me both barrels, much to the amusement of every other scribe in the vicinity. I've never heard of it happening before or since.
I offered a grovelling but sincere apology that night which he graciously accepted and we have got on smoothly ever since. I doubt, however, that Scott Morrison can expect a similar backflip from him.

AS suggested in this space a week ago, the Indian Premier League cricket tournament was always going to find it difficult – operationally and morally – to persevere in the face of the covid calamity that has swamped the country. Now, it's been abandoned at a cost – according to cricket board president Sourav Ganguly – of about $350m. No wonder they were keen to carry on with business as usual.
It must be more food for thought for the International Olympic Committee and the Japanese Government as the Tokyo Games countdown gathers pace, with some sceptics still tipping that they will not get across the line.
They are determined to do so – and almost certainly will now.
At least that's the view from vastly experienced Japanese journalist Roy Tomizawa, a colleague with whom I keep in touch and who is currently on the ground in Tokyo.
He writes: "Here's an update. Tokyo and other parts of Japan are still in a State of Emergency, which on the whole means we are all on voluntary lockdown. We are able to go out with masks on but department stores, movie theatres and bowling alleys are closed, while restaurants cannot sell alcohol and must stop operations by 8pm. The weather is beautiful and we can still go out and lead relatively normal lives."
Hmmm … relatively normal maybe, but not muh fun.
Tomizawa says he stands by an article he wrote at the end of January, stating that the Olympics and Paralympics will "likely take place, especially now that test events are taking place without covid dramas interrupting.

TAYLA Harris is the best-known identity, by far, in the Carlton AFLW team, but as was pointed out the other day she didn't finish in the first 15 in the best and fairest in a team that didn't make the finals. So why does she think she can command $150,000 for next season, which is way over the odds for almost everyone in that competition?
According to Eddie McGuire, she believes she can soon win a world title in her other sport, boxing, and that this would multiply the value of her profile and image many times over, to the benefit of footy in general.
Embed from Getty Images
Tell her she's dreaming. Female boxing has never been able to get any significant traction in this part of the world. When I was covering the sweet science for the public prints a few years back now, I was happy to assist with exposure for a few girls who were making minor ripples, but it attracted very little interest. I struggle to remember their names now. It's one sport the distaff sports revolution has found hard to penetrate and I very much doubt Harris is going to single-handedly change that, no matter what she wins.

JUST saying … Carlton have had some gun midfielders over the roller-coaster journey from the early eighties on: none better than Greg Williams and later, in an ordinary side, Chris Judd. They were both products of other clubs who turned them into champions (in Williams' case, only after the Blues rejected him as a teenager because they thought he wasn't up to it!). Now they've caught and killed one of their own, and Sam Walsh was that impressive in the good win against Essendon, and has been so consistent since his arrival last year, that he might well become just as big a star. It's a big call given Williams and Judd both won two Brownlows but the potential is unlimited.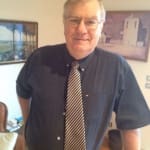 Author:
Ron Reed
RON REED has spent more than 50 years as a sportswriter or sports editor, mainly at The Herald and Herald Sun. He has covered just about every sport at local, national and international level, including multiple assignments at the Olympic and Commonwealth games, cricket tours, the Tour de France, America's Cup yachting, tennis and golf majors and world title fights.
Comments
comments
0 comments