---
Reading Time:
6
minutes
SEVEN DAYS IN SPORT: Swimming's back in the news – it must be nearly games time, writes RON REED:
SWIMMING is one of those sports that most people never really tune into from one year to the next unless there's an Olympic or Commonwealth Games on the agenda, and then its not to be missed because that's where the medals are – dozens of them. And Australia wins plenty of them, usually more than anyone except the United States.
So when it re-appears in the media, it's usually a sure sign that a big Games or a world championship is hoving into sight. That happened this week – just before the 100-days-to-go milestone clicked over for the troubled Tokyo showpiece – but with a difference, in that it wasn't the athletes in the spotlight but the administrators.
The Newscorp papers got stuck into the international governing body, FINA, claiming it was a hotbed of corruption, with a bunch of octogenarian functionaries – many from countries with no discernible clout when it comes to actually competing in the pool – personally pocketing millions of dollars from broadcast rights, sponsorships and other revenue streams that should rightfully be used to help the swimmers themselves earn a living from their talents and dedication.
Sigh. This has long been a depressingly familiar tale across a range of the smaller sports that live outside the mainstream except when it comes to the five-ringed circus and its off-shoots, although one by one they have cleaned up their act.
Not this one, it seems.
Even though it is Australia's No 1 Olympic sport, by far, the administration in this country has had a chequered history too, dating back to the disgraceful treatment meted out to triple gold medallist Dawn Fraser, who was hounded out of the sport over a few inconsequential behavioural issues back in the sixties.
After another upheaval at the London Olympics only nine years ago, Swimming Australia does seem to have its act together again in time to make a major impact in Tokyo. We shall see.
Mostly, Australia has a proud history in this context. Since Freddy Lane got the ball rolling with gold in the 200m and the obstacle race over the same distance in Paris in 1900, 308 men and 357 women have won exactly 200 medals, 62 gold, 70 silver and 68 bronze. This is a hefty percentage of the all-sports tally (summer Games only) of 512, of which 150 have been gold, 170 silver and 192 bronze.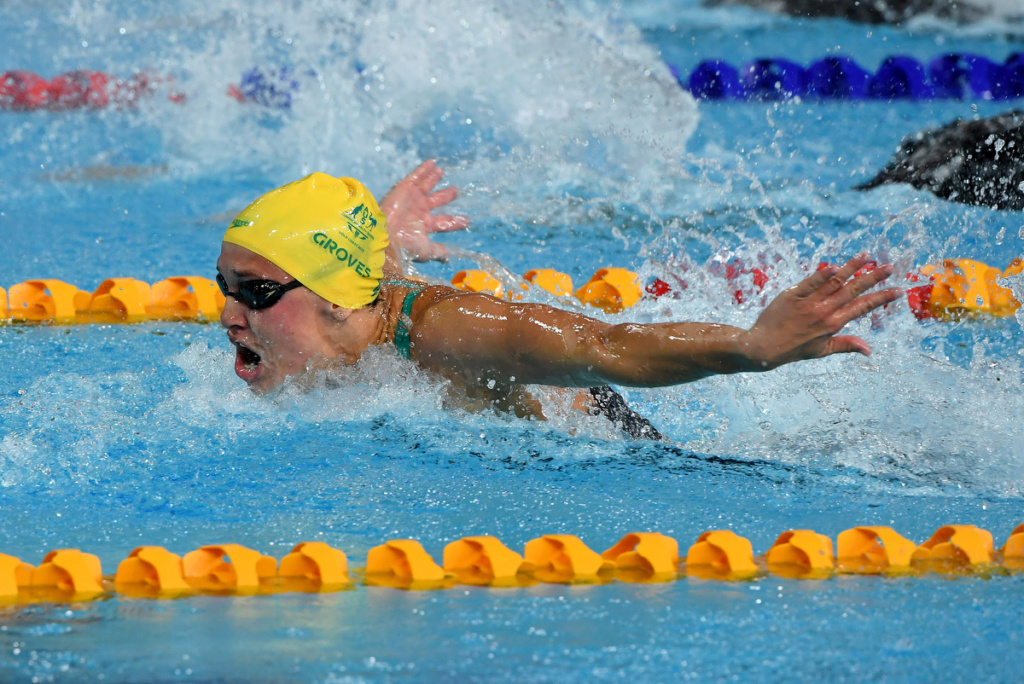 It's a must-watch every four years, which has always struck me as slightly odd in that it is not the most riveting of spectator sports – there are few, if any, discernible tactics as they dive in and go flat-chat to the end, and it is impossible to see their faces until they finish, and lift their heads out of the water. Only then does any emotion come into play.
It can still be highly dramatic, perhaps never more so in my experience – and I've witnessed a lot of swimming at a lot of Olympics, Commonwealth and world events – than when Kieran Perkins came back from the dead to win his second 1500m gold at Atlanta in 1966. That was unforgettable.
The theatre is not always confined to the water, as I discovered long after watching a hitherto unknown 17 year old Queensland surfie named Jon Sieben win the 200m butterfly in Los Angeles in 1984.
Sieben was up against the best swimmer in the world, Michael Gross, a towering 200cm behemoth with a 225cm fingertip to fingertip wing-span which made him an intimidating presence even out of the water.
Gross had already won the 200m freestyle and 100m butterfly and the 200 fly was his best event.
Sieben appeared to be just making up the numbers in a crack field, but years later, when we used to work in adjoining offices and see each other over lunch, he told me what had gone on behind the scenes and why he believed what nobody else did – that he could win.
The story appears in my recently-published book WAR GAMES.
Sieben believed that to a significant extent the the final was won and lost not in the pool but in the marshalling room. There the eight finalists were locked up together for nrarly half an hour, an environment calculated to test anybody's susceptibility to mind games.
"Most people see only 'on your marks, bang!' and the swimming but in the little room beforehand … things happen," Sieben told me.
"Without saying a word, Gross was at his intimidating best. Just by stretching his arms in the air he looked about nine feet tall. There was an aura about him. Without doubt he was the greatest swimmer I had ever competed against and here he was.
"One of the American guys was in awe of him. He was shaking." That American, Patrick Kennedy, finished last.
Through this ordeal with an ordeal, Sieben's self-belief and mental steel never faltered – but he had to tell his nervous coach, Lawrie Lawrence, to settle down and just let him execute his own game plan.
Knowing Gross and one or two others were a massive two seconds quicker over 100m he decided to come from behind and depend on his fitness at the end. It worked. He came from seventh at the halfway mark and fourth at 150m and stormed past the big guns to win in world record time of 1 minute 57.04 seconds, four seconds faster than he had ever swum before he got to Los Angeles.
Class under pressure? He had personified it.
There have been many fine triumphs by Australian swimmers in the ensuing 37 years but I'm not sure there has been one more surprising or more inspiring – or which better demonstrates exactly why swimming has always been such a big deal for sports fans in this country.
# WAR GAMES is available from Wilkinsonpublising.com.au, Amazon, Booktopia and good bookshops.

FINALLY caught up with Amazon's MAKING THEIR MARK documentary and while it wasn't as good as its cricket predecessor THE TEST, I enjoyed some of the personal insights into the lives of certain players, notably Eddie Betts and Nic Naitanui. It was news to me – but unsurprising – that the AFL's research had shown Betts to be the game's most popular player: he's held that title with me for quite some time, and, just by the way, his game against Gold Coast last weekend didn't get the plaudits it deserved because the Blues had so many other good players. But it was enough to suggest the club made the right call by giving him one more season and hopefully he continues to justify it. And just an aside on the doco, has there ever been a TV show in which the F-word has been used so profusely. I'm no prude and probably over-use it myself, but it didn't do much for the image of the coaches, especially, or the players.
Embed from Getty Images

SPEAKING of words – as someone whose respect for the traditions of the English language has been pivotal in being able to earn a living – I wish to join the protest against the English cricket flunkies who have decided to spike the word "wicket" and replace it with "out" when describing dismissals when the new competition, The Hundred, finally gets going. Is nothing sacred! This foolishness is as bad as the woke campaign to do away with terms such as husband and wife, father and mother, son and daughter in Australia and other places. It needs to be resisted strenuously. At least Australia won't be joining in this latest silliness, with wickets in no danger of being replaced by outs in the Big Bash.

MAILBAG: While agreeing in this space last week that comparing men's and women's cricket was futile and pointless because they are so different, we did report that a well-credentialled observer – a former international male player heavily involved in admin these days – thought the elite cohort in the record-breaking Australian women's team would hold their own at, say, sub-district level against the blokes. That was his opinion, not necessarily mine. And certainly not that of a few others, as this not untypical (and a little harsh, I think) response suggests:
Ron Brentnall
To compare women's cricket to men's cricket is like apples and oranges. The women play on smaller grounds, with smaller balls and when did you ever see a female bowler get the ball to bounce above hip height. It's park cricket 3rds standard if we're being honest and avoiding politically correctness. The standard of women's cricket in other nations is pathetic.

ONE sport where you certainly can compare the ladies and the gents, because they compete directly against each other, is racing – and Jamie Kah has let all rivals, of either gender, in her dust. With 80 wins, and an unprecedented 100 in sight, she is miles ahead of Oliver, Williams and company in the Melbourne premiership, and has now captivated Sydney by winning the Group 1 $4m Doncaster for the leviathan Godolphin stable last weekend.
She is now, surely, the Queen of Australian sport, ahead of tennis player Ash Barty, soccer's Sam Kerr, cricket's Meg Lanning, Alyssa Healy and Ellyse Perry – and not just because of her amazing results, but also the way she presents on behalf of a sport/industry that is never quite free of image issues. A recent suggestion that she doesn't contribute enough to the media is nonsense.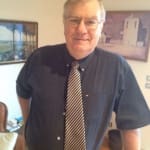 Author:
Ron Reed
RON REED has spent more than 50 years as a sportswriter or sports editor, mainly at The Herald and Herald Sun. He has covered just about every sport at local, national and international level, including multiple assignments at the Olympic and Commonwealth games, cricket tours, the Tour de France, America's Cup yachting, tennis and golf majors and world title fights.
Comments
comments
0 comments