---
Reading Time:
5
minutes
SEVEN DAYS IN SPORT: BRISBANE'S last-gasp win over the Magpies stirred some old memories for RON REED:
NOT sure what was more enjoyable about the footy on Thursday night – watching Collingwood lead all the way, right up to and after the final siren, and still lose, or seeing the Brisbane Lions achieve justice after being outrageously dudded the previous week. Either way, this was another good example – perhaps the best so far – of how much more entertaining the great game seems to have become all of a sudden.
If the first three quarters lacked a little flair, finesse and ferocity, as some commentators suggested, a nail-biting denouement will always enhance any spectacle – and this one was as good as it gets.
That's because this was the right result for a reason – and it had nothing to do with any Magpie-related schadenfreude.
The footy Gods owed it to the Brisbane boys.
Even the AFL admits they were robbed blind when an umpire failed to pay an obvious free kick to emerging young star Zac Bailey in the final minute against Geelong, who then held on to win by a point.
This time it was Bailey, again, who marked seconds before the siren and coolly slotted home the goal needed to overtake the stunned Magpies by the same smallest possible margin.
Scriptwriters usually avoid believe-it-or-not scenarios as far-fetched as that but they do happen in sport more often than you might think, and when they do you get the sort of response that made the following few minutes as engaging to watch as anything that happened in play.
While his team-mates threatened to bury their match-winner in a frenzied pile-on, their coach Chris Fagan could barely contain his excitement and pride – and this, remember, from a grizzled veteran who has been immersed in the game for all of his 59 years. Coaches have been less emotional after winning Grand Finals.
And of course it wasn't just the win itself, but the circumstances that preceded it. As Fagan said, they could have dropped their bundle after the shattering disappointment at the Cattery, and were then subjected to a drastic change in routine by having to pitch camp in a Melbourne hotel and train in unfamiliar surroundings. They took it all in their stride.
The Lions are an easy team to like – or they are for me.
That goes back to their origins – old Fitzroy.
Like many, many others, Fitzroy was my "second" team back in the distant day. That was partly because when zoning was a thing and I was a teenager playing bush footy, we were in their zone and so a tenuous connection formed if only in the hope they might one day come knocking on the door, which they sort of did once, albeit with no real follow-up. Put it this way: I wasn't Jonathan Brown, who later came through the same league.
The Lions were great to watch and were often hard to beat until rigor mortis started to set in a few years before their death in 1996. They had the best song and arguably the best guernsey, together with a small but loyal coterie of showbiz-oriented supporters and an image as brave battlers. For those of us who had professional reasons to enter their orbit regularly, the welcome mat was always out.
In short, they were an interesting presence in an ambiguous era that was rapidly transitioning from semi-amateurism to the full-blown professionalism now.
The guernsey, with a few tweaks, still looks great – and there are still a few die-hard sons (and daughters, I hasten to add in the current climate) who are still on board 25 years and three premierships later.
Embed from Getty Images
Brown, who became a Lion because his old man played for Fitzroy, is acutely aware of that. "It's important to play well for your Melbourne fans," he said on TV. Hopefully, that's a sentiment that will survive for a long time yet – which is why memorable triumphs like this one are worth more than the standard four points.

STEVE Smith has decided he is keen to take back the national captaincy, at least at Test level if not all three forms – if that's what Cricket Australia want to happen. He'll be lucky.
OK, he's well and truly served his time over the ball tampering fiasco but would such a leadership comeback be acceptable to fans of the game? It was obvious on social media and other platforms this week that there are still plenty – perhaps almost half – who have neither forgiven nor forgotten. Reportedly, the heavy hitters at CA are still very much in two minds, too, with public opinion one of the factors they are most concerned about.
I think this one is destined to remain exactly where it is – in the too-hard basket.
For one thing, there is no forceful reason why they would want to risk re-opening old scars and creating another unsettling controversy by going back to Smith, who wasn't that impressive in the job in the first place.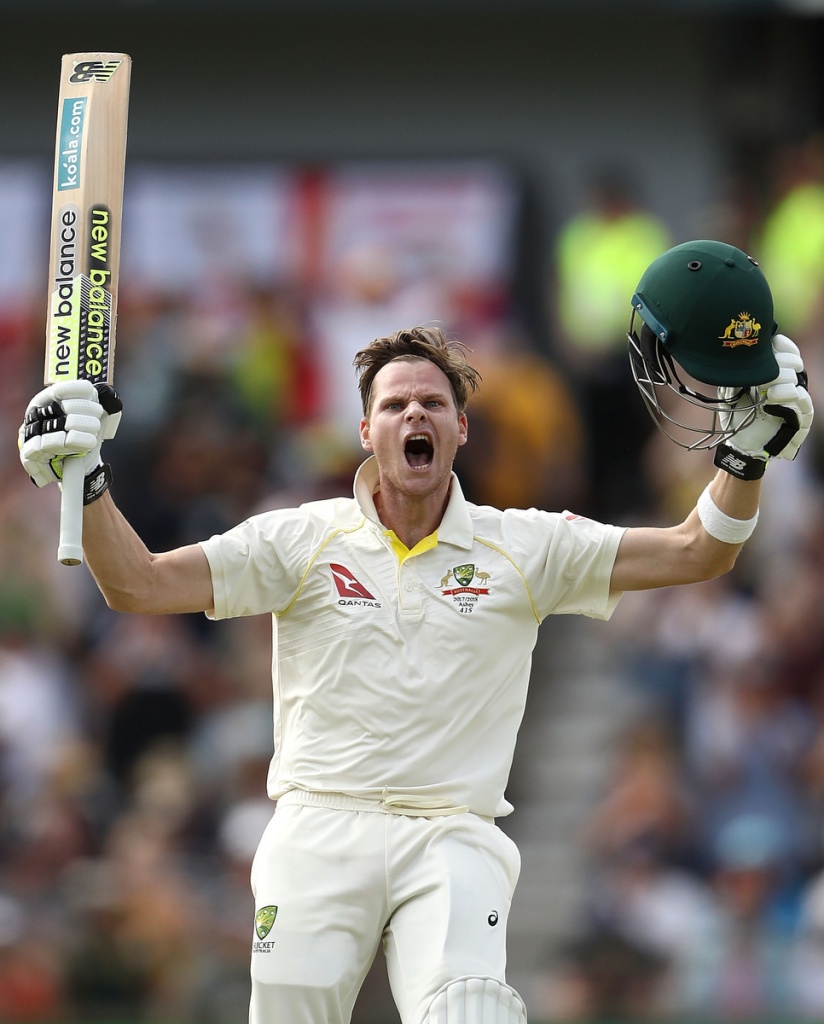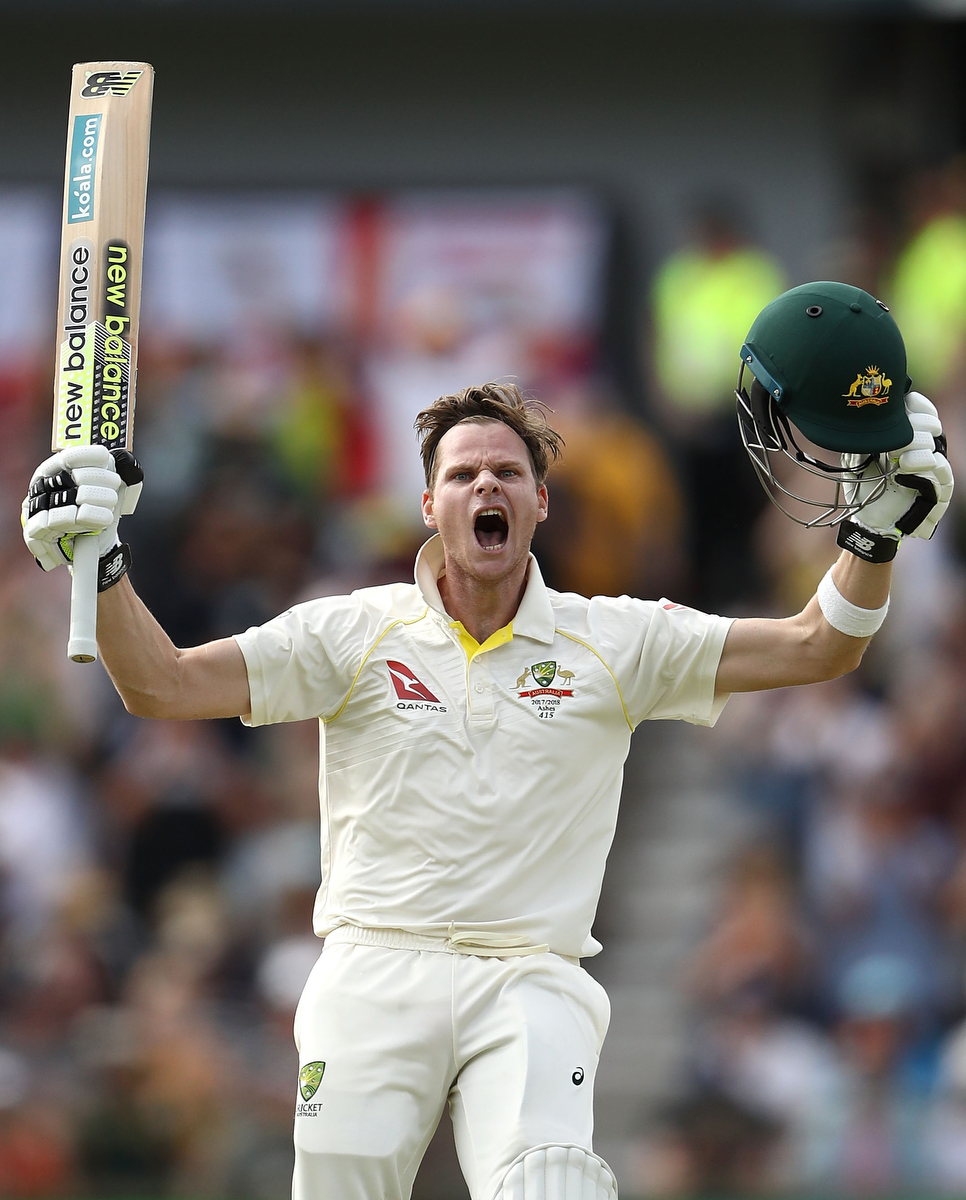 And if he was to be completely forgiven, what of David Warner?
Would the same level of approval be forthcoming if Smith's old vice-captain also puts his hand up to have his lifetime leadership ban withdrawn? Somehow, I don't think so.
Warner was much more on the nose than Smith for his role in the sandpaper disgrace, and for his attitude generally, and even though he is has worked assiduously on his image since then, he still hasn't explained himself properly. No doubt that will happen when he retires and is paid big $$$ to write a tell-all book.
Can CA pardon one and not the other? That would be asking for more controversy, and given that neither are getting any younger it's probably best to look for somebody brand new when Tim Paine and Aaron Finch reach the end of the road, which won't be long in either case. The squeaky-clean and inspirational Pat Cummins appeals as the most obvious choice. Fast bowlers have successfully captained other countries and just because Australia has virtually never done it is no reason to decide it couldn't or wouldn't work.

VICTORIA'S Sheffield Shield campaign petered out when they were thrashed by Western Australia last weekend. But you wouldn't have known that by reading the Melbourne papers. The Herald Sun didn't run a paragraph on any of the four days' play, settling for tucking the scorecards away back near the death notices. This is a far cry from the days, not all the long ago, when both the Hun and the Age would send staff sportswriters to every interstate game – now they can barely be bothered to attend the MCG. Is this a worry for Cricket Australia, who spend millions on the competition that provides the players for the national teams? Apparently not, according to a senior source I consulted at a club-level final last weekend. "It's regarded as just a development competition now," he said, sounding frustrated. If so, that's disappointing.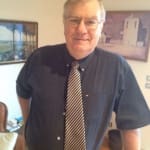 Author:
Ron Reed
RON REED has spent more than 50 years as a sportswriter or sports editor, mainly at The Herald and Herald Sun. He has covered just about every sport at local, national and international level, including multiple assignments at the Olympic and Commonwealth games, cricket tours, the Tour de France, America's Cup yachting, tennis and golf majors and world title fights.
Comments
comments
0 comments