---
Reading Time:
7
minutes
IN the wash-up of another high-profile Carlton-Collingwood battle, RON REED reveals the little-known reasons why their coach believed the Magpies slaughtered a premiership from within.
CARLTON lost to Collingwood twice on Thursday night and they both hurt the Bluebaggers faithful. It was bad enough going down by 21 points and maybe even worse was the realisation that the Magpies now have bragging rights historically, 128 wins to 127 with four draws. That stat has been a long time coming, but has been more or less inevitable over the past five years, with the Magpies winning seven of the last nine.
This one was all the more hurtful because it played out in front of the heroes of the most famous Carlton victory over Collingwood of all, the 1970 Grand Final, in which they came from 44 points behind at half-time to win by 10.
The old dark navy blues – operative word, old – couldn't get together to celebrate the 50th anniversary of that triumph last year because of covid, so they did so at this game, led by the coach Ron Barassi and the captain John "Big Nick" Nicholls.
When you're old enough to appreciate it, half a century is a bloody long time. Not only would most supporters — and all contemporary players –not remember 1970 for the very good reason that they weren't born, many of their parents wouldn't either. The 1970 players are probably mostly grandfathers, if not great grandfathers.
One who isn't either – yet –is my old mate Perc Jones, 74, who walked through the gate with a noticeable limp because his feet are giving him grief, again, all these years after he broke both ankles in a car crash before he played the first of his 249 games. With him was the ageless Syd Jackson, who is not entirely sure exactly how old he is, but who keeps himself so fit you wouldn't have been entirely surprised to see him run out in the N0 5 guernsey, currently occupied by Sam Petrevski-Seton.
The reunion was a stark reminder of how distant this great club's glory days now are – the last of their equal record 16 premierships was in 1995 – and how dispiriting their recent struggles have been. This was the ninth year in a row they have lost the first two games of the season, and to their two fiercest historical rivals, too, Richmond and Collingwood.
It doesn't sit well with the popular off-season narrative that this has to be the season when the excuses run out, when the long rebuild must be declared over, and when a return to finals action is non-negotiable.
Embed from Getty Images
So, is it?
Well, the faithful are far from convinced. The sports-oriented talkback radio the morning after was awash with angry Blues fans who have lost faith already. They were going for the jugular, too, targeting coach David Teague as being too soft and indecisive in his approach and co-captain Patrick Cripps – widely-acclaimed as a superstar only two or three years ago – and former captain Marc Murphy as in danger of being left behind by a game that is now faster and more physically demanding than ever.
Yes, there is some truth in all of that, but it is only two games, one against the best team in the comp and the other against a 2020 finalist, and in each there have been multiple periods of play when they have had the opposition in retreat. There are signs that sustained improvement is not too much to hope for – but it would want to materialise in more emphatic fashion pronto, with Fremantle and Gold Coast next up.
While Collingwood do now have the statistical edge historically, at least they're still one behind in the premiership count, and for that they can largely thank the Blues.
They have met in six Grand Finals over the life of the VFL/AFL, the Magpies winning the first one, in 1910, but the Blues have won the others, in 1915, 1938, 1970, 1979 and 1981.
If 1970 was the most painful for Collingwood – and it surely was – than 1981 might not be far behind. Not only did they lead at three-quarter time and then get over-run, the ramifications stretched into the following season, which was a disaster.
Even their coach, the legendary Tom Hafey, was disgusted – and soon left.
The depth of Hafey's dismay never really became public at the time, but thanks to his opposite number, Carlton coach David Parkin, I have been able to lift the lid on it in my recently-published book, WAR GAMES.
Parkin told me that in his feedback to his own players, he revealed that he had a long conversation with Hafey, who he greatly admired.
"He has achieved much with a limited bunch of footballers over the past few years," Parkin wrote. "At the risk of being a little unethical or unprofessional, I want to pass on a couple of points he made."
The points were:
1: His five top salary earners were his worst trainers.
2: His five top salary earners are his greatest whingers and excuse men.
3: His five top salary earners hardly touch the ball in the last quarter of the Grand Final.
4: His five top salary earners lack the courage which is found in men with real strength of character.
5: His five top salary earners cost Collingwood the chance to win its first premiership in 23 years.
Imagine if a coach baked his players in that fashion nowadays – it would be front and back page news for a week.
It was unclear whether Hafey, who has since died, named the culprits and if he did, Parkin did not identify them – but he said: "It's not to difficult to work out who those players were."
So who might they have been?
The team was:
B: Ian Cooper, Peter McCormack, Ray Byrne
HB: David Twomey, Bill Picken, Graeme Allen
C: Rick Barham, Mark Williams, Warwick Irwin
HF: Peter Daicos, Craig Davis, Rene Kink
F: Ray Shaw, Ian Brewer, Craig Stewart
Rucks: Peter Moore ©, Michael Taylor, Tony Shaw
Inter: Stuart Atkin, Noel Lovell.
Presumably exempt from the coach's withering accusations would be the best players, listed in the AFL guide as Picken, Williams, Twomey, McCormack, Taylor and Stewart.
The rudimentary stats – kicks, marks, handballs, goals and hit-outs – are listed in War Games for readers interested in further research.
The fallout was dramatic. The following year, Collingwood did not make the finals, plunging to 10th, Hafey was sacked mid-season, and Moore, the captain, a Brownlow medallist and dual best and fairest, left the club and finished his career at Melbourne.
Carlton sailed on like the good team they were, winning the next premiership as well.
They were the days!
     *WAR GAMES is in bookshops or can be obtained from wilkinsonpublishing.com.au, Booktopia or Amazon. 

CARL Ditterich is rarely spotted in any form of the media these days so it was a treat to see the former St Kilda and Melbourne star on The Front Bar, not least because he kept draining the pot of beer put in front of all guests (well, Kevin Bartlett had a cuppa tea the previous week) as a prop.
Big Carl was certainly a formidable performer right from his debut, when he was best on ground against Melbourne, but the "highlights" reel the show trotted out was nothing if not a reminder that if he wasn't the dirtiest player of his era he will do until we decide who was. He'd be lucky to be allowed to participate these days.
And, yes, if St Kilda had lost the 1966 Grand Final – in which they fell in by a point for their only premiership, then and still – while he watched from the grandstand because of yet another suspension, not only the Saints but the game in general would never have forgiven him. And rightly so.
Asked about it, he admitted it was the darkest element of his life and appeared suitably embarrassed. All's well that ends well, they say, but he dodged a bullet there and will nonetheless take to his grave the regret of missing what should have been not the darkest moment of his life but far and away the highlight. That's not an exaggeration because there was no doubting his sincerity when he talked about how much he enjoyed his time in footy, how much it meant to him, and how – more than half a century later – he still engages with the team-mates who did win the flag. A bit sad, really.

TALKING about sadness, there was a bit of that when Anthony Mundine, 45, called a presser in Sydney to finally guarantee that his colourful and successful boxing career was finally over – as it should have been at least five years ago. In winning 48 of his 59 fights, including three not entirely asterisk-free world titles, the former rugby league star was good for the fight game for a long time, even though his personality polarised people inside and outside the sport. But he should have walked away after losing to arch rival Danny Green in 2016, losing three of his final four fights, mostly in embarrassing fashion.
Embed from Getty Images
The last two years might have been ego-driven up to a point but were probably mostly about money, which translates as sheer greed given he is reputed to have earned north of $10m when he was in his prime. The denouement, a first round knockout at the hands of the highly capable and much younger Michael Zerafa  in Bendigo, was a farce, leaving you wondering whether, in the wash-up, he did more harm than good for boxing. That was certainly the case at the end. How much dignity do you sacrifice for one last superannuation payout?

THE Tokyo Olympics are now guaranteed to be the most soulless Games ever held, with foreign sports fans now officially banned from attending. I hear the usual massive international media presence – including from Australia – is also likely to be greatly reduced, of its own accord rather than any directive from the organisers.
None of this is surprising, with the Japanese hosts admitting the pandemic situation remained "very challenging" and "extremely serious." That clearly translates as "unsafe" – for anybody, the athletes presumably no exception. With the Japanese public overwhelmingly in favour of calling it off or postponing it again, you have to wonder why the International Olympic Committee is pressing on regardless. The short answer to that is money – it would cost untold millions to compensate the media rights holders around the world – and they're probably in so deep now that they don't want to admit that it's no longer feasible because that would be a huge loss of face. But they must know that if they proceed and the shit hits the fan with athletes getting sick – and possibly dying, worst case – the ramifications could be horrendous.
Athletes and the media have all been told they will be confined to their accommodation, stadiums or workplaces – no visiting restaurants, bars or tourist attractions – so the experience for anyone who does brave it will be a far cry from what it normally is.
So as much as I have been looking forward to being there for two years now, I won't be.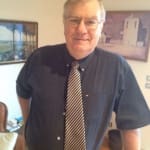 Author:
Ron Reed
RON REED has spent more than 50 years as a sportswriter or sports editor, mainly at The Herald and Herald Sun. He has covered just about every sport at local, national and international level, including multiple assignments at the Olympic and Commonwealth games, cricket tours, the Tour de France, America's Cup yachting, tennis and golf majors and world title fights.
Comments
comments
0 comments