---
Reading Time:
6
minutes
SEVEN DAYS IN SPORT: FOOTY'S most controversial figure deserves better than the public lynching he endured, writes RON REED:
TALK about polarising: with Eddie McGuire, you either admire the many positives in his massive body of work in footy and plenty of other public arenas, or you enthusiastically throw yourself into the overwhelmingly negative pile-on that has forced him to walk away from the Collingwood presidency.
There doesn't seem to be much middle ground.
My take? The denouement – his almost tearful fall on his sword – was, in the end, the right decision because as he said himself the forces arrayed against him had made it untenable for him to continue, or for the famous old club to continue to embark on a cultural cleansing with his presence such a controversial distraction.
But that doesn't make his exit – and the manner in which it was engineered by who knows who exactly – a cause for celebration. It has been an unedifying spectacle, no pun intended. Somewhere between sad and shameful, and I don't mean that from his perspective.
I've known Eddie longer than most – his first media role 40 or so years ago was as a young teenager helping his brother Frank report on footy on Saturday afternoons with the old Herald newspaper, where I was the sports boss – but we have always been friendly acquaintances and colleagues of a sort, not mates as such. I haven't seen much of him face to face for years. So the admiration I have for his diverse achievements is based on observation from a certain distance, professionally for a long time, certainly not as part of any boy's club dynamic that seems to be exercising the minds of a few of his many critics.
From that vantage point, I have never believed for a moment that he is a racist – or for that matter, a mysoginist. If it occasionally comes across that way, it is definitely not deliberate.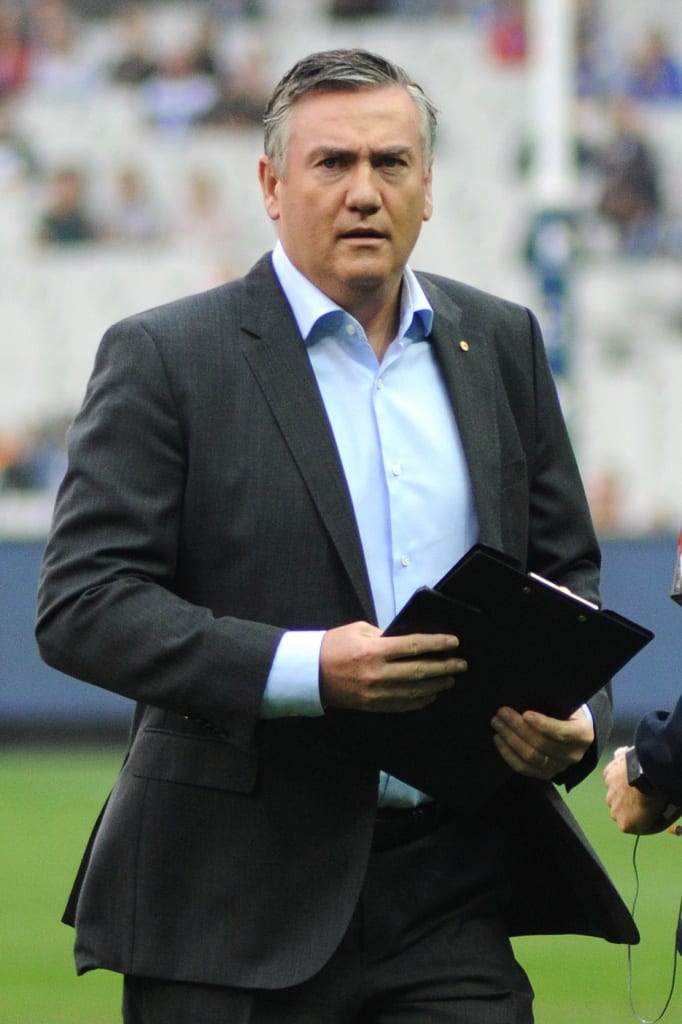 Nobody seriously suggests he has not been good – extremely good – for the Collingwood Football Club, and that can probably be said for almost everywhere else he has been. Yes, he has made a few blues along the way, but who hasn't?
Eddie certainly is not without his supporters and defenders and in fact I strongly suspect there are far more of them out there than the agitators, culture cancellers and witch-hunters.
Columnist Rita Panahi was probably on the money when she wrote: "Once again public opinion is wildly at odds with media opinion. Listen to talkback radio, read the letter or listen to the chatter in your local café and you'll hear an enormous outpouring of support for Edie McGuire and anger at the way he was treated."
I'm also happy to second Jeff Kennett's published opinion: "I can only say to those who, like puffer fish, pout at attacking McGuire. None of those I know come anywhere near, not even one step, to contributing to society in the way McGuire has and does.
"Eddie's no angel, none of us are, and no-one is free from scrutiny for what we say or do, but what we have seen over the last week have been themselves acts of discrimination, of jealousy and of double standards.
"Following his resignation I'm profoundly disappointed an individual is judged on one day's comments rather than two decades of community service, and it reinforces my view there are elements of society that are terribly intolerant and jealous and do not represent the views of the majority."
As for whether the Magpies are guilty of "systemic" racism, perhaps they are, perhaps not – but I'm not sure one report quoting a handful of incidents over half a century, the work of a couple of left-wing activists, is compelling proof of that. Another ex-president, Peter Gordon, one of Melbourne's best lawyers, said he might have been asking a few more questions from the report's authors before accepting their verdict. Second opinions are usually valuable in any debate and there is no chance of getting one here, it seems, not in any way officially.
Finally, I doubt Eddie's reputation and image has taken too violent a hit. Certainly, he deserves to be remembered for more than the unhappy circumstances of his public beheading – and will be.
Feel free to disagree – plenty do.

NICK Kyrgios has been labelled many things during his still relatively brief tennis career, not many of them all that flattering. Now, says commentator and former player Sam Groth, he is "the greatest showman in Australian sport." Yes, in terms of entertainment potential that's probably a fair call – he is certainly very watchable, especially when he's reaching deep into his reserves of, well, character I guess, as he had to do to get past talented young Frenchman Ugo Humbert in the second round of the Open. He's a drawcard alright.
And Groth is correct: who else, in any other sport, has such a magnetic presence? I would suggest the closest, in more ways than one, might be cricketer David Warner, whose explosive batting is certainly an eye-catcher, and who, like Kyrgios, polarises people in terms of behaviour, attitude and personality. Both men have been through periods when they have been widely disliked by the sporting public but now seem to have turned their image problems around, although Warner may never quite rehabilitate his. He is still permanently banned from all leadership roles by Cricket Australia, remember.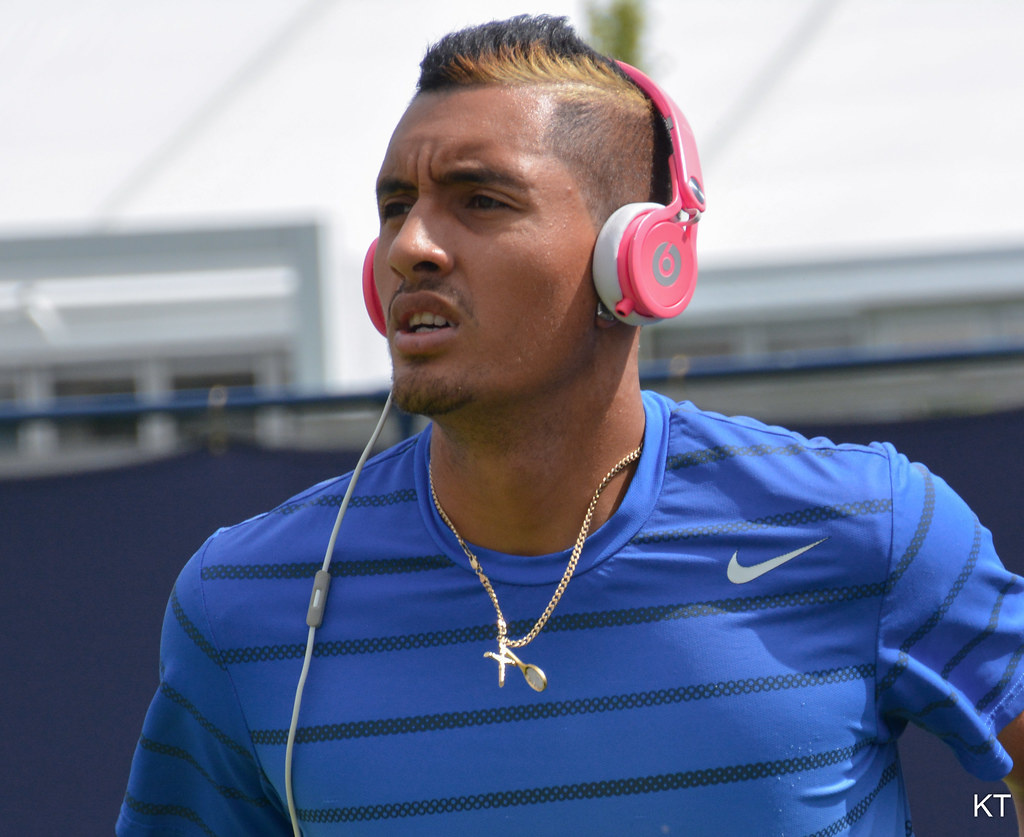 Kyrgios has a chance to emulate Lleyton Hewitt, who survived an immature arrival to become a highly respected pacesetter for the Australian game and, now, a popular elder statesman. The difference, of course, at least so far, is that Hewitt became No 1 in the world and won Wimbledon and the US Open among 30 career titles, as well as a prolific Davis Cup record. Kyrgios has the talent to follow in at least a few of those illustrious footsteps but whether he has the commitment, discipline and motivation remains a very open question, the answer to which will largely dictate how he is regarded by the sporting public when it's all over. Most would hope, as I do, that the best is yet to come.
What is certain is that "greatest showman" does not equal "greatest performer." Australia's No 1 international sports figure at the moment is, I would suggest, a toss-up between the tennis player who IS a world-beater, Ash Barty, and the Bradmanesque batsman Steve Smith. There aren't too many other serious candidates.

VALE Tony Trabert, the American tennis star of the 50s and 60s, who died at 90 just before the Australian Open began. I never met him, but five years ago when I was writing the biography of his great Australian contemporary, rival and friend Frank Sedgman, I emailed him to ask if he would be prepared to discuss his romance with prominent actress Ava Gardner.
Why? Because their year-long affair was largely conducted in Melbourne, where she was filming the movie On The Beach and he was playing Davis Cup – when he wasn't being distracted by the beauty sometimes described as the most beautiful woman in Hollywood, and who later described herself as addicted to sex. Frank Sinatra, one of her multiple husbands, arrived in town ostensibly to perform but really to keep an eye on her.
Our book, Game Sedge & Match, carries a photograph of Ava with Trabert and Sedgman at a dinner in Melbourne. Sedgey, who was friendly with a lot of movie stars during his career, sometimes visiting Dean Martin's home in Los Angeles for a hit on the backyard court, wasn't keen for us to go into too much detail about the liaison because Trabert was still alive. But I decided to ask Trabert anyway, expecting – if anything – a curt email in reply. To my surprise, a week or so later a beautifully handwritten letter on expensive stationery arrived, politely thanking me for my interest in him, asking me to pass his best wishes to Frank, and informing me that he and Miss Gardner had been good friends, and he would leave it to that. It was a very classy response – and so I did, indeed, leave it at that.

ONE doesn't usually find one's life at risk sitting around waiting for a cricket tournament to start – but that's what happened to me in Sri Lanka one time. The full and frightening story is in the Sunday Herald Sun this weekend, an extract from my book, WAR GAMES, which is now on sale and attracting pleasingly positive feedback. Wilkinsonpublishing.com.au.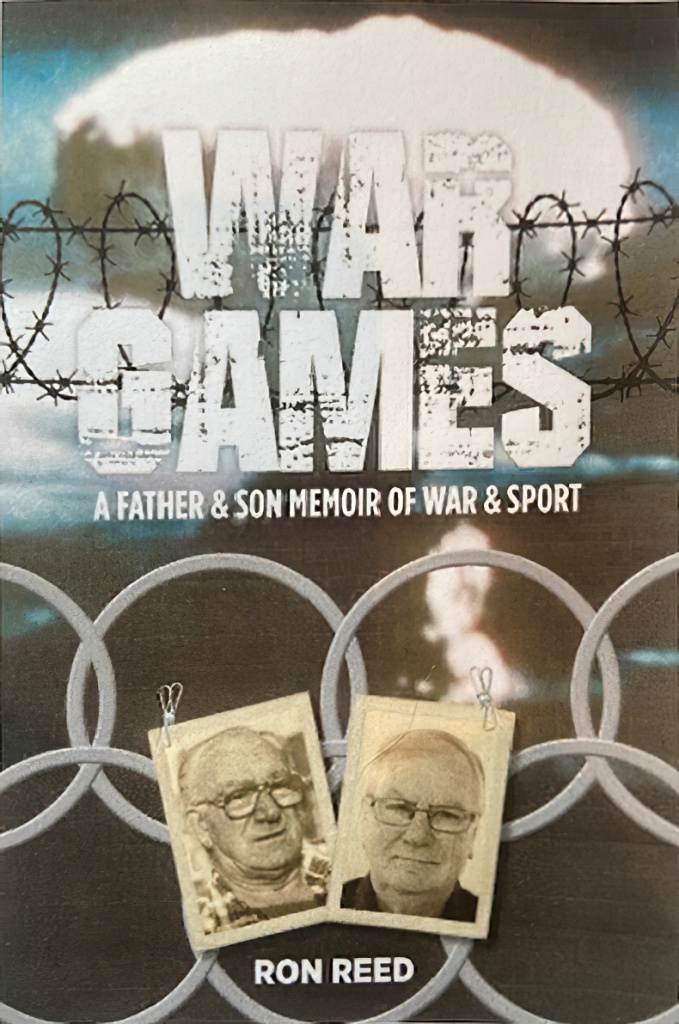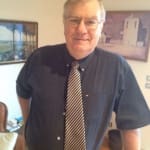 Author:
Ron Reed
RON REED has spent more than 50 years as a sportswriter or sports editor, mainly at The Herald and Herald Sun. He has covered just about every sport at local, national and international level, including multiple assignments at the Olympic and Commonwealth games, cricket tours, the Tour de France, America's Cup yachting, tennis and golf majors and world title fights.
Comments
comments
0 comments