---
Reading Time:
3
minutes
IT'S been a horror season for one of the Big Bash's best batsmen, writes RON REED:
BY FAR the best reason to jump through the various hoops involved in getting into the MCG for the Big bash local derby on Sunday night was the chance to watch the two captains, Aaron Finch and Glenn Maxwell, go head to head. They are, after all, two of the best and most entertaining exponents of the 20 over game on the planet and their close personal relationship – they used to be flat-mates – adds a compelling edge to the rivalry, both individual and team.
But when Maxwell opened the bowling to his mate, who then aimed a wild up-country slog to the second ball of the game, a regulation off-spinner, and missed, bowled for a duck, that was hardly what we were hoping for. It was desperately anti-climactic – but, sadly, not altogether astounding.
It sort of summed up the campaign Finch is enduring – and so is his team, which is anchored to the bottom of the ladder and likely to stay there for the second season in a row.
It was the sort of offering that might make you wonder whether he's mentally tuned-in, or lost interest, except that you know for sure that's not the style of the proud captain of the two national white ball teams. He's just in the horrors, and it's a disappointing sight.
In 11 matches he has now scored 35 12 20 39 18 8 0 14 13 and 0 at an average of 14.4, a sequence made to look even worse by his fair share of bad luck, plus the team's inability to make any meaningful impact since they won the premiership by beating the Stars in the final two years ago.
In search of something better, Finch has been moving himself up and down the top-order but returned to opening this time because, ironically, he wanted to match up against Maxwell.
In an interview with the Cricinfo website, which might now qualify as famous last words, he said Maxwell had been "bowling a lot in the powerplay, so that's why I'll go back to the top. We'll see how we go there. I don't expect he'll bowl two overs upfront but if he does then we have got that match-up there."
Maxwell needed only two balls, not two overs, to win that no-contest.
Equally ironically, Finch added: "I've been a little bit timid in my approach at the crease. There have been timid I've got out being a little too defensive-minded, not looking to take the ultra-aggressive approach. I know when I'm playing my best T20 cricket that's how I play."
The rest of the Renegades' performance was, at best, a mixed bag. They managed to sabotage an otherwise promising start at 2-87 to be bowled out with a ball to spare for a mediocre 150, which the Stars made hard work of, getting there with five balls to spare. Maxwell contributed an uncharacteristically restrained 20 off 18 so the double act with his opposite number and old mate was a let-down really, although at least the 14,973 spectators got a match that went the distance which hasn't been all that common in BBL10.
Embed from Getty Images
It leaves the men in red with two wins from 11 matches and nowhere to hide, still stone motherless last, and with plenty of questions to answer. What's the problem?
Former Victorian captain Darren Berry, an astute commentator, said on radio that appointing a rookie coach in Michael Klinger had been a major mistake, when former NSW and England coach and the late Dean Jones, also an experienced international coach, had been available but ignored, he said, by Cricket Victoria powerbroker Shaun Graf.
Graf also overlooked Berry for coaching appointments not all that long ago, so there is no love lost there, just as was the case with Jones and Graf.
Cricket politics can be as edgy as any other sort, but the one certainty here would appear to be that Klinger's chances of surviving successive wooden spoons are extremely fragile.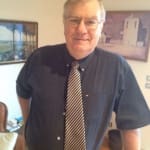 Author:
Ron Reed
RON REED has spent more than 50 years as a sportswriter or sports editor, mainly at The Herald and Herald Sun. He has covered just about every sport at local, national and international level, including multiple assignments at the Olympic and Commonwealth games, cricket tours, the Tour de France, America's Cup yachting, tennis and golf majors and world title fights.
Comments
comments
0 comments