---
Reading Time:
5
minutes
SEVEN DAYS IN SPORT: One Test innings does not a career make – but everyone is pleased Will Pucovski is well on the way, writes RON REED:
NO sooner had the applause for Will Pucovski's impressive Test debut died down than Cameron Green registered his first duck. This was Test cricket making an age-old statement – no matter how good a young player might look on the way in, there are no free rides to the top, no guarantees that potential will translate to performance.
Green, 21, is a year younger than Pucovski and for a variety of reasons narrowly beat him to the baggy green cap, but the boy described by Greg Chappell as the best young batsman since Ricky Ponting – Pucovski presumably included – has struggled to make an impact with scores of 11, 12, 45 and 0, an average of 17, halfway through his third match.
It doesn't mean he is under any selectorial pressure – not at this embryonic stage of his career – because Australian cricket is convinced he will become a star and desperately wants him to succeed. There is no reason to think he won't – but it's still a matter of wait and see.
That's why the excitement over Pucovski's 62 on arrival against India probably should be treated with a fraction more restraint than it has been. Not that it wasn't completely understandable. He definitely did look the goods, with Ponting immediately declaring him set for a 12 year career.
But the reality is that he should have been caught behind twice and run out before he reached 50 – so, again, let's wait and see.
It's no wonder the media was so all over him – he is the classic "good story."
He is a boy wonder who was playing first-class cricket well before he was out of his teens but who has endured so many physical and mental setbacks that he seemed in real danger of never making it to the top for reasons that had nothing to do with his talent, which is clearly prodigious.
His pleasant and apparently intelligent personality, ready smile and boyish good looks – especially the mop of blonde hair – create an extra layer of appeal.
It is difficult to recall a Test debutant entering on the back of so much public goodwill, with even the old sweats in the commentary boxes admitting they were nervous for him, willing him to succeed.
The anticipation was tangible. Even though there were plenty of other issues in play for both sides and the match itself was of crucial importance, there was no question where the first-day focus was always going to be.
Once he did get to his half-century, confidently scoring almost twice as fast as the accomplished Marnus Labuschagne for a while, and with the gods clearly smiling, a century began to seem inevitable, almost ordained. But of course, fairytales are as rare as they are for a reason and his was not to be.
It was still the best day of his life, he said, adding that he just wanted to get his big adventure underway.
So of course it was worth celebrating with gusto, by him and by everybody else – what would sport be without the euphoria generated by uplifting deeds?
But the question now is … what next?
Obviously, he is free to find his way forward for the immediate future, which in itself is uncertain given that the next Test series, scheduled for South Africa next month, might not happen, with a one-off match against Afghanistan only tentatively planned for late in the year.
Then the Poms will be here for the Ashes and that's when the moment of truth will arrive for both of the new boys. If they are able to come through that with flying colours, the, yes, not one but two stars will have been born.
Until then, we can all enjoy the ride with them.

COULD that be the sound of whistling in the dark emanating from Tokyo? Having just passed the milestone of 200 days to go before the postponed Tokyo Olympics are due to start on July 23, the Japanese Prime Minister Yoshihide Suga issued a statement assuring the world that they would proceed come what may, pandemic or no pandemic. In the background, the International Olympic Committee nodded in unison.
But scepticism is thick in the air, with reports that even the Japanese people are becoming weary and resentful about the massive costs associated with maintaining safety at an event that might not even be open to spectators, visitors or locals.
There are good reasons to believe that for the second year in a row it will simply end up in the too-hard basket.
Japan is finding covid-19 no easier to control than most of the other 200 or so nations who would normally be heading for the greatest sporting show on earth – a status that will inevitably be significantly downgraded by the many logistical, security and safety challenges and precautions in place.
If it gets off the ground, it will be an Olympics like no other in history – or, probably, any other in the future.
This column intends to be there, touch wood. But the latest bulletin from Games HQ a few days ago made no mention of how the media would be allowed to actually cover the event – will we be allowed to sit in stadiums or be confined to a workroom equipped with big screens, in which case it will be no different to "working from home," which at least won't be anything new to most people.
Meanwhile, the athletes of the world – Australians certainly no exception – must simply get on with their preparations with their fingers crossed that they will actually have a Games to go to … safely.

NOT many names conjure up so much of a single sport's history in Australia as Gaze does in basketball – so one of the first new sports books of 2021 is a must-read for the fans of the hoops. Patriarch Lindsay Gaze's autobiography – GAZE: The Man. The Player. The Coach. – is much more than a recital of important moments on the boards everywhere from suburban club competition to world championships and the Olympic Games, but also an engaging portrait of a man so passionate about his sport that he devoted his life to it for little financial reward but immense satisfaction. That doesn't mean that he was – or is, at 84 now – a one-dimensional character; far from it. Gaze has seen and done it all, including seven Olympic campaigns, three as a player and four as head coach, while his son Andrew featured in five on the way to being acclaimed as one of the nation's best-ever players.
Between them they boast many impressive facts and figures but this book – expertly "ghosted" by my valued old colleague Grantley Bernard – doesn't bother with a stats section, presumably because this is a human interest story, not a match report.
Wilkinson Publishing will have it on sale on January 18 (ditto for my own new book, WAR GAMES, about which more later.)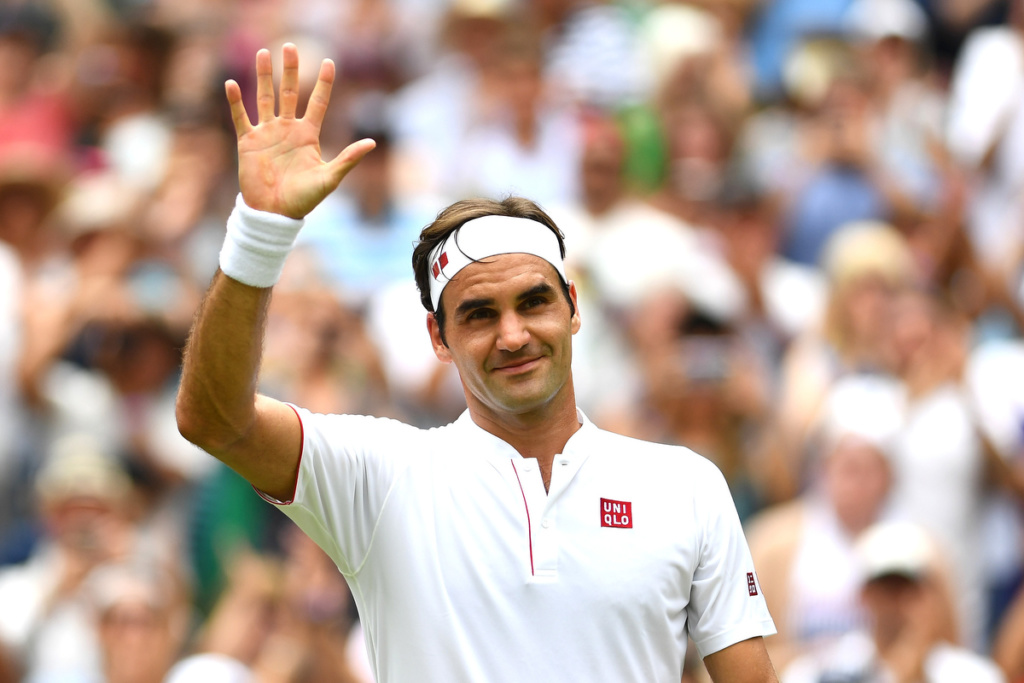 YES, the Australian Open tennis won't be the same without Roger Federer. Let's face it, it won't be the same in a lot of other ways too. But while Roger is still extremely competitive, he is such a familiar presence now that he sometimes seems to be more of an ornament than a warrior, a player to admire rather than get excited about, or emotionally involved with. For that, I'd still rather watch the prickly Djokovic or the nerveless Nadal, or, better still, the volatile Nick Kyrgios. But if we don't see the soon-to-be 40 Federer again, we can be grateful that he was around for as long as he was, setting a standard on and off the court that has possibly never been matched.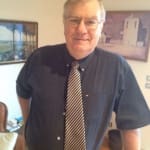 Author:
Ron Reed
RON REED has spent more than 50 years as a sportswriter or sports editor, mainly at The Herald and Herald Sun. He has covered just about every sport at local, national and international level, including multiple assignments at the Olympic and Commonwealth games, cricket tours, the Tour de France, America's Cup yachting, tennis and golf majors and world title fights.
Comments
comments
0 comments