---
Reading Time:
2
minutes
Steve Smith's series average of 3.33 is a major reason why Australia's top six is under almost unprecedented focus, says KEN PIESSE:
When you average 60-plus in Tests and have no peer as the game's champion batsman, Steve Smith's form slump is almost impossible to contemplate.
His scores of 1 and 1 not out in Adelaide and 0 and 8 here in Melbourne remind of the woes of another master, Greg Chappell against the West Indians 40 years back.
Chappell was an easybeat for much of the 1981-82 West Indian summer and later worked out that he simply hadn't been watching the ball.
'I can't say I'm out of form,' he joked after making three ducks in three Tests. 'I haven't been in long enough to find out.'
Smith has been the victim of some brilliant planning and execution by the Indians.
He bunted an easy catch to leg slip in the first innings and lost his leg bail in the second after a relentless attack by Jasprith Bumrah, just about the best fast bowler seen downunder since Wasim Akram at his searing best.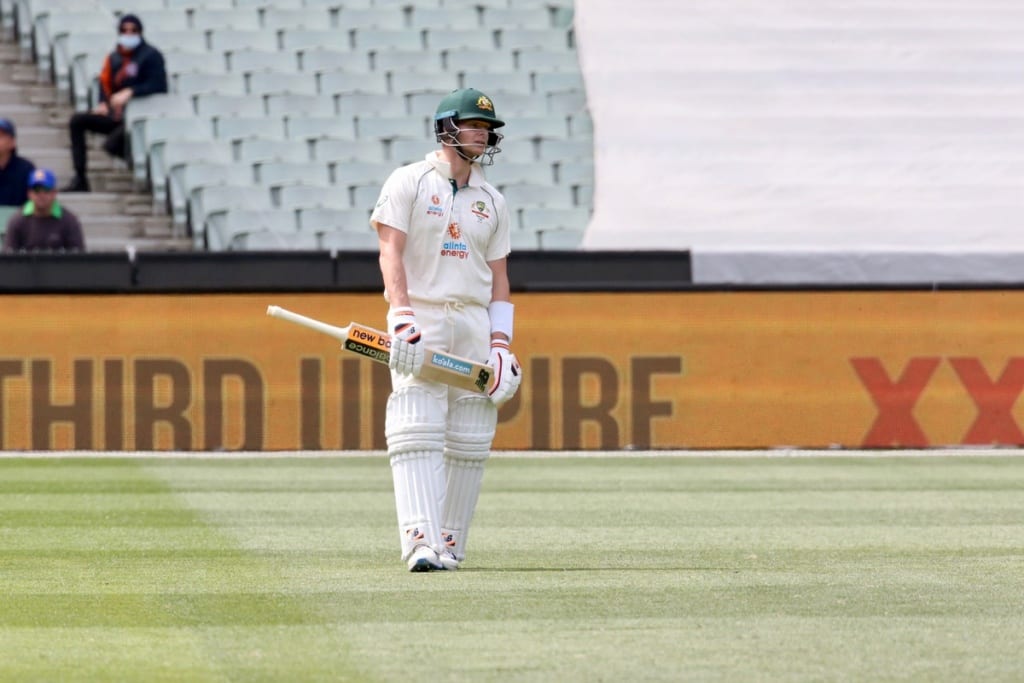 His series aggregate of 10 runs and average of 3.33 is a major factor in Australia's continuing batting woes.
Unless there is a late flurry on the fourth morning, the Australia may be bowled out for under 200 for the third time in two Tests, forcing the selectors to forego loyalties and select the next top six for the third Test firmly on stats.
It's said that Smith is struggling with life in the team's Covid bubble, but that depreciates the sheer quality of the Indian attack.
Cricket legend Allan Border described Australia's parlous situation as 'a combination of good bowling and injudicious shots.'
Asked about Joe Burns' future, he railed against his fellow Queenslander being retained in the team, even at No.6. 'It's impossible to pick him,' he said. '(they've) got to move onto another player.'
Leading into the fourth day series rookie Cameron Green remained one of Australia's bright hopes in extending a lead beyond 100.
But given the ferocity of the Indian attack, it seems unlikely that he can withstand the heat long-term.
India deserves to be 1-1 and if the next Test is shifted to Melbourne, it will be very confident that it can win here again… even without its No.1 Virat Kohli.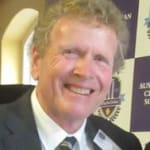 KEN PIESSE has covered cricket and football for more than 30 years in Melbourne. He has written, edited and published more than 70 sports books. His latest book, Favourite Cricket Yarns, is available from
www.cricketbooks.com.au
Comments
comments
0 comments