---
Reading Time:
2
minutes
KEN PIESSE says Australia's makeshift top six needs to be readdressed as it looks long-term towards the planned World Test Championship final at Lord's in mid-year, 2021:
One of cricket legend Greg Chappell's favourite mantras is shared by us here at Sportshounds: "Pick 'em when they're hot."
Australian prospect Will Pucovski had been an enforced onlooker this Christmas week in Melbourne when he had every right to be opening Australia's innings.
Come January 7 when the third Test is due to start it will be a month between hits for Pucovski – should he be chosen.
His feat of back-to-back double centuries at the season start occurred seven weeks back.
We don't know if he is in good enough form, or clear of his latest concussion issues.
What is known is that Australia has failed to make 200 in the opening Tests of a new home summer for the first time since 1984.
Embed from Getty Images
The Burns-Matthew Wade pairing is makeshift at best, neither being good enough to remain at the head of the order. Both average only in the mid-30s, Wade's death or glory dismissal in the opening session on Boxing Day indicative of his limitations against a quality attack at red-ball level. So hesitant was Burns against the moving ball that he looked totally out of his depth.
A fit-again David Warner seems assured of an immediate recall, but who should be his partner: Burns, Wade, Pucovski or maybe even Marcus Harris?
Harris is one of the reserves for this Test match and with a season average of 75 also deserves to be in contention.
Australia's head coach Justin Langer has championed Burns' all summer, but with 11 failures in 12 innings, surely it's time for even Langer to admit he's wrong.
Second innings runs could again save Burns, as they did in Adelaide. But should they?
As Australia builds towards a place in the World Championship final, should it go ahead, the opportunity now to blood some of the best youngsters in the land from January onwards is a golden opportunity which should not be ignored.
At 31, Burns' career in the big-time could be just days away from ending. As for Matty Wade, he can slot down the order… maybe.
And if Melbourne is to be awarded the third Test, on default, Pucovski, 22, could make a home town debut after-all.
KEN PIESSE has written more than 50 books on cricket. His latest is Favourite Cricket Yarns available from cricketbooks.com.au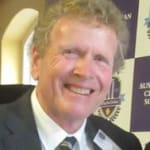 KEN PIESSE has covered cricket and football for more than 30 years in Melbourne. He has written, edited and published more than 70 sports books. His latest book, Favourite Cricket Yarns, is available from
www.cricketbooks.com.au
Comments
comments
0 comments