---
Reading Time:
5
minutes
SEVEN DAYS IN SPORT: To the surprise of very few, the Test selectors lost their biggest gamble, writes RON REED:
DEATH watches are excruciating, whatever the circumstances. In sport, they're often fascinating too. That's certainly how it was when Joe Burns and Matthew Wade walked out to open the batting for Australia against India in Adelaide on Friday, knowing most of the country were expecting them to fail. Not hoping they would, of course, but totally unconvinced that the selectors' highly controversial gamble had much chance of paying off.
It didn't. Both were out for eight, and Australia had already surrendered the high ground their excellent pace attack had seized by bowling out the tourists for a mediocre 244.
But at least it was good theatre, in the way that creepy movies can be. Doom-laden music wouldn't have been out of place.
It was entertaining not in the usual sense of runs flowing or wickets tumbling, because neither of those things happened for the hour or so that they were together. Instead, it was a desperate battle for survival with every delivery – regardless of its actual merit – a potential career-killer in Burns' case and a hiding to nothing for Wade.
Embed from Getty Images
It took more than four overs for either of them to score a run.
This was as tough as Test cricket gets, not because of the quality of the performances but the almost confidence-curdling circumstances.
Really, neither man should have been there – but that's not to say you should feel sorry for them. They're professional cricketers, this is what they do, and neither would contemplate for a moment walking away from such a challenge.
Most cricket fans – we are all selectors in our own imagination — will have watched the denouement thinking it was all too sadly predictable.
The real selectors will have to answer for it.
In their job, a lot of factors come into play, and loyalty to successful soldiers is one of them. But surely common sense suggests few, if any, are more important than form. And as everybody is well aware, Burns currently has none of that crucial commodity whatsoever – an average of 6.7 from his previous nine first-class innings, which he barely managed to match even though he faced 40 deliveries before succumbing to a line-ball – but authentic – lbw call..
Even though the options were limited with injuries to David Warner and untested tyro Will Pucovski, it was the height of optimism to expect Burns to simply shrug off the enormous mental pressure that must have been building in his brain, and suddenly pick up where he left off last January. Better players than him – and let's face it, there are plenty of them – would have struggled with that.
And Wade, of course, is simply not an opening batsman. In something like 250 first class innings, he has never before attempted to do this highly specialised job, although h has done everything else, batting in all spots, keeping wickets, even occasionally bowling. Unless he somehow makes a hundred in the second innings, he probably never will again.
With such a flimsy basis to build on, what followed was beyond disappointing as the rest folded for 191, leaving India 53 ahead and the betting man's favourite despite donating Virat Kohli's ultra-important wicket, then losing 7/56 and fielding poorly. The heat is on the Australian dressing room, and not just the players.
As for Burns and Wade – well, there's always a second innings.
Good luck to them with that. Without a lot of it, Burns will surely not be seen in a baggy green cap again.

ONE of the pleasures of following footy has always been invoking schadenfreude – pleasure at another's misfortune – in anything involving Collingwood. We all love to wallow in it, and it's really just a form of theatre, but you do have to acknowledge that the Magpies are a mighty institution without which the AFL – and Australian sport in general – would be much the poorer.
That is now significantly more the case than it was when 34 year old Eddie McGuire took over the presidency in 1998, when the club was struggling to be competitive on the field and a financial and administrative mess off it. Having announced this week that he will step away after one more season, McGuire is owed a standing ovation not only from the club's massive fan base but even those of us who barrack against them every week. His influence has been enormous and generously spread.
Embed from Getty Images
This column goes back a long way with Eddie – further back than almost anyone, in fact. About 40 years ago, his elder brother Frank, then a young footy reporter on the old evening paper, The Herald, asked me, as his Sports Editor, for permission to use Eddie as a (lowly) paid "phone man," to help him round up information from the rooms, keep track of what few stats were available and to assist with the dictation of copy. Every footy writer needed one of these off-siders and they had to be quick-thinking, smart and reliable to cope with the Saturday arvo rush.
This was the schoolboy Eddie's first foray into the sports media and needless to say, he passed with flying colours. Since then, he has occasionally delighted in introducing me to people as his first boss and the bloke who gave him his start in what became a colossal career. I suppose that's technically true enough, but it was really Frank – now a State Parliamentarian – who he really had to thank. I just took Frank's word for it that his sibling wouldn't let anyone down.
He never has, which is why I have applauded him almost every step of the way – Collingwood or not.

A FEW brief observations from a busy week:
· WHEN Philip Hughes died, cricket debated whether to ban the bouncer – and decided the game would be distorted too much in favour of the batsmen without it. Now, after a series of concussion incidents, the cry has gone up again. It should be resisted – if you stripped every sport of its element of danger, think about what would be left – a lot less. That's certainly the case here.
· Following his demolition of the experienced and able Jeff Horn with an explosive two minute knockout of handy Kiwi Bowyn Morgan, Tim Tszyu is the most exciting young boxing talent I can remember – and that might include his famous father Kostya, who I saw a lot of at close quarters.. It gets a lot harder now but it will be a major surprise if he doesn't follow dad to a world title. The least he did on Wednesday was return the spotlight to fair dinkum boxing, which is not how I'd describe old footballers such as Paul Gallen mixing it with even older cage fighters like Mark Hunt, even if they did put on a decent show according to all reports. Their fake brawl at the weigh-in was laughable and tiresome.
· WE all know women's sport is becoming more professional, and that's a very good thing. But it still came as an eye-brow raiser to learn that Perth netball club West Coast Fever has busted the alary cap by six-figure amounts two years running, for which they have now been fined $300,000 and stripped off points for next year. Meanwhile , separately, a bitter court case is in full swing in which it is being suggested its overall financial position at the same time was "parlous." Strange times for the most popular sport for young girls.
· APPARENTLY soccer's A League held a season launch in Sydney the other day – or at least its broadcast partner, Fox Sports, did – and hardly anybody noticed, certainly not me. This is a sport that has been going backwards for two or three years now – the men, that is, not the women – and needs an urgent injection of interest.
· CHANNEL 7 have made it abundantly clear they are unhappy about the quality of cricket's Big Bash, for which they have paid big bucks and are being ripped off. You can only imagine the apoplexy in their board room when the renegades were bowled out for 60 off just 11 overs, leaving about 40 minutes of blank time to fill in support of left-over ads, with viewers switching off in droves. A mid=match washout involving the popular Stars a couple of nights later was nobody's fault, but wouldn't have improved 7's humour.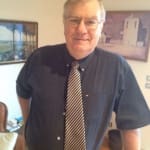 Author:
Ron Reed
RON REED has spent more than 50 years as a sportswriter or sports editor, mainly at The Herald and Herald Sun. He has covered just about every sport at local, national and international level, including multiple assignments at the Olympic and Commonwealth games, cricket tours, the Tour de France, America's Cup yachting, tennis and golf majors and world title fights.
Comments
comments
0 comments