---
Reading Time:
5
minutes
SEVEN DAYS IN SPORT: THE Twenty20 carnival is back with plenty to prove – and it was an interesting start, writes RON REED:
WELCOME back to the Big Bash, for season number 10. As a fan of this competition from day dot, it was disappointing to see it lose momentum and traction, both in terms of attendances and TV ratings, last year and it was clear it needed a shot in the arm of some sort. Now, with Channel 7 constantly whingeing that the talent on offer is inferior, the pressure has been turned up another notch.
Cricket Australia has responded with three tweaks to the rules which may or may not provide extra points of interest – it will take a while for that to become apparent – but regardless of that it is still the playing personnel who will determine how appealing the product is, or is not.
The star factor seems to be on a par with any other year – no better, no worse – even if a few of the imports – most notably England's Johnny Bairstow – are late scratchings or late arrivals for various reasons.
So it probably wasn't helpful – not that it was anyone's fault, just how the cookie crumbles – when the first seven balls of the season saw the Hobart Hurricanes' best player D'Arcy Short and hyped-up Englishman Will Jacks – he's the guy who once hit six sixes in an over while making a hundred in 25 balls in a county practice match – dismissed by the Sydney Sixers without a run between them. Then the Sixers' star youngster Josh Philippe lasted only three balls for one run. For the fans, this was a let-down.
Embed from Getty Images
However, all's well that ends well – it still turned into a good contest, with the Tasmanians looking gone for all money half way through the second innings but still managing to get up by a comfortable 16 runs. Perhaps the best part was that it wasn't just an out-and-out slogathon, with the bowlers exerting plenty of influence on proceedings, taking 14 wickets and the impressive young Hobart pacemen Riley Meredith and Nathan Ellis producing some standout death bowling. All cricket is best when it's an even contest between bat and ball and T20 is no exception.
Friday night's second match, between the Stars and the Brisbane Heat was the one most were really waiting for. That's partly because the Stars are always the glamour side of the competition, and yet have never been able to win it – much to the delight of everyone but their own supporters. And with Glenn Maxwell in red-hot form during the internationals against India, you never know what might happen. Ditto with Brisbane's Chris Lynn, who has been making rapid-fire hundreds every time he bats in club cricket.
Disappointingly, it was a fizzer with the Heat bowled out inside their 20 overs for an inadequate 125, which the Stars swallowed up with six wickets and 17 balls to spare despite scoring only one run and losing Marcus Stoinis for a duck in their first two overs.
Stoinus. Hmmm. He was the BBL player of the year last year but I have believed for some time that he is the most over-rated international cricketer in the land, with his inept World Cup last year as exhibit A. At every level he needs a lot to go right for him to be fully effective. Still, he had a good IPL apparently, and he certainly looked in fine form smashing 61 off 36 balls against the Thunder on Saturday — so we shall see.
Again 14 wickets fell and the bowlers on both sides had good nights, with the Heat introducing a couple of likely lads in Xavier Bartlett, a lively new-ball exponent with an excellent outswinger – too good for Stoinus – and left-arm "Chinaman" spinner Jack Wood, whose two wickets included Maxwell.
So the encounter wasn't a dead loss for the Heat.
For the Stars, it was yet another promise of great things to come. But we've heard that before – nearly every year in fact.
Still on the cricket, Joe Burns made another duck for Australia A against the Indians, his season average stuck in single figures, and if he is now selected for the first Test – as the powers that be have made clear is their preference – it surely flies in the face of all logic and fairness to other contenders.

FULL marks to the AFL for returning games to their proper length, 20 minute quarters as opposed to the 16 minutes that were used this year and the 18 minute compromise that had been getting strong support for next year. Apart from spectators getting value for money, the extra strain on players' stamina should increase the fatigue factor which in turn will lessen congestion, or so the experts say. That has to be a good thing.
Speaking of value for money, yet another interesting observation from, yes, Kevin Sheedy (who else!) this week. Speaking to Sam Kekovich and Leon Weigard on their podcast Sport and Life, he said footy was operating at about 70 per cent of its potential entertainment value. Why? Because the coaches are too committed to defence and not prepared to attack. It's been a trend for 15 years and will take another five to fix, he said. As usual, the old coach is on the money – low scores and the absence of gun goalkickers is a blight.

BREAK dancing an Olympic sport? Predictably, the IOC's decision to introduce the street art form at the Paris Games in 2024 has been howled down by the traditionalists, as was the inclusion of skateboarding and climbing for Tokyo this year/next year. But I've got no problem with it. It is very athletic, extremely skilful and makes for spectacular viewing, so what's not to like? Plus, it's youthful, gender non-specific and does not require large, costly teams and entourages to stage.
No tears are required for the elimination of baseball to help make say for new sports because the Olympics are not the game's peak stage anyway, although softball appears to have been caught up in the backwash. No complaints either about boxing and weightlifting having been cut back, with one wearing a long history of corrupt judging and the other never exhibiting much shame or embarrassment about it's coping record. I used to enjoy watching weightlifting up to a point, but now find it boring.
And there is unlikely to be much protest about the axing of the men's 50k walk, which takes the best part of four hours of people all doing precisely the same thing to find a winner.
Embed from Getty Images
Squash, which is sometimes in the Commonwealth Games and sometimes not, is unlucky not to have ever been given a chance and it now looks like it never will be. Ditto netball, although its case isn't helped by it being limited to one gender and a large gap in competitiveness between the top half a dozen countries and the rest.
Cricket appears to be unwelcome, again perhaps because there are only a handful of nations that would be in serious contention fo a medal, as well as the size of the teams.

THE national anthem is again the subject of fierce debate following young singer Olivia Fox's rendition of it in the indigenous dharug language before the rugby match between the Wallabies and Argentina. This was a very good move that should have a future. But for what it's worth, I would still prefer The Seekers' hit song I Am You Are We are Australian.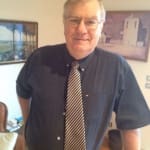 Author:
Ron Reed
RON REED has spent more than 50 years as a sportswriter or sports editor, mainly at The Herald and Herald Sun. He has covered just about every sport at local, national and international level, including multiple assignments at the Olympic and Commonwealth games, cricket tours, the Tour de France, America's Cup yachting, tennis and golf majors and world title fights.
Comments
comments
0 comments