---
Reading Time:
7
minutes
SEVEN DAYS IN SPORT: Glenn Maxwell's unique style is good for cricket and that's just bad luck for the bowlers, writes RON REED:
NOT for the first time – and it won't be the last – cricket fans have been left not knowing quite what to make of a Glenn Maxwell fireworks display.
The most unorthodox man in world cricket is an eternal enigma – you're never quite sure whether he is going to win a match for you or lose it.
That was the case again in Canberra on Wednesday night when he blasted a typically thunderous 59 from 38 balls to bring Australia within comfortable reach of a third successive win over India – only to produce an unnecessarily ambitious swing at a straight ball that crashed into his stumps, leaving the tail to finish the job. Which, to no-one's surprise, they were unable to do.
So, did this brain-fade denouement cost his team the win? Well, yes – eventually.
Was the rest of his knock up until then the main reason why they were any chance of winning at that stage? Yes again.
Embed from Getty Images
So there's not much point applauding him with one hand and giving him the thumbs down with the other – with Maxi, that's the way it's always been and always will be.
Generally the positives outweigh the negatives and Australian cricket is lucky to have him, especially the fans. When he is on fire, there is no more entertaining performer.
In these three matches, his overall strike rate was 194.18, the highest for an Australian to have faced at least 50 deliveries in any one-day series or tournament, beating his own record from the 2015 World Cup.
You have to admire his attitude as much as his ability.
In fact, you get the distinct impression that no-one is being more amused than Maxwell himself. As sportswriter Russell Jackson noted on Twitter, he plays cricket with a smile on his face as if it is a game to him whereas so many other professionals seem to treat it like a job.
In this, the age of T20, what used to be regarded as trick shots are now commonplace, but Maxwell – one of the first to cultivate them – has become such a master of the art form that he is almost unique.
When he unleashed as astonishing 100m reverse sweep for six off spinner Kuleep Yadav, the commentators were almost lost for words, with Mark Waugh suggesting nobody else in the world could have played the shot with such precision and force.
Ian Chappell claimed that this new-age technique – where right-handed batsmen suddenly switch-hit to left-handed shots — was unfair because bowlers did not have the option of suddenly changing their methods. Shane Warne and Rodney Hogg agreed.
Hmmm, if there is any merit in this argument, perhaps a rule change could be instituted to allow bowlers to suddenly switch hands if they're ambidextrous enough (which almost none would be) or not be required to notify the batsmen whether they intend bowling over or around the wicket.
Former umpire Simon Taufel explained that the over/around the wicket requirement was linked to the positioning of sight-screens – but he also said the laws of the game are crafted to govern all cricket at all levels. Half the cricket grounds everywhere – in parks, not stadiums — would not have sight screens, so that doesn't stack up.
The naysayers claim the bowlers do not have the same options to suddenly do something different. That's not entirely true.
They can deliver the ball at different speeds, on whatever length, spin it, swing it or cut it in either direction – all without notifying the batsman of their intentions — and if the state of the wicket is in any way less than pristine, that's in their favour too.
Yes, it is and always has been a batsman's game in all forms, but only up to a point.
As Maxwell himself said, maybe bowlers just need to get a bit smarter, as batsmen have been doing for a long time now.
It is highly doubtful if any tinkering would make much difference to Maxwell and his adventurous ilk, and there should be no chance of the shots in question being banned – they're an integral part of the spectacle now, and cricket in all its forms needs all the spectacle it can get.
That's why Maxwell is such a valuable asset.
Together with Aaron Finch, Steve Smith, David Warner, Marnus Labuschagne, Alex Carey and a very good set of bowlers, the one-day team is a very entertaining unit – and it is coming off an impressive series win that suggests it has improved since last year's World Cup. This has been reflected in Foxtel's ratings, which have been through the roof. What's not to like?
Well, Channel 7 – who don't have the rights to white-ball internationals and would rather they hadn't been played in this time frame at all – have found plenty not to like. But their whingeing about having been sold a pig in a poke is becoming very tedious. Maybe they should have been more careful about what, precisely, they were signing up for, but that now looks like being a matter for a court to decide, which is an unfortunate look for the game in general.
Seven have been a great sports broadcaster in many respects but cricket has never been part of their DNA, let alone their soul. Say what you like about Channel 9's long stint in charge of the optics – and they certainly weren't perfect — the big boss, Kerry Packer, loved the game, and it showed.
KP is long gone now, and so – from cricket – is 9, which might just go to show you sometimes don't appreciate what you've got until you lose it. Meanwhile, I'll just stick with Foxtel, even when the Tests roll around – in fact, especially then.

IF YOU were to assemble a list of the finest international sportsmen Australian has produced in the 21st century, basketballer Andrew Bogut would be … where? It's not an easy question to answer, except to suggest that he would be somewhere in the top two or three dozen, and even that might be selling him short. Certainly, he has been the best player of his generation in a sport with plenty of global clout, a championship winner in the NBA and, at home, a triple Olympian and still a MVP in the national league as he wound down to the retirement which he has just announced.
The flood of tributes were certainly well-earned.
But his talent on the boards wasn't his only contribution. He was also a frank, fearless and enthusiastic voice in the media, telling his 388,000 Twitter followers and anybody else who tuned in on other platforms exactly what he thought about issues in the game – or any other game for that matter – and the world in general. When he returned to the NBL there were suggestions he might have to tone it down a bit to avoid offending people, but that was rubbish – he knew exactly what the fans wanted to hear and was more than willing to give it to them.
This syndrome did work against him once, when he abused the referees during a semi-final against Spain at the world championships a year ago, insinuating by gesture that they were being paid to corrupt the result. Enraged, he shouted that FIBA, the sport's controlling body, were "cheeky-arsed motherf……s" and a disgrace.
Embed from Getty Images
The outburst lacked class, sportsmanship and grace in defeat and was a national embarrassment, for which this column was highly critical.
However, it was out of character with no precedent and no repetition, so we should be happy to file it under "regrets, I've had a few" and move on, unambiguously congratulating him on a career that did Australia proud.

THERE is a great deal of understandable community unease about the Australian Open tennis going ahead – albeit two weeks later than scheduled – with planeloads of players and associates flying in from countries where the pandemic is still in full swing. The Open is a jewel in the sporting capital's crown – but is it worth the risk of sparking another outbreak of the virus?
Yes, on balance I think so. In Melbourne, we have had more than enough of living half-lives unable to come and go and do as we please and it is beyond desirable that we return to as close to normal as we can get, as quickly as we can.
The safety measures being applied to the tennis entourage have been debated long and hard and should be enough. We're winning this fight – going into retreat mode now would be counter-productive on several fronts..

F1 RACING driver Daniel Ricciardo is – in my experience, having interviewed him one-out a number of times – a thoughtful, articulate and sensible individual, as was Mark Webber before him. Australia has been fortunate to have the two of them representing us on such a big stage for so long now.
So  he is fully entitled to his view that it was wrong – disgraceful, he said – for officials to allow the fireball crash involving French driver Romain Grosjean at the Bahrain Grand Prix to be constantly replayed on TV while the event was still in progress.
However, that didn't happen until it was clear that Grosjean's life was not in danger, so in that context the spectacular bingle was big news and in high demand for anybody who was tuned in. Of course the TV people were going to put it on high rotation.
For Ricciardo and every other driver, it's a high-risk caper for which they are paid enormous amounts of money so squeamishness is not really an option, not when death or even serious injury have not been part of the package.

FOOTBALL club presidents come and go and the Western Bulldogs' Peter Gordon is no exception (unlike Collingwood's Eddie McGuire who looks like he's never going to go.)
Some, of course, leave greater legacies than others – but few, if any, can claim to have been responsible for saving their club from extinction. Gordon can – not without a lot of help from others, of course – and not only that, he has made the club a financial and on-field force again, something that very few observers of the great game would have believed possible a couple of decades ago.
Embed from Getty Images
Having now announced his departure after two lengthy, busy and highly productive stints in the role, if there was a Hall of Fame for presidents he would be a very strong candidate to be the first inducted.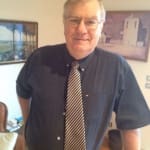 Author:
Ron Reed
RON REED has spent more than 50 years as a sportswriter or sports editor, mainly at The Herald and Herald Sun. He has covered just about every sport at local, national and international level, including multiple assignments at the Olympic and Commonwealth games, cricket tours, the Tour de France, America's Cup yachting, tennis and golf majors and world title fights.
Comments
comments
0 comments