---
Reading Time:
7
minutes
SEVEN DAYS IN SPORT: The green light is flashing for the Tokyo Olympics, take two – with a difference, says Chief Writer RON REED:
FOR the many young Australian athletes in full training for the Tokyo Olympics, it was a case this week of do you want the good news first or the bad news.
There was a strong Oz presence in the Japanese capital as Prime Minister Scott Morrison, there on other business, joined the president of the Australian Olympic Committee, John Coates, for an update from the locals, which also included the president of the International Olympic Committee, Thomas Bach.
This was a heavyweight assembly, also involving Japanese Prime Minister Yoshihide Suga, Bach was making his first visit since March when the 2020 Games were postponed for a year, while Coates – who is also Bach's vice-president – is a regular visitor in his role as the IOC fixer who oversees the organising committee's progress.
So with less than nine months to go, it is fair to assume that the purpose of this get-together was to ensure that there was no longer any doubt that the Games will, in fact, take place – a necessary reassurance given that there is still plenty of world-wide scepticism about that, with the coronavirus pandemic still in full swing in most places.
Japan is no exception – as the meetings got underway, it was made known that 500 new cases were reported in Tokyo and 2000 around Japan, both single-day records.
However, it now seems certain that one or more vaccines will be in use well before the Games are due to start on July 23.
So the green light is flashing.
That's the good news.
The bad?
Perhaps that should just be the not-so-good.
These Games are simply not going to be the enjoyable party, the social and cultural melting pot, that they have always been before, as anybody who had the pleasure of experiencing the Sydney version 20 years ago would not have forgotten.
It's going to be strictly business.
Confirming that, Coates said athletes would be discouraged from sightseeing or experiencing the many tourism experiences Tokyo has to offer, and would be asked to go home as soon as they have competed. The customary party atmosphere in the athletes' village will be missing, and while the full contingent of 11,000 competitors from more than 200 countries will be welcomed even the opening ceremony parade will be pared back.
There will be stringent rules and guidelines about everything anyone does, which, sadly, is starting to sound like the killjoy Games.
Hopefully, however, this is being too pessimistic. In my experience – and I've attended nine Games, and fully intend to make this the tenth – the Olympic spirit is a very powerful force, as is sport's capacity for generating goodwill and overcoming obstacles.
Embed from Getty Images
The Japanese people will be eager to help visitors make the most of it.
They have form for that.
The summer Games were last staged in Tokyo in 1964, less than 20 years after the war, and tensions had by no means entirely dissipated. But those who were there, such as legendary swimmer Dawn Fraser and basketball Godfather Lindsay Gaze, have told me in glowing terms of how the locals went out of their way to make very sure that everybody felt welcome and at peace. The "friendly games," as they were known, were a magnificent experience, the two veterans agreed.
Much later I sampled this hospitality at the 1998 Nagano Winter Olympics and nothing had changed – everything about it was warm except the weather, of course.
Whatever it looks and feels like, an Olympics in some shape or form will be vastly preferable to no Olympics at all.

IN several years of tailing the Australian cricket team around various countries, it was often noticeable how reluctant some players were to embrace what was going on around them. They were tourists in a cricket context only, especially in places where it was perceived to be uncomfortable, perhaps even confronting, anywhere except the confines of the playing fields and their hotel rooms. Nowhere was that truer than in India.
I often found it slightly sad. Now, though, it has changed, from all accounts, and there is no doubt who is mostly responsible for that. Steve Waugh was always curious about his surroundings and encouraged team-mates and others in his orbit to get out and about and educate themselves about the wider world, especially on the sub-Continent. Brett Lee and the late Dean Jones were two star players who also immersed themselves in Indian culture and became de facto local heroes because of it – very profitably, too.
Waugh is still making it his second home, having been there about 50 times as a player, philanthropist and seeker of inspiration.
The ABC TV documentary last Tuesday night on his passion for photography and fascination with India, which have been combined in a new book, The Spirit of Cricket in India, was a brilliant insight into why the world's second most populous country has now become so successful in a game in which they once struggled to be truly competitive at international level. Put simply, it is an obsession for the best part of a billion people and that is bound to translate to a formidable force..
Although India used to boast one of the world's best hockey teams, cricket is now the one and only sporting platform on which it matches wits and talent with Australia. That has become a massive rivalry and is why the imminent Test series will be the biggest sports event in Australia this year with the possible exception of the Open tennis — not that there have been many, of course.
Waugh played his first and last Tests against India and given his multi-faceted connection with the place, it would be fitting if his name adorned the contest permanently, perhaps attached to a trophy for the player of each series.

MARK Skaife has been one of Australia's greatest racing drivers. The stats tell you that – 90 wins from 479 races, including six Bathursts and five touring car championships in a stupendous career that stretched between 1984 and 2008.
Is he also the smartest operator, on and off the track, the best bloke, the most popular fan favourite and the most photographed individual ever to fill a seat in a fast car? The legendary Peter Brock excepted, perhaps – or perhaps not.
Well, that's the distinct impression you get from his autobiography, entitled simply MARK SKAIFE, which has just been published by Affirm Press, a 278 page handsomely-presented hardback which – appropriately, I suppose – gets from his childhood to his afterlife as a TV commentator in pretty quick time. It doesn't take long to read.
Embed from Getty Images
One reason for that is the emphasis on illustration rather than text – there are 203 photographs, which fill more than half the entire page count, including 26 double-page spreads. There are also 26 testimonials from opponents, family and other associates, several of whom weigh in more than once. These two elements give the project the feel of a personal souvenir.
That's not to say there are no insights into what makes the bloke tick when he's risking life and limb in an environment where the slightest mistake can spell disaster, or behind the garage doors, or in the back rooms where the business decisions are made.
He admits he has to deal with a volatile temper, which surfaced during a test session at Eastern Creek in 1995 when "I had the shits" about being lumbered with bad tyres. Next thing he knew he was being loaded into an ambulance after hitting a wall hard. "I was very lucky not to be killed," he writes.
"You'd have to be an idiot not to question what you do for a living at that stage. At the end of the day it's what you do and the reality is that you make the decision to take those risks or not.
"As committed as you might be – and you might be right on the edge – you don't ever turn into a corner thinking, I'm not going to make it. But you have to set your own boundaries for how hard you want to push, how many risks you want to take, and I had a big think sitting in that hospital bed."
He also admits that there were times when his all-consuming dedication to the sport wasn't very healthy. "You end up getting so caught up in your own little world that you don't see the forest for the trees," he says.
But all's well that ends well – and it was such a buzz that you are left in no doubt that he would do it all again in a heartbeat.

SPEAKING of sports books … rugby league legend Cameron Smith was reportedly so taken aback by some of the reactions to certain controversial opinions expressed in his new autobiography that he decided he didn't want to talk about them any more and pulled out of a number of media promotional engagements.
It reminded me – not that I need much reminding – of the AFL Hall of Famer who asked me a year ago to write a no-holds-barred biography about his descent into a personal hell, only to abruptly walk away with 50,000 words in the can after he realised his family would not approve of some of the lurid, confronting confessions he had been so keen to get off his chest.
Who? Well, there will be more to say about this when my own book, WAR GAMES, arrives soon, via Wilkinson Publishing.

SWIMMER Shayna Jack's four year suspension, imposed by Australian anti-doping officials after testing positive to an anabolic agent last year, has been cut in half by the Court of Arbitration in Sport. Why? Because CAS said it believed her when she insisted she did not ingest the drug deliberately. They all say that, don't they? Well, yes, most do, but it has always seemed to me that automatically assuming that they are all lying – as many hard-liners in all sports and much of the media do assume – is unrealistic and potentially unjust. In every aspect of life, accidents do happen. Why is it impossible to believe that somebody like Jack is telling the truth?
There is also the matter of young, naïve athletes who do experiment with drugs and then come to their senses and clean up their act, realising they are damaging themselves and their sport – should they be automatically pilloried forevermore for one mistake? Life is not that black and white.
Embed from Getty Images
As Swimming Australia said, it has a zero-tolerance policy but "this does not mean that we cannot demonstrate care and empathy for young people who are part of our community, who are thrust into a complex system that can be overwhelming, often confusing and confronting."
Of course no-one wants to see drugs in sport but CAS is right to recognise that it is a minefield in which not everybody necessarily deserves to be blown to bits.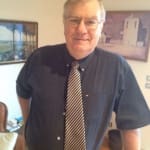 Author:
Ron Reed
RON REED has spent more than 50 years as a sportswriter or sports editor, mainly at The Herald and Herald Sun. He has covered just about every sport at local, national and international level, including multiple assignments at the Olympic and Commonwealth games, cricket tours, the Tour de France, America's Cup yachting, tennis and golf majors and world title fights.
Comments
comments
0 comments