---
Reading Time:
7
minutes
SEVEN DAYS IN SPORT: Everybody wants to see the new star of Australian cricket in the Test team, except maybe the selectors, says Chief Writer RON REED:
HAS there been a more interesting – exciting, even – addition to the Australian Test cricket team this century than Will Pucovski?
For mine, no. There have been some high-impact players to emerge in the past 20 years, such as Mitchell Johnson, Steve Smith, David Warner and perhaps Marnus Labushagne, among others, but none of them had quite caught the eye beforehand in the way that the 22 year old Victorian has been doing for three years now, and the last couple of weeks in particular.
That's no guarantee that he will be just as successful, of course, especially as he has had to overcome a couple of issues that have nothing to do with his talent, which is obviously prodigious.
But it should guarantee that he will make his debut as soon as possible, in the first Test against India in Adelaide.
Very surprisingly, it's starting to look like he won't.
Coach and selector Justin Langer has made it clear he is not in favour of splitting the incumbent opening partnership of David Warner and Joe Burns, and chief selector Trevor Hohns has also declined to commit to the change, suggesting that Warner needs to be asked for an opinon.
Pardon?
When did players – other than the captain – start deciding who their team-mates will be? Who knew that consulting them is a regular part of the selection process, as Hohns said was the case?
Yes, Burns has played a valuable part in the team's recent run of success and has a respectable record but his mediocre performances in the Shield so far couldn't be in starker contrast to his young rival's stupendous start.
If runs are the crucial currency, as they surely always should be, this is a no-contest unless something remarkable happens in the Australia A hit-out against the tourists.
There is another important, if unofficial element to this controversial debate.
Broadcasters do not select teams either, but given Channel 7's angst over other aspects of what's on offer it will be no surprise if they weigh in with a desire to have the exhilarating newcomer as part of their package rather than the run-of-the-mill older hand with little or no star quality.
The public don't pick the team, either, but there is little doubt who they would prefer to see.
If he gets the nod, Pucovski will be close to the No 1 talking point of the series opener, and will be even more newsworthy when—if — the stage is his home ground, the MCG, on Boxing Day. As things stand now, it seems unthinkable he could miss that marquee match.
Hopefully the selectors will guarantee him the entire four-match series to establish himself even if the initial results don't match the promise.
There are no longer any doubts that he is ready, the good judges – Hohns no exception — are all saying.
It is sad that those good judges do not now include the recently departed Dean Jones, who had taken a close interest in the boy's development, perhaps because he recognised a bit of himself in the prodigy's progress.
Jones was the best Victorian batsman of the last 50 years – unless perhaps you count Bill Lawry, who finished in 1972 – so hopefully nobody is going to start proclaiming Pucovski as the new Deano.
He's not the new anybody.
Time was when people were unable to resist labelling any bright new batting talent to come along as the new Bradman, a fate which befell my first cricket hero, Norm O'Neill, a charismatic and very talented player who naturally found the well-meaning tag impossible to live up to, as did a few others.
We were reminded of that the other day when Greg Chappell told reporters that emerging WA all-rounder Cameron Green was the best young batsman he had seen since Ricky Ponting, which is not quite the same as calling him the next Ponting – but applies subtle pressure just the same.
Embed from Getty Images
Ponting himself – who was the "new David Boon" while growing up in Tasmania – lives in Melbourne now and has had plenty of opportunity to check out Pucovski in various settings, but the story goes that the first time he was persuaded to do so he concealed himself behind some trees so that no-one knew he was there. The fear, of course, was that the mere sight of him doing this would ramp up the hype around the boy with the bat.
Pucovski says he has deleted all cricket apps from his phone and is trying hard to block out the noise surrounding his formidable hot streak of form, and that's probably a smart move – but there's going to be so much of it this summer that he'll have his work cut out ignoring it.
Certainly, the broadcasters – and all of the media, really – will make a meal of the Pucovski story, and that of Green, too, if he gets to actually play.
And if Pucovski isn't enough, or even him plus Green, there are three other uncapped players in the squad – Mitchell Swepson, Sean Abbott and Michael Neser – so there are plenty of potential fresh storylines. After such a year of sporting rations, bring it on.

NOBODY disputes Lisa Alexander's right to declare herself an expert in sporting high performance, based on her successful stint as the coach of the world champion Australian netball team, the Diamonds. She comes across as a smart operator generally, too, so it is probably safe to assume that her application to be considered for the vacant senior coaching job at North Melbourne footy club was more than just an attention-getting stunt on behalf of the gender revolution that has reshaped all sport for the past two or three years and which continues to gather pace.
Footy has been part of that – within carefully defined, appropriate parameters, of course. That's what the AFLW is.
But it is a long, long way from ready to consider appointing a woman to coach a senior men's team, which is why the Kangaroos didn't even bother interviewing Alexander. Which came as no great surprise to anybody, probably not even the optimistic applicant herself.
Is this ever likely to change?
Embed from Getty Images
Well, AFL Coaches Association chief executive Mark Brayshaw claimed that Alexander convinced him it was possible. "The first time I heard from her it became apparent that if you're a really good coach, you're a really good coach full stop. So I've got no doubt that down the track there won't be any reason why there can't be a lady coach," he said.
"Down the track" are definitely the operative words there – a long way down it.
At this stage there are no longer even any female coaches among the 10 AFLW clubs, although a couple have come and – quickly – gone.
Coaching in the AFL is a fiendishly difficult task for blokes who have been heavily immersed in the game all their life, let alone newcomers with no relevant experience. How hard? Just ask North's last incumbent, Rhyce Shaw, or the likes of the serially frustrated Nathan Buckley perhaps.
While Alexander is correct that semi-abstract concepts such as culture, communication and education – her specialities, she says — are must-haves in any sporting environment, it is still a stretch to suggest that netball has anything much in common with elite men's football.
So for anyone seeking to make points about inclusivity, equality and discrimination, there are more realistic platforms.
.

COLLINGWOOD coach Nathan Buckley said it was "my toughest day in footy – bar none" as he unloaded four players who didn't want to leave, with the two highest-profile departees, Adam Treloar and Jaidyn Stephenson, making it abundantly clear they were deeply unhappy to be told they were not wanted. "It does hurt," Stephenson and Treloar both said as he headed across town to North Melbourne and Footscray respectively.
For that reason alone, this has not been your normal trade period.
Embed from Getty Images
This end-of-season ritual usually has the air of a tedious, drawn-out meat market where emotion is routinely obscured by endless chit-chat about draft picks to be used on kids most people have never heard of, extravagant contracts that now seem to be daylight robbery, physical and mental problems that have suddenly surfaced and games of bluff and brinksmanship between bean-counters and talent-spotters. Mostly, it dominates the media to such an extent that it's liable to make you wish you were back in last April, when there wasn't any footy for a month or two – well almost, nobody would really want that again.
The point of difference with this one was, clearly, the Collingwood fire sale, which has touched a nerve – to say the least – with the game's most traditional army of supporters, who still maintain a powerful sense of "club" as distinct from ruthless business outfit, which is where footy has been heading for a long time.
There are so many unanswered questions, allegations of mistrust and dishonesty and varying versions of what has really gone down that it has become a public relations disaster, not the first one of president Eddie McGuire's long tenure but possibly the most serious.
How serious? Time will tell.
McGuire and his cohort, Buckley certainly no exception, will cop plenty of short-term heat, but that's life in the big league. The flak usually fades, especially once the mainstream media have had their fill of it and a new season looms up.
Meanwhile, the rejected players will move on and – if they're savvy – be thankful that they still have extremely well-paid jobs in their chosen line of work which is more than many thousands of their fellow citizens of Melbourne now do.

WELCOME back Brian Goorjian, who is about to be formally anointed as coach of the national basketball team, the Boomers, for the second time. The American-born guru is a popular, highly-respected figure with an impressive track record at club and representative level, here and overseas. His new tenure has been given a shot in the arm with the news that the American NBA has adjusted its program next year so that no players need miss the Olympics, which will make an enormous difference to the Boomers' authentic chances of finally winning a medal. Goorjian is a protégé of the Godfather of Australian hoops, Lindsay Gaze, whose life story – and there's more than 80 years to cover – is about to hit the bookshops. Looking forward to it.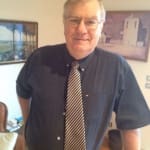 Author:
Ron Reed
RON REED has spent more than 50 years as a sportswriter or sports editor, mainly at The Herald and Herald Sun. He has covered just about every sport at local, national and international level, including multiple assignments at the Olympic and Commonwealth games, cricket tours, the Tour de France, America's Cup yachting, tennis and golf majors and world title fights.
Comments
comments
0 comments