---
Reading Time:
3
minutes
The Olympic Games might have been postponed a year, but that has not stopped Australian gold medallists confirming they will be back for the 2021 Tokyo Games.
Rugby Sevens has only been an Olympic sport for one games, and Australia's women's side took the inaugural gold at Rio 2016, comfortably beating New Zealand 24-17 in the final in the Deodoro Stadium. Two veterans of that win, Shannon Parry and Sharni Williams have now re-signed for the Tokyo campaign, handing the 2017/18 World Series champions a huge boost for next year's games.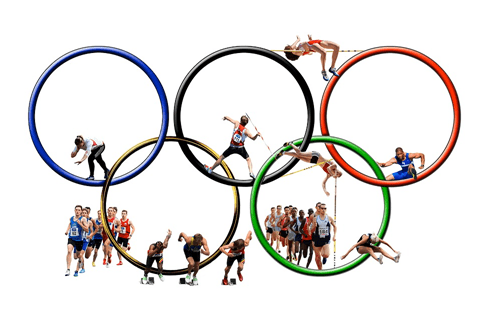 The Olympics is one of the world's most anticipated sporting events, but the 2020 competition set to take place in Japan was cancelled after the recent situation around the world.
An infographic by Bwin Sports on the summer's sporting events, details how the Summer Olympics were just one of several high-profile sporting events to fall foul of restrictions around the world. Indeed, in Formula One, the Australian Grand Prix was the first to be cancelled on March 15th in one of the earliest examples of the world situation affecting the sporting calendar and impacting our sport here.
Losing the Grand Prix was certainly a blow to Australian sport, but with the Australian Football League Finals set to go ahead with fans in Queensland, as well as Parry and Williams committing to the Rugby Sevens in 2021, things are beginning to look up. Indeed, the Australian women will be amongst the front-runners for another gold medal next summer, although it was touch and go according to Parry, who captained the gold medal-winning side in 2016.
"It took a while for that realization that 2020 Tokyo wasn't going to happen, but you've got have your head down, bum up and train for another 12 months and get the job done," Parry told Rugby AU. "As soon as we got that certainty that the program was going ahead, I wanted to be a part of that and thankfully Rugby Australia's giving me this opportunity to continue on this journey."
The news comes on the back of Chloe Dalton also committing to return in 2021. Dalton, another key part of the 2016 gold medal team, confirmed in mid-September she too would be back for next year's games. She even confirmed that she will not play in this year's Australian Football League to prepare for Tokyo. After finishing fourth in the 2018/19 World Series, Dalton revealed that focus was needed to bring back another gold medal.
"From there we've regrouped and looked at 2021 and tried to work out what we as a team can be doing to get ahead of our competitors," she told Inside The Game. "Using this time that we are fortunate enough to be training as a team to try and work out what we can be doing, whether that is in the gym on the field or away from there, to try and get a competitive edge heading into Tokyo and defend that gold medal."
Her gold medal was one of eight won by Australia in Rio. Mack Horton took gold in the men's 400m freestyle, Kyle Chambers took the same in the men's 100m freestyle, whilst the women's 4x100m freestyle team also took gold. In total, swimming accounted for 10 of the 29 overall medals won by Australia.
In other events, Catherine Skinner won gold in the women's trap shooting, Kim Brennan triumphed in the women's single sculls and Tom Burton also snatched a sailing gold in the men's laser. Finally, Chloe Esposito won gold in the modern pentathlon.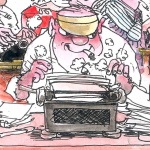 Comments
comments
0 comments