---
Reading Time:
8
minutes
SEVEN DAYS IN SPORT: BARRY Davis was "the purest of footballers" and don't just take Tim Watson's word for it. His brother thinks so too, says Chief Writer RON REED:
ON Brownlow Medal weekend, which it now is, hard-luck stories are never hard to come by. There's probably more footballers who have been considered stiff not to have "taken Charlie home" than those who actually have – either because they were absolute champions who never quite got the recognition they deserved from the umpires (think Leigh Matthews, Ted Whitten, Ron Barassi, you name them), because they missed too many games in an otherwise dominant season or because of inexplicable quirks in the voting in a given game or two.
There have probably been unluckier ones than Barry Davis, but he'll do for starters, having been runner-up twice, to Kevin Murray in 1969 and to Ian Stewart in 1971. Stewart, then with Richmond, won for the third time by three votes from Davis and Peter Hudson, so no great argument there.
But it is the first one, by a single vote to the ageing Fitzroy champion, that rankles most with old Essendon supporters, and which has now been exhumed again in one of an unusually small number of new football books that have been published in this difficult year, although there are a handful more in the works, I gather.
BORN TO PLAY: The Barry Davis Story is unique in that the author is not the subject himself, with or without a ghost-writer, or a professional author or journalist, but his brother Ken Davis, whose lifelong admiration for his older sibling – as a hugely talented and versatile sportsman as well as a person of impeccable character – could not be allowed to go unrecorded any longer given Barry is now 77.
It is unashamedly a hagiography, in other words a biographical tribute that focuses entirely on the positives, and there are a great many of them. You won't find any suspect skeletons emerging from dusty cupboards here, for the simple reason that Barry Davis – by common consent, not just in his brother's proud estimation – was a sportsman's sportsman in every sense.
In an era when "anything goes" was standard practice for many footballers, Davis played by the rules and the spirit of the game scrupulously, never complaining when opponents operated differently. That said, the book makes abundantly clear his disdain for some of the legendary Leigh Matthews's methods, notably the day he ironed out Western Australia's Barry Cable in a state match in which Davis was his team-mate.
Davis's record is, of course, spectacular. He played 218 games for Essendon and 71 for North Melbourne, winning two premiership with the Bombers and captaining the Kangaroos to their first. He won five best and fairests and is in both clubs' team of the 20th century and the AFL Hall of Fame. He also coached Essendon. Among other things. He was also a star schoolboy athlete and a handy District cricketer and club tennis player.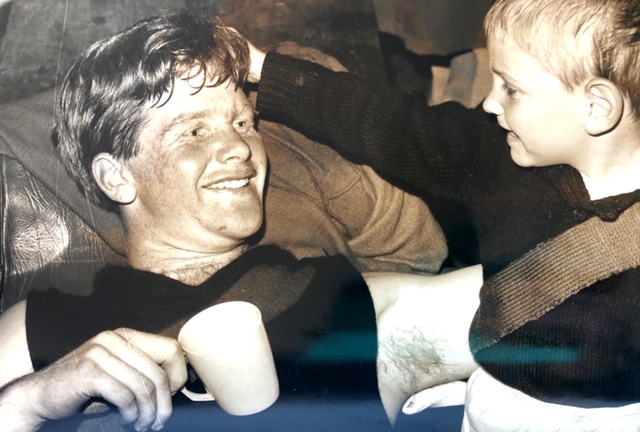 All a bit too good to be true? Well, Ken Davis, himself a good club cricketer, junior footballer and coaching assistant at VFL level, invites you not to take his word for it – dozens of team-mates, opponents and respected observers have contributed their thoughts and maybe Tim Watson summarises the consensus when he writes in the foreword: "He was the purst of sportsmen."
But back to the missing link – the Brownlow.
A month before the end of the 69 campaign, Davis starred against the Lions with 23 kicks, eight handballs, nine marks and a goal in a losing team, while Murray had 20 possessions – but got the three votes from umpire Jeff Crouch, who gave Davis two. Reverse that and the medal changes hands.
In the last game of the year, Davis went even better with a mammoth 36 possessions and two goals against Carlton, but again got only two votes – this time, behind Alex Jesaulenko, who did kick seven goals. Essendon coach Jack Clarke said it was the best game he had ever seen Davis play.
It happens. In 1993 Carlton's Greg Williams lost what would have been his third Brownlow by a single vote to Essendon's Gavin Wanganeen after not getting a vote at all in a match in which he had more than 40 possessions and kicked three goals.
Old Bombers also still shake their heads at the great Bill Hutchison being beaten by South Melbourne full-back Fred Goldsmith by one vote in in 1955, which would have been his third Brownlow too.
When Essendon met the Swans their versatile champion Hugh Mitchell played on Goldsmith and kicked 9 goals and 6 behinds out of a team score of 13.14 – and somehow Goldsmith got the three votes, without which he would not have beaten Hutchison.
How could that happen? One theory that's been handed down is that Mitchell was in such hot form and getting such good service from the midfield that he might have kicked 15 goals if Goldsmith hadn't been on the job. Hmmm, like the Naked City – for anyone old enough to remember that ancient TV show — there's a million stories in the Brownlow medal and that's just another one.
Born To Play is published by Ken Piesse Cricket Books in hardback format, rrp $50.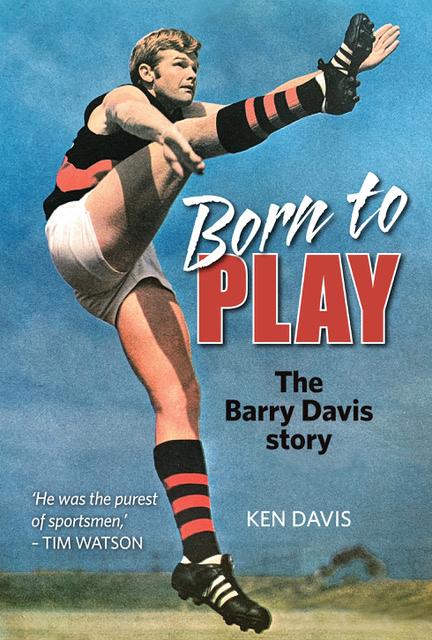 EVERY sports administrator in the world has been holding his or her breath waiting for the pandemic to seriously disrupt a major event, the heavies at the AFL certainly no exception. And finally, inevitably, it happened – with Australians smack in the centre of it.
Curiously, it didn't seem to make a ripple in Melbourne.
When well-known local businessman Gerry Ryan's Mitchelton-Scott cycling team was forced to abandon the Giro d'Italia, the second biggest bike race in the world, because of no fewer than five covid positives it went unreported in both daily papers and, unless I missed it, on any mainstream TV news for a complete news cycle. The Herald Sun still hasn't mentioned it.
As well, gun sprinter Michael Matthews – who would vie with Richie Porte for the title of Australia's best performer in this popular international sport – also tested positive with his own team, Sunweb, and had to pull out as well.
The lack of interest in this in the sports capital of Australia is puzzling, especially as the Hun has recently been pointing to its own bike race, the Jayco HS Tour, as one of the promotional activities being celebrated as part of the paper's 30th birthday.
The next edition of that seven-decade old race, scheduled for February, has already been mothballed – because of the virus.
In Italy, five teams in all had positive tests from either riders or staff, prompting fears the famous race – halfway through its three week duration – would have to be stopped. Despite this chaos, they just rode off into the distance as if nothing had happened.
Amazing.
Mitchelton Scott lost its best rider, Englishman Simon Yates, last weekend, with four unnamed staff members following two days later.
It hasn't exactly been a year of smooth sailing for Australia's only World Tour outfit.
Embed from Getty Images
Three or four months ago, it had an uncertain future with Ryan weighing up the expense involved – the team costs a seven-figure amount to keep on the road each year – as the pandemic hit his many other business interests. At one stage he announced that it would race under the patronage of a Spanish wheeler-dealer only to almost immediately cancel the deal, admitting he had not been fully across what the ramifications were. That cost inaugural manager Shane Bannan his job and left everyone else wondering about theirs until Ryan declared that it would be business as usual, fully funded, for another two years.
Recently, Matthews made it known he would be leaving the German team Sunweb and rejoining Mitchelton-Scott, where he had enjoyed a successful earlier stint. Now he's fallen victim to the virus too.
Like everyone else in the world, the team will be glad to see the end of 2020.

YOU don't often see three of the biggest sports stars in the world strutting their stuff in record fashion across the same weekend, but that's what we just saw when …
·      Rafael Nadal slaughtered Novak Djokovic to win his 13th French Open and draw level with Roger Federer on 20 Grand Slam titles as the race for the title of best tennis player of all time continues.
·      LeBron James starred as the Los Angeles Lakers won the American basketball championship for the 17th time, winning the finals MVP for the fourth time in his stupendous career, the first to do so with three different teams.
·      Lewis Hamilton collected the Eifl Grand Prix, equalling Michael Schumacher's record of 91 wins and pretty much ensuring he will also equal the stricken German's benchmark of s even championships at the end of the season.
The Spaniard, the American and the Englishman all have enormous followings in high-profile sports, but I suspect the applause might have been loudest for Nadal, if only because he put the increasingly less popular Djokovic in his place. That was my take, anyway. However, I still expect the Serbian superstar to have the last laugh and win the race eventually.

JUSTIN LANGER has made it well and truly known to Cricket Australia that he does not agree with the plan to field two national teams at the same time for a Test series in South Africa and one-dayers at home. Speaking not only as the national coach but also a purist fan of the great game, he believes it will compromise what being picked to play for Australia means. As well, having 40 players otherwise engaged at once will also damage the status of the Sheffield Shield, which needs, and deserves, all the support it can get these days.
Couldn't agree more.

VALE Ron Best, 71, who is widely regarded as the best footballer never to play in the big league after kicking a gazillion goals in the strong Bendigo League in the 70s and 80s. Our paths crossed briefly when we were team-mates for the first few games of the 1968 season with Heidelberg in the old Diamond Valley League. We never really knew why he shot through mid-season but it might have been because as a local teenager he wasn't being paid to play as a few of us blow-ins were or it might have been because in those days that colourful competition was full of thugs who were a health hazard to any young player with his prodigious talent. Either way, going bush proved to be a good move. It's probably a pity he never had a crack at the VFL, but on the other hand there are hundreds of League players whose names are not remembered anywhere near as well as his has been for his feats at the next level down.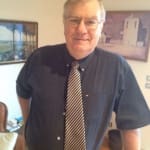 Author:
Ron Reed
RON REED has spent more than 50 years as a sportswriter or sports editor, mainly at The Herald and Herald Sun. He has covered just about every sport at local, national and international level, including multiple assignments at the Olympic and Commonwealth games, cricket tours, the Tour de France, America's Cup yachting, tennis and golf majors and world title fights.
Comments
comments
0 comments