---
Reading Time:
3
minutes
BACK on the podium at last, Daniel Ricciardo shares the Grand Prix glory with the unbeatable Lewis Hamilton, writes PETER COSTER:
SUCH is the dominance of Mercedes there was  more interest in what sort of tattoo Renault boss Cyril Abiteboul would wear following Daniel Ricciardo's podium finish in Germany.
Ricciardo said it would be something to do with the "Eifel" Grand Prix around the Nurburgring circuit in the Eifel mountains.
The tattoo was more an incentive than a bet as the Renault team struggled to push through to the front of the grid.
Once the dominant engine supplier in Formula One, taking Sebastian Vettel to four world championships when driving for Red Bull, Renault became an embarrassment.
Embed from Getty Images
Its engines were dumped by Red Bull and Toro Rosso and the French manufacturer came back to the grid as a "works" team, building its own cars and engines.
McLaren will return to using Mercedes engines after its contract with Renault expires at the end of this season.
This was the main reason for Ricciardo leaving Renault at the end of this season to join. McLaren.
That was prompted by Sebastian Vettel being ignominiously dumped by Ferrari and Carlos Sainz moving from McLaren to take Vettel's seat.
Did Ricciardo make the right move? Some commentators think he might have been too quick to move following Renault's resurgence.
Apart from the tattoo, the other point of interest from the Eifel Grand Prix seemed to be Ricciardo's failure to perform the "shoey."
The shoey is Ricciardo drinking champagne from one of his racing shoes after a podium finish.
That had not happened since 2018 and the "Honey Badger" said it was simply because he "forgot" in the heat of the moment at what was a cold Grand Prix in the mountains.
McLaren's Orlando Norris complained that his fingers were numb inside his driving gloves.
It was worse for Haas driver Romain Grosjean, who was hit on the finger by a piece of gravel kicked up with the speed of a bullet by another car.
Such trivial observations threatened to overshadow Lewis Hamilton's 91st Grand Prix victory, equalling Michael Schumacher's record and putting Hamilton on track to equal the German driver's seven world championships.
Hamilton is likely to win his seventh world championship this year and will certainly continue as a Mercedes driver next season.
An eighth driver's crown would make him the most successful Grand Prix driver in the history of the sport.
Is he the greatest of all Grand Prix drivers? Certainly he is one of them alongside such as Juan Manuel Fangio, who won five world championships, Stirling Moss, the greatest driver never to win a world championship, Ayton Senna, Alain Prost, Jim Clark, Jackie Sewart and Jack Brabham. The list goes on.
Sunday's race in Germany puts Ricciardo back in place as one of the top five drivers of the current generation. As well as Hamilton, the others are Max Verstappen, Charles Leclerc and Valtteri Bottas, who did not finish on Sunday.
Verstappen's second place and Ricciardo's third were not unexpected. Verstappen shows everything a driver needs to win and Honda has improved to be nearly on the same footing as Mercedes in a sport where cars are separated at the front of the grid by not just tenths but sometimes only hundredths and even thousandths of a second.
It is therefore doubly disappointing that Honda has decided to cease supplying engines after next season.
The Japanse manufacturer entered Formula One with its own car and engine in 1964 and has made significant progress since it started powering Red Bull at the Australian Grand Prix last year.
The pride of Honda was at stake and while face has been saved, the company is leaving F1 when there is every indication they should be staying the course.
Leaving F1 at the end of next season means they will not have to radically revise their engines under radical reform regulations.
Their last hiatus followed the Global Financial Crisis and their latest decision has been influenced by the downturn in the world economy because of the coronavirus.
This means that Mercedes, Ferrari and Renault will be the only engine suppliers.
Each manufacturer will have its own works team from next season, buildings cars as well as engines and adding to the long-held belief that "customer" engines don't always have the upgrades available to its own entrants.
Honda has spent more than $1 billion in engine development and while it has achieved much in restoring itself at the front of the grid, the changes coming in 2022 will make grand prix racing more affordable and less technical.
F1 "purists" may be offended, but there seems little point in races that always see the same cars dominating, not always because of driver talent, but because of the money their teams are able to pour into maintaining their place in the world's most expensive sport.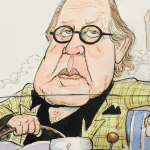 Author:
Peter Coster
PETER COSTER is a former editor and foreign correspondent who has covered a range of international sports, including world championship fights and the Olympic Games.
Comments
comments
0 comments