---
Reading Time:
6
minutes
SEVEN DAYS IN SPORT: FOUR decades on there's a new leader in one of footy's most important skill categories, says Chief Writer RON REED:
TOM Hawkins might not have been single-handedly responsible for costing Geelong the qualifying final against Port Adelaide, but his attack of the goalkicking yips certainly didn't help.
Kicking straight when the goals are within reach is self-evidently a crucial skill of the game but it's amazing how many footballers find it too hard, at least on a consistent basis.
You'd think the Coleman medallist – the season's most successful goalkicker, which Hawkins is this year – wouldn't be one of those, but on this occasion he got the ball often enough to have half a dozen shots, for a return of 0.5 and one out of bounds on the full. Given the Cats had 17 shots to Port's 13 and lost by 16 points there's no getting away from it – big Tom's inaccuracy was fatal. Just as it was last year when he registered 0.4 in a 10 point loss to Collingwood, also in the qualifying final.
This year, Hawkins has kicked 42.25, a percentage of 62.6, which is below his career numbers of 596/323 at 64.8 per cent.
Embed from Getty Images
Which prompts the question – of all the players in history who have lined up the big sticks on a highly regular basis, who has been the most accurate of all?
A week ago, I would have said the vast majority of footy fans could have been given 100 guesses and still not got close.
Answer: My old mate, former Carlton ruckman Percy Jones.
Not many footy records survive for 40 years, but when Jones played the last of his 249 games in the 1979 Grand Final he was officially the most accurate kick for goal ever, with 284 goals and 113 behinds, a percentage of 71.5 The next best was Tony Lockett's 69.7% with Peter Hudson 68.8 and Matthew Lloyd 68.6 also in the top half-dozen. Hawkins is well behind this elite cohort.
But the other day, the Western Bulldogs' Tory Dickson retired with 181/61, a percentage of 74.8, relegating Jones to second place. Or does it? One school of thought, to which the old Bluebagger obviously is happy to subscribe, is that you should need a minimum of 200 goals to qualify for this accolade.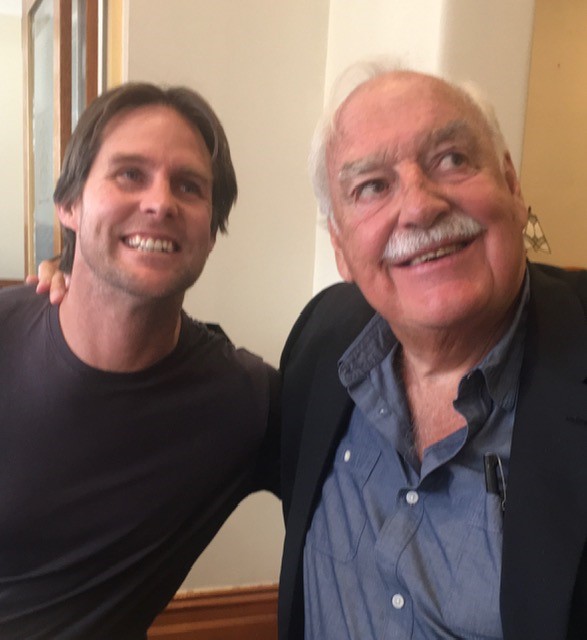 While not many fans would have known that about Jones, plenty are well aware of his worst goalkicking moment ever when, in a televised Reserves match, he found himself alone half a pace from the goal line – and somehow contrived to miss the ball and kick the goalpost instead. He has been gleefully sledged about it ever since, and if you Google him the footage of it is still one of the first things that comes up.
Only the other day, two old ruck foes, Sam Newman and Don Scott, brought it up again when he was a guest on their podcast. "Jeez, you play 249 games, win four premierships and a best and fairest, and all anyone ever wants to talk about is kicking the goalpost in a Reserves game," he moaned. This, of course, is karma, because if there was one other thing for which Jones was well-known, and still is, it's the alacrity with which he baits anyone else about something they'd rather forget.

SPEAKING of records being broken, cricketer Alyssa Healy was surprised to learn that she had gone past MS Dhoni's benchmark for wicket-keeping dismissals in T20 internationals during the short series against New Zealand this week.
There hasn't been much international sport this year, so Healy has done well to squeeze in two impressive feats – the other one, of course, being part of the world championship win at the MCG back in March, when she top-scored with 75.
That might put her in line for another major accolade very soon.
The Sport Australia Hall of Fame's annual induction ceremony will be a virtual TV event this year for obvious reasons, with seven new members to be welcomed as well as a new official Legend of Australian sport, and the highly coveted The Don award.
There might be fewer candidates than usual for the Don, which salutes not just stellar performance but qualities such as inspiration, sportsmanship and dignity, as designated by Sir Donald Bradman.
Embed from Getty Images
The award is always decided by the start of October and will be announced at the end of the month, a couple of weeks later than usual.
Looking back, the cricket girls certainly meet the criteria as a team, as does Healy as an individual, although her recent dive into the record books has come a bit late to be taken into account.
Since its inception in 1998 The Don has been given to a team only once, the Socceroos when they broke a 32 year drought by qualifying for the World Cup in 2006.
So the precedent is there and if that's the way SAHOF chooses to go, I doubt they would get too much argument. If they don't, then who?
To my mind, the best individual performance of the year – by a margin – has been cyclist Richie Porte's podium finish, at the age of 35, at what many experts are proclaiming to have been the best and toughest Tour de France in modern memory.
With a third of the year still left, it's a bit early to be speculating on the sportsman of the year, but Porte would be the clubhouse leader from, perhaps, Healy, with little-known middle-distance runner Stewart McSweyn putting his hand up by smashing the 3000m and 1500m national records.
With an Olympics on the horizon, Australian track and field is in desperate need of flag-bearers and this superb young athlete is timing his run superbly in more ways than one.

HEALY, by the way, didn't catch just herself by surprise with her wicketkeeping record. The stats people working on the second of the three T20s, and the media they service, announced that her one catch and one stumping had taken her to 92, one ahead of Dhoni. But in fact, she had reached 92 in the previous match – without anyone noticing, and now had 94. It still doesn't seem to have been publicly corrected, not that it matters except that stats people take enormous pride in never missing a trick. Healy has since added another victim, giving her a total of 44 catches and 51 stumpings – in itself an unusual stat given that catches are much more common than stumpings in all forms of cricket, for both genders. Dhoni, now retired from international competition, had 57 and 34.

PLENTY of young footballers get their dreams broken at this time of the year as clubs spring-clean their playing lists. That's life in the big league. But some axings hit home with a bigger thud than others. A case in point is Carlton's Ben Silvagni, shown the door at the club with which his family has been synonymous for three generations. When Granddad, Dad and bro play 600 games, and counting, and you are discarded without a single opportunity, that has to sting.

WHAT'S in a name? For sporting teams it is usually very important, for marketing reasons. So it's hard to know what to make of the newest team in the National Basketball League deciding to call itself the Tasmanian JackJumpers, which is a breed of ant – apparently found only on the island – known for its ability to jump and to inflict a painful bite. Well, sort of makes sense, I suppose, but I'm with one well-known Tweeter who surmised that it must have been chosen "only because every other name in the entire world had already been taken."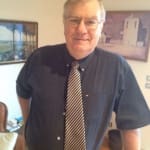 Author:
Ron Reed
RON REED has spent more than 50 years as a sportswriter or sports editor, mainly at The Herald and Herald Sun. He has covered just about every sport at local, national and international level, including multiple assignments at the Olympic and Commonwealth games, cricket tours, the Tour de France, America's Cup yachting, tennis and golf majors and world title fights.
Comments
comments
0 comments