---
Reading Time:
8
minutes
SEVEN DAYS IN SPORT: Kostya Tszyu did a lot for Australian boxing, including siring a new champion in the making, but he was never quite at home here, says Chief Writer RON REED:
"I JUST want everyone to know my name is Tim, not the son," said the new king of the Australian fight game, immediately after demolishing the man who has claimed that lofty status for the past three or four years, Jeff Horn.
In anything in life, it's not always easy being the son of a gun, but Tszyu has clearly decided – without disrespecting his famous Dad Kostya Tszyu in any way – that he is not going to carry any baggage from the family name as he embarks on one of sport's most physically and mentally demanding journeys.
He's had to put up with plenty of that on the way to where he is now, suggestions that he has been given an armchair ride because of who he is, rather than what he is – a bloody good boxer in his own right.
There won't be any more of that now.
That's one of a few reasons – apart from the superb ringcraft with which he coolly and completely crushed the popular former world champion – why the applause was so loud.
Another is that he made it clear that as he pursues the world title that now seems to be well within his long reach, he will take pride in flying the Australian flag.
The old man also did that throughout his stunning professional career, which saw him dominate the welterweight divisions in the late nineties and early 2000s, and as a member of the Sport Australia Hall of Fame he is officially a national sporting hero.
However, there was often a sense that in his heart he always really belonged to the country of his birth, Russia, which was pretty much confirmed when he moved back there permanently a few years ago, leaving his family behind – including Sydney-born Tim.
I suspected very early in the piece that something like that might happen somewhere down the track.
In January 1995, I was in Las Vegas to watch Tszyu win his first world title by outclassing Puerto Rican Jake "The Snake" Rodriguez with a sixth-round TKO after several knockdowns and having thrown 401 punches in about 20 minutes.
At the sparring sessions I became aware of an apparently uninvited character with a Russian accent, who inquired with an oily smile who each and every one present was – me included.
It turned out he was a migrant named Vlad Warton who lived in Sydney – a successful car dealer – and he obviously wasn't there just as a fight fan.
After the fight I found his promoter, the late Bill Mordey – who had lured him to Australia for a professional career after watching him dominate an amateur world championships in Sydney – drinking alone in one of the MGM Grand casino's many bars at 2am while Tszyu, Warton and other family members and supporters, many of them Russian, celebrated upstairs.
A few hours later I visited the colourful former sportswriter in his room and found him clad only in his underpants, sucking on a fag and a can of beer for breakfast, a very Mordey-esque scenario.
"Bill," I said, "you've found another star here, and another cash cow – but I reckon you're going to hear more from the mysterious Mr Warton."
"You're not wrong," he replied.
Sure enough, not long after we all returned to Australia Tszyu announced he was leaving the Mordey Camp to be managed by you know who.
Embed from Getty Images
After a protracted and very bitter wrangle the matter ended up in court with Tszyu ordered to pay Mordey millions of dollars for breach of contract. "Break-even Bill," as he was universally known, had finished well ahead – permanently.
During this time feelings ran so high that Mordey owned a successful racehorse named Kostya, which won $80,000 – but he never called it by name, referring to it only as "the horse."
Happily, the two made their peace before Mordey died in 2004 – followed a few years later by Warton.
Tszyu's relationship with Australia seemed less ambiguous on the night he was inducted into the SAHOF, when he said: "People ask me why I stayed in Australia. There is a simple reason – I came to the best country in the world.
"From the first day in 1991 I loved not only the weather but the people and I wanted to raise my family here."
I found him an interesting character to deal with, polite and co-operative but with a certain underlying air of latent, cold-eyed menace. One day, photographer Wayne Ludbey and I were watching him work out early in the morning in a Sydney park, when Ludbey moved in close for a better shot of the steam coming off his face as he shadow-boxed.
His subject glared and muttered darkly: "You are in the danger zone," as if one more step would result in a proper punch coming his way. He probably wasn't serious but Ludbey wasn't about to risk finding out.
An hour later we were back at his suburban mansion, enjoying breakfast, when he insisted on showing us his pets – several poisonous snakes, living in an enclosure in the family room. He also introduced us to his eight year old son Timophey, who seemed to be completely unfrightened by snakes – or anything else.
In that respect, nothing has changed for young Tim.
Australia has had many successful father-son combinations in any number of sports but never, as far as I recall, in boxing. That's just one more reason why one of the best sports stories of this strange year is now unfolding.
Tszyu the younger obviously has what it takes, technically, to go all the way, and an innate confidence and self-belief to match, making him one of the most formidable young packages unleashed in Australia since … well, since Konstantin Borisovich Tszyu himself.

PRESUMABLY Jeff Horn, at 33, will call it quits now. He has plenty to be proud of, and enough money to set him and his young family up for life. The baby-faced former schoolteacher was, as the cliché goes, an ornament to an often ugly sport, intelligent, articulate, brave and popular. It's not a particularly common package in the fight game, although his conqueror is displaying many of the same attributes.
As my erstwhile colleague Grantlee Kieza, Australia's foremost boxing writer in recent years, put it, Horn can rest easy because "the bullied schoolboy who beat Manny Pacquiao was one of the best sporting achievements any of us will ever see." Agreed.
In hindsight, that great repository of wisdom, his demise shouldn't have been any great shock. Since his marquee moment against the legendary Filipino three years ago, it has been mostly downhill with the exception of a lightning knockout of Anthony Mundine two fights later. Michael Zerafa then cleaned him up comfortably and was on the verge of doing so again in the rematch until Horn pulled a Hail Mary punch out of nowhere. So his form has been ordinary for a while and he wasn't getting any younger.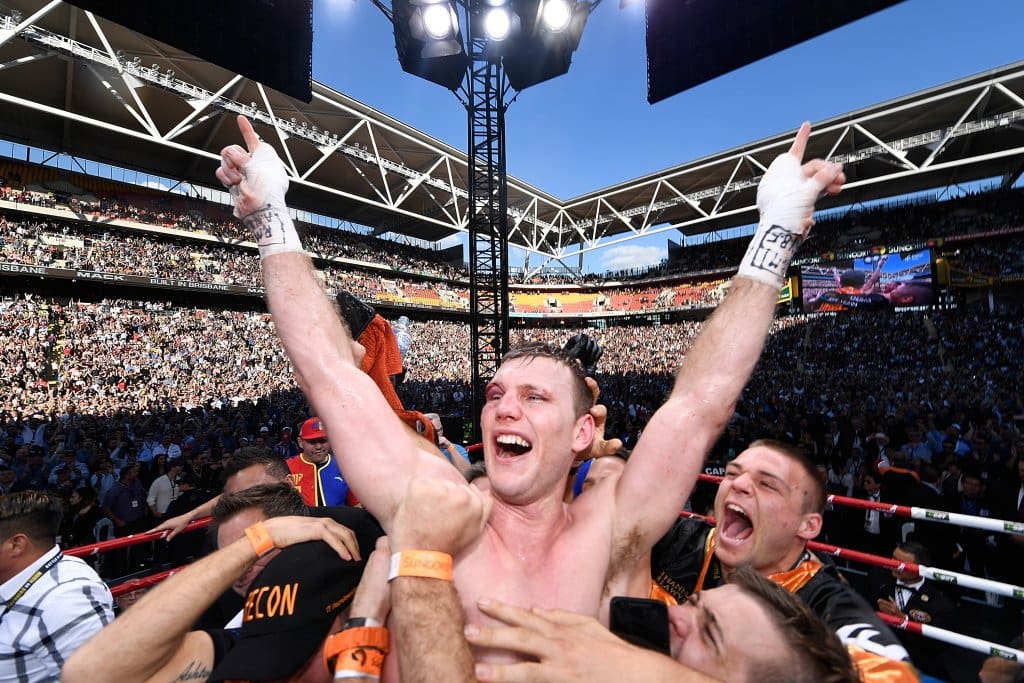 Happily, he appears to have escaped with his faculties intact, which might not have been the case if his trainer Glenn Rushton had succeeded in convincing him to carry on for a ninth round when he clearly could no longer defend himself properly, let alone fight back effectively. It was, as Jeff Fenech called it, a disgraceful dereliction of duty, an embarrassment to Australian boxing. Rushton should retire from the fight game himself.
By the way, do you know how many professional boxers named Horn there have been all over the world? According to the Boxrec website, the amazing answer is 1431 – including another Jeff Horn from Queensland, Australia. If you have never heard of him, you are forgiven – he was a bantamweight who lost his first fight, a three-rounder, in Brisbane in 1953, and never graced a ring again. A handy pub trivia question, that.

FOR Australian cycling fans, the Tour de France – which is off to a COVID-delayed start this weekend, with no guarantees that it will get to the other end – might have less appeal than usual, even though any and all live sport on TV is welcome in these locked-down times.
Only two Australian riders will start, Caleb Ewan with Lotto Sondal and Richie Porte with Trek Segafredo. Even the Australian team, Mitchelton Scott, has no-one to fly the flag. Ewan is a good chance to win a stage or two but Porte's days as a contender are behind him and he seems likely to return to his old British team, Ineos, as a workhorse next year.
It is the smallest Oz contingent since Stuart O'Grady was accompanied by only Robbie McEwen in 2000 and by only Brad McGee in 2001, which was the launch-pad for an unprecedented golden era for the pedallers from Down Under.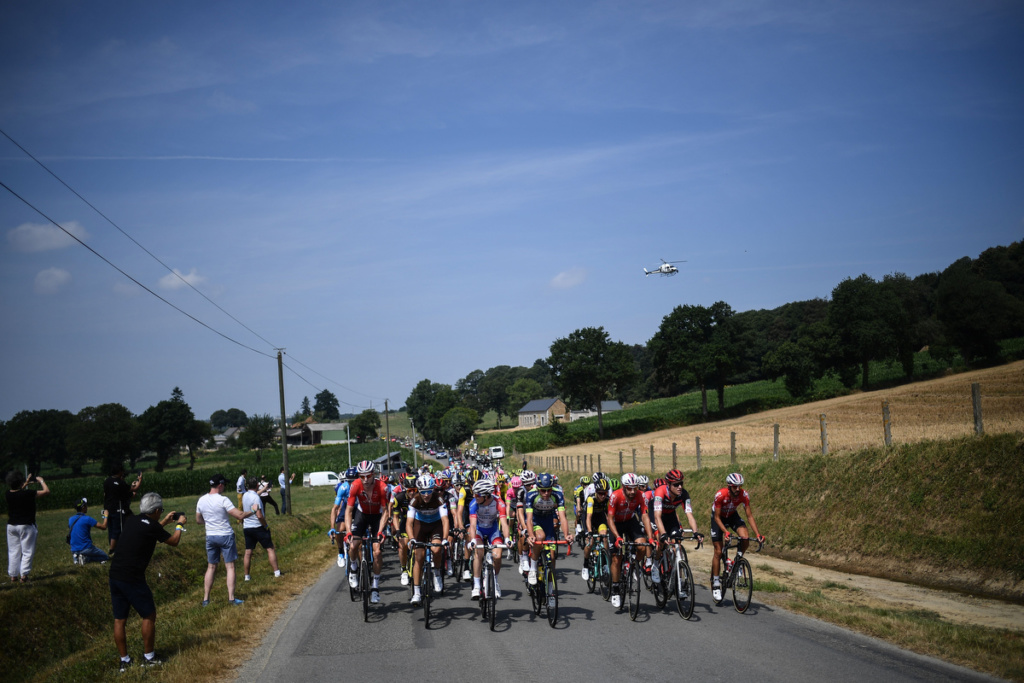 A surprising absentee is Michael Matthews, who won the green jersey in 2017 and who has been in great form this month, winning the Bretagne Classic and finishing third in Milan-San Remo despite a hand injury. But in their wisdom his Sunweb team have assigned him to the Italian Giro instead, meaning he will miss the Tour for the first time in six years. My mail is that he is none too happy about that and the fallout could include a search for a new home next year.

THE applause from all parts of the cricket world rightly engulfed England cricketer James Anderson as he became the fourth bowler and the first who is not a spinner to take 600 Test wickets, but it might have been a bitter-sweet moment in one respect. Anderson reached the milestone as the third Test against Pakistan petered out to a watery non-event, the wicket in question otherwise meaningless, and no spectators there to see it. Compare that to Shane Warne's 700th, clean bowling England opener Andrew Strauss in front of 89,155 enraptured fans at his home ground, the MCG, on Boxing Day on his final appearance there at Test level. If Anderson feels robbed of such a moment, he will no doubt take consolation in the knowledge that he was lucky to get the opportunity at all at a time when most international cricket has had to hit the indefinite pause button because of the pandemic, and there is no indication at this stage of when, or if, his next series will eventuate.
Embed from Getty Images
·

GUN massacres aside, not much that happens in any aspect of American culture, sport certainly no exception, fails to make its way to Australia before long. The Black Lives Matter movement is a recent Exhibit A. Now, in an unprecedented extension of that, basketball and baseball teams and individuals in other sports have been refusing to play important matches in protest at another black man being killed by police. In other words, they're on strike. That couldn't occur here in, say, the AFL or the NRL — could it? Not sure you would dismiss the possibility out of hand.

TWEET of the week: Not many comment on racing with more expertise and authority than Racing Victoria's man of many executive parts Greg Carpenter, so Damien Oliver is entitled to pretty chuffed with this assessment after being named Victoria's premier jockey for the 11th time. Australia's best-ever, no ifs or buts. It's a big call but not one I'm in any hurry to argue with.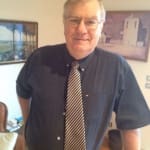 Author:
Ron Reed
RON REED has spent more than 50 years as a sportswriter or sports editor, mainly at The Herald and Herald Sun. He has covered just about every sport at local, national and international level, including multiple assignments at the Olympic and Commonwealth games, cricket tours, the Tour de France, America's Cup yachting, tennis and golf majors and world title fights.
Comments
comments
0 comments