---
Reading Time:
8
minutes
SEVEN DAYS IN SPORT: THEY'RE from vastly different generations but two Carlton stars are sharing a weekend in the spotlight, says Chief Writer RON REED:
ITS been another big week for the two indigenous footballers that we Carlton fans of a certain age have always admired the most, Syd Jackson and Eddie Betts.
Syd has become only the third former player, behind Michal Long and the late Graham "Polly" Farmer, to be formally honoured during the Sir Douglas Nicholls Round for his contribution to the Aboriginal and Torres Strait Island peoples, with AFL chairman Richard Goyder presenting him with a tribute boomerang before the Fremantle- Sydney Swans game in Perth.
Eddie's status as the face of indigenous footy these days was enhanced by the superb video released during the week, in which he spoke from the heart about the brilliance of his many "brothers" who have given so much to the game.
Then he underscored the message by swapping his jumper with the hugely-promising rookie Izak Rankine after Carlton won their indigenous round clash against Gold Coast in Darwin, watched by thousands of Aboriginal spectators.
It was just one more captivating moment in the career of one of the more memorable characters the great game has produced in the modern era.
Maybe he really wasn't allowed to do that given the Blues had announced they would auction the specially-struck indigenous guernseys, but there were unlikely to be any complaints. Nothing could have been more appropriate. In this context, Eddie is allowed to do whatever he wants to do.
It was a huge night for the old champ in every sense. Not only did the team have a big win but he contributed effectively and entertainingly himself, just when people were starting to wonder if he might be on the way out after a quiet month in which he had gone goal-less for four matches, unprecedented for him.
Embed from Getty Images
But, as they say, give a star a stage – and this was the perfect one for him – and watch him perform.
When you've spent years listing him at or near the top of your most watchable player list, this was wonderful to watch and all Blue-baggers now just have to hope that he carries his form through to the last round, because that will bring up his 200th game with the club to go with the 132 with Adelaide.
I hope Syd, who I have considered a mate since I got to know him while he was still wearing the old dark navy blue with great distinction between 1969 and 1976, will forgive me for pointing out that he is old enough, 76, to be 33 year old Eddie's grandfather, not his brother.
You wouldn't be all that surprised if that turned out to be the case because they have had a lot in common as players, both gifted small forwards who were/are hard to play on and exciting to watch, with great goal sense — uniquely so in Betts's case.
Both have been role models off the field, too.
Jackson's contributions in that regard haven't always been properly recognised, but the AFL said this week: "Since retiring Syd has worked tirelessly to create more opportunities for indigenous Australians … doing much to pave the way for future stars of the game."
Embed from Getty Images
As a pioneer – he was the only Aboriginal player in the competition when he arrived from Western Australia, whereas Betts has always been one of many – it goes almost without saying that he had to put up with plenty of racism, as has Betts and countless others right up until young Sydney player Elijah Taylor just in the last few days,
He has always handled it with impressive dignity, his only regret being persuaded by his club president to wrongly accuse a Collingwood opponent of vilification as a defence at a pre-finals tribunal hearing.
"He copped heaps from opposition players and people in the crowd. We could all hear it out on the field. But it never fazed him. He was a brilliant player and he just got on with it," a team-mate told me at a lunch in his honour last year.
When I asked "Namgooey" – a nickname bestowed on him by team-mate Percy Jones, which has stuck with him — if he had been comfortable being, literally, the odd man out and the often unsettling ramifications of that, he said: "The only uncomfortable thing was that when they all yelled out you black bastard, I knew it was me. There were no others. For years, no-one else was there.
"That didn't worry me at all. When the sensitivities and protocols came into it (after he retired) that's when we kicked up about it. When I played, no-one cared about it. You just got on with it.
"There was a lot said. You could hear it from the sidelines. The crowd yelled it out. But little did they realise they were actually spurring me on.
"That's the way we treated it. I'll show you bastards. I'll kick another three or four goals. That's how I dealt with it."
Maybe that's how Betts deals with it, too, deep inside, and if so he has issued an awful lot of retorts – 621 of them now, and still counting.

ENGLAND cricket captain Joe Root's frustrating summer – personally at least, if not from a team perspective – continued on Friday night when he copped a lethal delivery from Pakistan pace bowler Naseem Shah just when he looked set for a big score.
Root was out for 29 to go with 22, 23, 68 not out, 17, 42, 14 and 9 not out in his five matches (four really, one being almost totally washed out) against the West Indies and Pakistan. That's 224 at 37.3, which is hardly horrible – he has got a start in every knock – but not what you would expect from a player who has long been bracketed with Steve Smith, Virat Kohli and Kane Williamson in what has been labelled as the Fab Four of world batsmanship.
Is the talented Yorkshireman still in that rarefied company?
Well, if the Martians tour Earth any time soon Root would be in grave danger of carrying the drinks for the World XI, at best.
Embed from Getty Images
According to the ICC's official rankings, Root is now only the ninth best batsman, behind Smith, Kohli, Marcus Labuschagne, Williamson, Babar Azam, David Warner, Ben Stokes and Cheteswan Pujara.
At 29, his decline is apparent in several stats. For instance, in the calendar years of 2015-16-17, Root averaged 60.2, 49.2 and 50.8 in Tests. In 2018 and 2019 that dropped to 41.2 and 37 and this year it is 42 or 37 for the past month. His career average has dipped from the 50s to a tiny tick below 48, and counting.
Not surprisingly, the English media are starting to put him under the microscope, the Guardian newspaper claiming the other day that the demands of the captaincy had dulled his instincts and sense of enjoyment the game should be offering such a talented player.
But he is almost certainly going to emerge with series wins over both the Windies and Pakistan, so his job is in no danger.
Pakistani supporters will tell you that their new main man, Babar Azam, is better than them all, and they're not without a case on recent performances. In his last six Tests, not counting the current one, he has posted scores of 104 and 97 against Australia, 102 not out, 60 and 100 not out against Sri Lanka, 143 against Bangladesh and 69 and 47 against England, along with three in single figures, so he's rocking along at an average of about 85 at the moment – about double Root's recent output and better than anyone else. Pakistan desperately need him to pull out a big one in the game at hand if they are to have any hope of avoiding a series defeat.

SOCCER'S A League finals are now underway sans Melbourne Victory for only the third time in the 15 seasons the competition has existed. If you were out to identify the most disappointed football club in the land across this troubled winter, the three leading candidates would be Victory, the AFL's Adelaide Crows and rugby league's Brisbane Broncos.
Not only did Victory – winner of four championships and three premierships – finish 10th of 11 teams with just six wins from 26 matches, it was outgunned by local rival Western United who made the finals in their first year with twice as many, er, victories. That almost constitutes humiliation for the proud lords of the city.
The Broncos, who like Victory claim to have more fans than any rival team, are also second last, 15th of 16, and have been in turmoil on and off the field with coach Anthony Seibold unable to make any meaningful progress towards ending the longest premiership drought in the club's 32 year history.
Embed from Getty Images
But the winner – ahem – is surely the Crows, who entered this weekend on track to become the first club since Fitzroy in 1964 to lose every match. They were grand finalists only three years ago and have managed double-digit win columns in the two intervening years so this has been a collapse of epic proportions.
Still, the old Lions have them covered – between 1963 and 1968 they finished last or second last for six years in a row, winning only 16 games. On Death Row from 1994 to 1996, they finished 14th of 16, last and last, with five, two and one wins.

IT'S finally happened – Australia's only World Tour pro cycling team, Mitchelton-Scott, will contest the Tour de France, which starts in Nice next week, without any home-grown riders on its team of eight for the first time since Melbourne businessman Gerry Ryan created it in 2011. It is a pragmatic decision but perhaps not an altogether uplifting one for Ryan, who stood on the Champs Elysees finishing line a decade ago dreaming of flying the Australian flag at one of the world's biggest sports events – and then made it happen, at huge expense. The team still flies the flag and has several Oz riders on its staff, but the pursuit of stage wins over the next month will be in the hands of two New Zealanders and others from the UK, Spain, Slovakia, Denmark, South Africa and Colombia.
Something very similar has happened with the British Ineos team (nee Sky) which has dominated the Tour for the last eight years, winning it six times through Brad Wiggins, Chris Froome and Geraint Thomas and taking out 27 stages. Wiggins is retired, Froome has not fully recovered from a horror crash last year and Thomas is out of form, leaving veteran team captain Luke Rowe as the only Briton and Colombian Egan Bernal as the main man.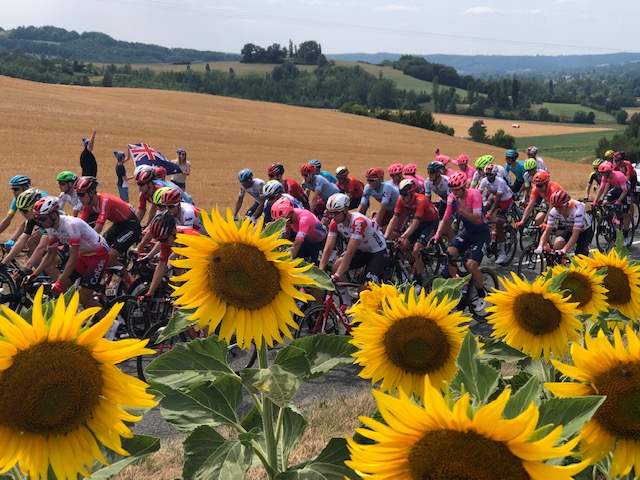 Ironically, perhaps the best British riders, twins Simon and Adam Yates, and both with Mitchelton-Scott.
Meanwhile, the organisers have announced that Australia's oldest stage race, the Herald Sun Tour, will not be run in February. It will be back in 2022 bigger and better, they say. Hmmm. It's been on shaky financial ground for a while now – so we'll see.

TRACK cyclist Anna Meares's interview on the ABC with artist Anh Do, who paints a portrait of his subjects while extracting their life story was the best sports TV of the week. Meares is the Queensland coal-miner's daughter whose iron-willed courage in fighting back from a near-fatal racing crash in 2018 to win a silver medal at the Beijing Olympics and then a gold at London four years later is close to the most inspirational Australian sports story of the last 20 years. This show confirmed what those close to her have always known, that she is also an A-grade human being.
Embed from Getty Images
Also on TV, Channel 7's The Front Bar was a winner, again, with Kevin Sheedy – the mastermind of the AFL's indigenous round – proving again that he is one of Australia's best raconteurs. Does anybody miss 9's iconic The Footy Show, which TFB killed off last year? No, didn't think so. It had well and truly run its race. Sheedy also reached out to a bloke we both know well, racing journalist Tim Habel, who recently suffered a major stroke, but is recovering well.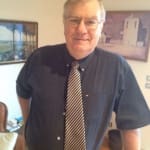 Author:
Ron Reed
RON REED has spent more than 50 years as a sportswriter or sports editor, mainly at The Herald and Herald Sun. He has covered just about every sport at local, national and international level, including multiple assignments at the Olympic and Commonwealth games, cricket tours, the Tour de France, America's Cup yachting, tennis and golf majors and world title fights.
Comments
comments
0 comments