---
Reading Time:
7
minutes
SEVEN DAYS IN SPORT: Football's punting problem has become an issue on and off the field, says Chief Writer RON REED:
GAMBLING in footy has returned to the headlines, as it does several times a year. But there's a difference this time. It's the fans who are said to be losing control of their punting addictions, whereas before it's always been the players. Which is more dangerous? That seems to be a moot point, but either way the AFL is being warned – again — that its willingness to accept millions of dollars a year from gambling sponsorship is a tragedy waiting to happen.
The latest alarm bells concern angry punters blaming players for bets that have gone wrong and going as far as sending them death threats. The players are jack of what they consider disgusting behaviour and gambling reform campaigner Tim Costello says the League is now responsible for a dangerous social situation.
The situation has been made worse by the corona virus lockdown with bored fans turning to sports betting as a distraction, Costello told the Herald Sun.
But what about bored players?
Little more than a year ago, not enough time for anything much to have changed I would suggest, I was researching a book about one Hall-of-Famer's battle with many addiction issues and it became clear that gambling by players (not necessarily only on footy, and often by coaches and other insiders as well) was widely regarded as the game's No 1 problem.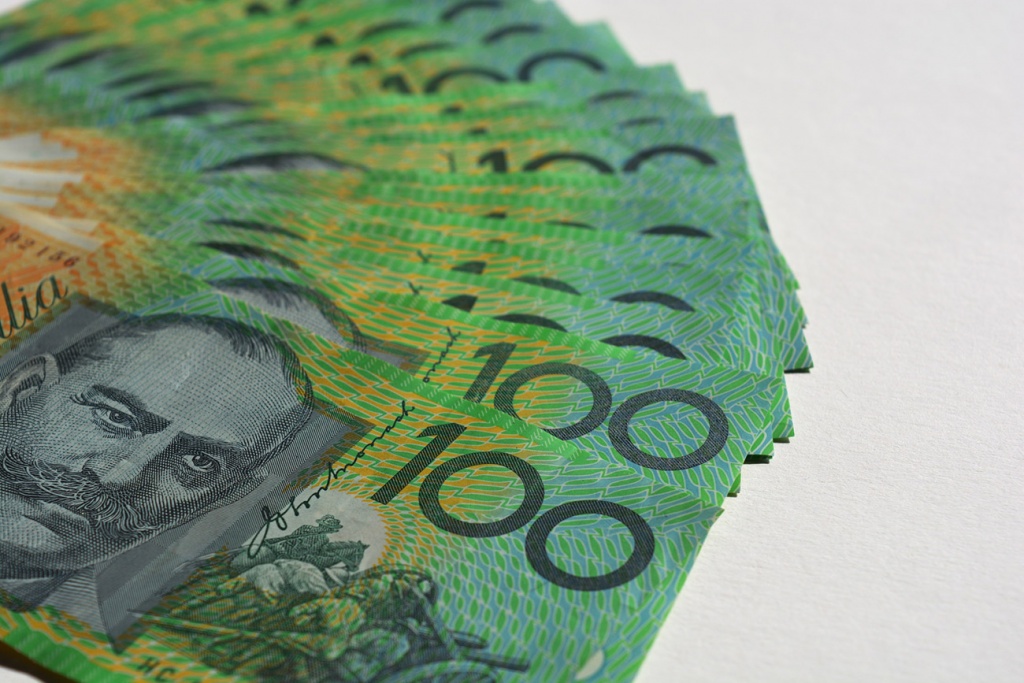 It had reached epidemic proportions and was getting out of control (what does that remind you of right now?) according to one expert, professional counsellor Jan Beames.
Two years ago she and her husband Colin, an organisational psychologist, wrote what they claim to be the most comprehensive book yet published on sports gambling, Exiting the Gambling Addiction. It has never been sold in bookshops and therefore has not enjoyed a wide readership, or even been reviewed in the media, which is regrettable because the content is certainly food for thought for every young sportsman – anybody, really – with too much time on their hands.
Although the AFL Players Association declined to work with her, she deals with scores of footballers and athletes from other codes, former Melbourne vice-captain David Schwartz, Essendon star Jake Stringer and Brisbane coach Chris Fagan are among those who have gone on record to praise her methods.
In her book, she says gambling is the fastest growing-addiction of the 21st century and one of the most insidious. "Problem gambling by players and coaches in elite sports is much more prevalent that in the population at large for a host of reasons," she writes, adding that she is aware of some who have lost millions of dollars and many whose playing performance, relationships, motional health, self-image and so on have all been heavily impacted.
Much worse, no other addiction has as high a suicide rate. Almost one in five of 900nsuicidal patients seen by the Alfred Hospital's emergency department is a problem gambler, according to figures from a ground-breaking program the Beameses have seen.
She says UK research shows athletes are three to five times more likely than the general population to have a gambling problem, and taken with her own feedback that suggests that between 60 and 1209 AFL players and coaches might be in this category – "a potentially astounding figure."
The implications, she says, include the risk of integrity infractions including match-fixing, poor performance, reputational damage and "sad stories of players/coaches who leave the game with nothing, including limited career prospects."
Hawthorn president Jeff Kennett, Greater Western Sydney chairman Tony Shepherd and prominent player agent Paul Connors are others quoted in the Beames book, all singing from the same song sheet.
Even in these financially fragile times, the $10 million the League is reported to earn from its deal with the Sportsbet company doesn't seem worthwhile – especially as the problem now seems to be on both sides of the fence.

IN JUST six games, Izak Rankine has developed one of the most enthusiastic fan clubs in the AFL, and for good reason. Jonathan Brown has said he is already the most watchable player in the game, and he's not far wrong.
But it can be an unforgiving business. The immensely talented 20 year old Gold Coast Suns rookie copped more than his fair share of criticism from some quarters – not all, by any means — for his unsuccessful attempt to win the game against Essendon with a set shot from just over 50 metres out, failing to make the distance and shanking the ball to the left where it remained for the few seconds left until the siren confirmed the result was a draw.
The pile-on was unfair and wrong. While it was unlikely he was going to score himself from that distance – although far from impossible – his best option was to lob it into the goal-square and hope/trust that team-mates could force it through for the crucial behind. True, he didn't quite manage to do that – but, hey, what we had here was the most inexperienced player on the ground finding himself under enormous pressure and perhaps trying a tad too hard. Give him a break!
Embed from Getty Images
Happily, that's what his coach Stuart Dew did, saying the instructions were to get the ball as close to goal as possible. Exactly! Dew added that the boy regularly kicked goals from that distance at training, and, indeed, he had done so on the run earlier in the game. Also, if any attempted alternative play had been intercepted Essendon still had time to rebound and win themselves, and what a calamity that would have been for Rankine.
That aside, this was a great night for footy. It was a riveting match, possibly the best of this oddball season, confirmation that the offerings over the two or three weeks of the so-called Footy Frenzy have mostly been a big improvement on earlier weeks. It is uplifting to see the Suns fully competitive at last, with young talent of the calibre of Rankine, the injured Matt Rowell, Ben King and Charlie Ballard, plus a coach who encourages them to play attractive football. They should be a genuine force next year.

HANDS up who knows who Ronnie O'Sullivan is? As a snooker fan from way back, I'm embarrassed to admit I didn't recognise him when he bobbed up on social media telling the BBC not so much how good he was but how hopeless all the aspiring players trying to catch up to him were.
"Look at the young players coming through, they're not that good really. They're not even half-decent amateurs, some of them, they're so bad. I'd have to lose an arm and a leg to drop out of the top 50, know wot I mean?!" he said.
You don't get that sort of hilarious honesty in any sport these days, especially delivered with a deadpan smug smirk that suggested he didn't give a tinker's who he might be offending.
Needless to say, the 44 year old Englishman is a one-off.
For starters, some people think he might be the best player ever, having been world champion five times, racked up 15 perfect 147 scores (one compiled in a record five minutes and eight seconds) and an unprecedented 1051 century breaks, among many other impressive stats.
Embed from Getty Images
And there aren't too many people with more colourful back stories.
His parents ran a string of sex shops in London's Soho before his Dad Ron did 18 years behind bars for stabbing some geezer to death and mum Maria joined him for a year over tax evasion, leaving young Ronnie to bring up his eight year old sister.
Ronnie later wrote several crime novels which he said were not autobiographical but were certainly based on his experiences growing up. He has also had his own TV magazine show.
Controversy should be his middle name.
He has often been reprimanded for his conducts and comments, prompting him to complain that he was being bullied and intimidated by a dictatorship and threatening to retire – in other words, taking his cue and balls and going home.
He was once fined 20,000 quid for assaulting a press officer and stripped of an Irish Masters title after testing positive to cannabis.
They once tried to get him for bringing the sport into disrepute when he switched from playing right-hand to left hand in a world championship match, his Canadian opponent refusing to shake hands and accusing him of disrespect. Summoned to a disciplinary hearing, he played three frames left handed against a world championship semi-finalist and won all three. The charges were dropped.
Not surprisingly, the public love his showmanship, and he has an OBE for services to the sport.
Snooker has always been a TV staple in the Old dart but – unless I haven't been looking hard enough — it seems to have disappeared from Australian screens and is almost never in the papers. That's a shame. I'd watch Ronnie Sullivan every night if I could.

AS THE world's best tennis players queue up to give the US Open – and the French Open, immediately afterwards – a miss, the least surprising news is that Serena Williams is a certain starter in both. The numerous absences from the women's draw, headed by Australian Ashley Barty, the world No 1, have greatly enhanced Williams' one remaining ambition to crown her stupendous career, namely winning a 24th Grand Slam tournament to equal Margaret Court's long-standing record. And then, of course, going on to beat it.
Yes, there will be an asterisk attached to the two remaining events this year but that's not her fault, and nor should it detract from the achievement if she pulls it off. Court's victories included 11 Australian Opens at a time when many of the top players did not bother contesting it. Williams's last triumph was nearly three years ago, the 2017 Australian, and she has since made four more finals without winning again. At nearly 39 she is obviously running out of time so this opportunity is golden. She made a successful return to the circuit this week, beating compatriot Bernardi Pera and sister Venus at the Lexington tournament.

UPLIFTING stories in sport are gold in these troubled times, and one of the best came courtesy of the Queensland women's footy team, the Yeronga Devils, who learned to "sing" their team song in sign language out of respect for their hearing-impaired team-mate Jamie Howell. Coming as it did hard on the heels of the mini-scandal involving the blokes at Richmond (and at least one other AFL club) in the same after-match celebratory setting, this was another tick for the image of women's footy. By the way, the AFLW trade period has just been completed – but you've been following that in the media, right?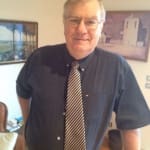 Author:
Ron Reed
RON REED has spent more than 50 years as a sportswriter or sports editor, mainly at The Herald and Herald Sun. He has covered just about every sport at local, national and international level, including multiple assignments at the Olympic and Commonwealth games, cricket tours, the Tour de France, America's Cup yachting, tennis and golf majors and world title fights.
Comments
comments
0 comments