---
Reading Time:
9
minutes
SEVEN DAYS IN SPORT: IN a crowded field, the Tiger singalong sinners have put in a three-voter for the dumbest performance of a bizarre footy year, says Chief Writer RON REED:
IT'S been one long silly season for the AFL, taken to a lurid new level by the Richmond players who have been forced to apologise for groping a team-mate's bits. How many weird and wonderful new ways have yet to be explored by players, coaches and even wives looking for ways to get themselves into trouble?
With more than two months still to play, that's a question that must be haunting the heavy-hitters at headquarters. What's left?
But at this point, I reckon Tigers Nick Vlastuin and Jayden Short might have taken the lead in the race for the Downlow Medal that surely needs to be struck as a laughable reminder of how 2020 has been such a mix of comedy and calamity for the great game.
It's hard to know quite how to assess their moves on Mabior Chol during the team singalong, one grabbing at the recipient's crotch and the other his backside. At worst, it has been described as a basis for sexual assault charges. That seems a bit of a stretch, but at best it was extremely stupid and juvenile, especially as it was in full view of the TV cameras. And they didn't even have the usual excuse of being drunk.
Or even that they were trying to mess with the minds of the opposition, as was the case when rugby league buffoon John Hopoate was sprung sticking his finger up other players' backsides a few years ago.
As for their motivation in making Chol, who is from South Sudan, the butt, so to speak, of their horseplay, who knows what to think? It's difficult not to conclude that some form of racism, casual or otherwise, was at work.
Vlastuin and Short, both premiership players, are lucky not to be doing a stretch on the sidelines, which surely would have been the case if Chol had made an issue of it, for which the Tigers, as a club, should be immensely grateful. If it had become a full-blown dispute the ill-feeling and damage to morale would have potentially torpedoed their campaign for a third premiership in four years.
Embed from Getty Images
St Kilda and Port Adelaide have been just as fortunate, it seems, admitting to instances of similar behaviour which have escaped the same fierce spotlight.
They are all also lucky the AFL have settled for a finger-wag to the extent that this stuff is unacceptable and inappropriate.
It adds to the League's bizarre shame file that now includes everything from a Collingwood player found drunk and barely dressed in the street a long way from home at dawn, two of his coaches fined for playing tennis, a Geelong recruit taking himself to hospital with an unexplained stab wound, a Western Bulldogs star crashing into several parked cars while over the limit and the Richmond captain's wife getting herself and her beloved into strife for making it known she was having a beauty treatment.
And that's not to mention the police booking another Collingwood star over old sexual assault charges, or a former North Melbourne coach arrested while prowling the streets in drag.
Fair dinkum, as the script for a year in the life of Australia's pre-eminent sporting competition, you couldn't make this stuff up. But then again, that's 2020 in a nutshell for us all.

IT'S Open season on Nick Kyrgios again.
As usual, the tennis rebel has polarised people with his latest verbal serve, which was to announce that he would skip the US Open as a mark of respect for the victims of the pandemic, in Australia and elsewhere.
He later added that the French Open was also almost certainly a scratching.
It had a noble ring to it, but much of the response has ranged between cynical and hostile – and that's unfair, in my opinion..
It's not surprising, though. There is a lot of well-earned residual disrespect for Kyrgios and plenty of scepticism that a leopard ever truly changes its spots.
The idea that he should suddenly be presenting himself as the conscience of the sport does not sit well with many, not the least his playing peers who do not take kindly to being lectured about their behaviour by somebody with his lurid track record in that space.
Embed from Getty Images
Holier-than-thou has never been a popular look, and there was definitely an element of that in the sentiments he expressed:
"Dear Tennis, let us take a breath here and remember what is important, which is health and safety as a community. We can rebuild our sport and the economy, but we can never recover lives lost.
"I've got no problem with the USTA putting on the US Open, and if players want to go, that's up to them so long as everyone acts appropriately and acts safely. No one wants people to keep their jobs more than me. I'm speaking for the guy who works at the restaurant, the cleaners, the locker room attendants. These are the people that need their jobs back the most and fair play to them.
"But tennis players, you have to act in the interests of each other and work together. You can't be dancing on tables, money-grabbing your way around Europe or trying to make a quick buck hosting the next exhibition. That's just so selfish. Think of the other people for once. That's what this virus is about. It doesn't care about your world ranking or how much money you have. Act responsibly."
The table-dancing, money grabbing bit was a barely-disguised drive-by for Novak Djokovic, with whom he has hostile history. He hit out earlier in the pandemic at Djokovic, Grigor Dimitrov and other players for going ahead with an exhibition tournament in the Balkans, declaring their actions selfish and stupid. Djokovic, Dimitrov and two others subsequently tested positive for COVID-19. Kyrgios also called out Germany's Alexander Zeverev for partying in Monaco with no regard to precautions.
Those guilty parties have since apologised so it's a bit rich for any of them, or anyone else, to suggest that Kyrgios is the one in the wrong now.
In fact, the Australian has had an impressive year in terms of rehabilitating his reputation.
After losing to Rafael Nadal in an epic fourth-round match at the Australian Open he said he felt like he had made progress as a human being.
He was also widely applauded for leading the way in drumming up support for victims of the summer bushfires, donating $200 for every ace he served, a gesture quickly copied.
He has also used his social media to offer food and support for people who have lost their incomes because of the virus.
His many critics of other days — and that's "we," not "they" – should give him due credit for all this, as well as acknowledging that, at 25, he might yet turn out to be the source of pride his immense ability with the racquet has long suggested he should be.
Meanwhile, the US Open – scheduled to start on September 1, rather than being mothballed as Wimbledon was – threatens to be a shadow of its usual self, with Nadal also deciding its too risky to travel and Roger Federer not fit enough to play, while the leading female player, Australia's Ash Barty, has also pulled out.

HE AIN'T pretty, Charlie Dixon, but the burly, bearded Port Adelaide colossus has become one of the most watchable players in the AFL. That became official, for mine, when he pulled off that one-handed, juggling pack mark in front of goal against the Western Bulldogs. Who does that? Nobody that I can think of. It was one of five contested marks he took while playing every minute of a game that he heavily influenced.
Over the years I have usually preferred to tidy my sock drawer than sacrifice spare time watching Port Adelaide play so big Charlie's career has largely passed me by, but now that there's not much else to do but watch footy just about every night he and a few others are starting to come into sharper focus.
So I'm now an expert on him: he started at the Gold Coast in 2011, kicking the Suns' first two goals in their inaugural match against Carlton, and moved to Adelaide five years later. He was runner-up in Port's B&F in 2017 and led their goalkicking with 49 and missed half of last season after breaking his leg.
Now, at 29, he looks like he's going better than ever, his 19 goals from nine games putting him third in line for the Coleman medal, and his intimidating presence a major reason why Port are among the favourites for the premiership – and why I have now taken up watching them for the first time ever.

LIKE his mentor and mate before him, Richie Benaud, Ian Chappell is cricket's great survivor. It is nearly 60 years since he made his first-class debut for South Australia at age 16 and now, within sight of his 77th birthday next month, he is still a figure of considerable influence as a commentator on TV and in print. It's been an unbroken stint and no other former player is currently within a well-struck hook shot of it.
There is no sign of him being dismissed, either, despite his main employer, Channel 9, no longer having the cricket rights and paying him what came across as a valedictory tribute this week. Ian Chappell: A Glorious Life followed a similar treatment of his old team-mate – on the field and in the comm-box – Bill Lawry the previous week.
These have both been terrific shows, in Chappell's case because there is such a lot to his story – most of it important in the historical scheme of things.
Not the least is the massive family connection, starting with his maternal grandfather Vic Richardson, who captained the Test team, as Ian and his brother Greg also did, while the third brother Trevor also played for Australia. But perhaps only Benaud, among contemporary and past players, was more influential in the establishment and success of Kerry Packer's World Series Cricket, which changed forever the way cricketers were valued and rewarded for their entertainment value.
Embed from Getty Images
This all came about after Chappell dared to stand up to the king of Australian cricket Sir Donald Bradman over the way players were being treated by administrators, as Lawry had also done, possibly costing him the Test captaincy and his career.
The seventies was one of the most tumultuous decades in the game's storied history, anywhere, and not for nothing did they become known as the Chappell Era. Apart from Bradman himself, perhaps, no other Australian cricketer will be remembered in posterity in quite the same way – but "remembered" isn't the right term just yet because he's still very much on the scene, having his say, dispensing wisdom and – he readily admits – struggling to hide his disdain for those for whom he has little respect. He has been a powerful package.

CATHY Freeman's run at the Sydney Olympics never gets old. We've all seen it many times since that memorable night 20 years ago but it still took pride of place when Channel 7 spent two or three hours this week recapping the highlights of that memorable two weeks.
But it wasn't just Cathy, of course. It's easy to forget now just how much else took place that contributed to the outpouring of pride. Australia won 16 gold medals, 25 silver and 17 bronze, a total of 58. The total remains a record, the golds were surpassed by one in Athens four years later. That's a reflection of the extraordinary number of near-misses in Sydney, 25 silvers compared to 16 in Athens.
Embed from Getty Images
Some of those home-town heroes have inevitably faded, so it was good to reminded of the likes of archer Simon Fairweather, sailors Jennifer Armstrong and Belinda Stowell, taekwondo player Lauren Burns and beach volleyballers Natalie Cook and Kerri Pottharst who were gold medallists, and long jumper Jai Taurima, pole vaulter Tatiana Grigoreva and trampolinist Ji Wallace, who were among the runners-up. They were all terrific stories, never to be repeated.
Asked to nominate the best moment, few would go past Freeman and those who do might opt for the men's 100m freestyle relay which lit up the first night of competition when the 17 year old Ian Thorpe, Michael Klim, Chris Fydler and Ashley Callus sunk the cocky Americans in world record time. It set the tone for all that was to come.
No argument from me on either count, but the triumph that might not be remembered as well as it deserves to be belonged to track cyclists Scott McGrory and Brett Aitken, who overcame immense emotional pressures to win the Madison. McGrory had to bury his infant son a few weeks earlier which, of course, added an enormous degree of difficulty to his preparation, and Aitken was caring for a daughter severely handicapped by an affliction which was unlikely to allow her to grow to adulthood, and didn't.
Embed from Getty Images
On the morning of the final, McGrory couldn't quite bring himself to tell his partner that he had more or less conceded defeat in his own mind, but pulled himself together in the nick of time. If you were doing Brownlow Medal style votes, 3-2-1, for the entire Australian team, they would be in the mix along with Freeman and Thorpe.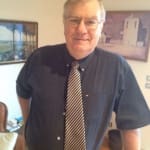 Author:
Ron Reed
RON REED has spent more than 50 years as a sportswriter or sports editor, mainly at The Herald and Herald Sun. He has covered just about every sport at local, national and international level, including multiple assignments at the Olympic and Commonwealth games, cricket tours, the Tour de France, America's Cup yachting, tennis and golf majors and world title fights.
Comments
comments
0 comments