---
Reading Time:
6
minutes
SEVEN DAYS IN SPORT: Few people saw an old Tiger's disastrous entry into the fight game, or knew why he was doing it, but Chief Writer RON REED was there – and didn't enjoy what he saw:
SHANE Tuck has been rightly applauded for his courage, determination and refusal to accept a disappointing start to what ended up as a very substantial footy career at Richmond, where he played 173 games after being rejected by his family club, Hawthorn.
Not many know that those attributes were also a feature of his brief foray into boxing after footy finished.
Tuck, who died at 38 during the week, couldn't have got off to a worse start in the second phase of his sporting life. I was there to see it, have never forgotten it, and probably never will. I have been at ringside as a working observer for at least 100 fights, from amateur suburban club events to Olympic tournaments and many big-time professional world titles in America and all over Australia, and Tuck's debut was the most worrying moment I have experienced in a sport that throws up plenty of them.
I was afraid I had just seen him killed in the ring.
Having interviewed him a couple of days earlier, when he told me he just wanted to find out what he was made of by stepping into sport's most unforgiving testing ground, I had mixed feelings – I admired his willingness to put himself under the hammer well outside his comfort zone, but I wasn't much of a fan of old footballers putting themselves in harm's way with little or no experience to fall back on if things went badly wrong.
Tuck had three amateur bouts before he took on another local rookie, Lucas Miller, 22, who was fighting for the second time, at the Melbourne Convention Centre on November 11, 2015.
What he had not told anyone was that he had taken a heavy blow to the head while sparring 12 days earlier which left him feeling nauseous and just not right. If the Boxing and Combat Sports board had known that, there was no way they would have allowed him into the ring.
Tuck took plenty of punishment before Miller dropped him with a crashing right that hit him in the throat or head, or both, midway through the last of four rounds. Face-down on the canvas, Tuck did not move as ring doctor Peter Lewis called for oxygen. Several minutes passed before he was carried out on a stretcher, still apparently unconscious – with the crowd falling silent as they grappled with their worst fears, me no exception.
He recovered to some extent in the dressing room and, accompanied by his father Michael, the AFL games record-holder, and his mother Fay, he was taken by ambulance to the Alfred Hospital, where he spent four days, doctors refusing his daily requests to be allowed to go home.
He probably should never have fought again. But he was too proud for that.
A month later, he was back in training.
Promoter Jake Ellis told reporters this week that he was mentally tormented by the experience, "but he mustered up the courage to have another crack and it was very important to him because the first time was such a negative experience."
Tick admitted to me that the sparring mishap should have rung more warning bells than it did. "It left me feeling crook," he said. "I knew I wasn't right but I felt I could still fight the fight and do well.
Embed from Getty Images
"But my trainer from Adelaide, Rod Davies, didn't even come to Melbourne because he didn't think I would make it into the ring. My main reason was I didn't want to be an AFL footballer saying he was going to have a fight and then pull out.
"I thought bugger it, regardless of what happens I'm going to go through with it. If I had been smart about it I could have pulled out and fought a couple of months later. I completely and utterly stuffed up.
"I never missed a footy game for anything short of a broken bone and I didn't want to let people down by missing this.."
He said his father wasn't keen on him fighting again but his mother was OK with it. Asked why he wanted to, he said: "I love doing it. I wanted to prove to myself that I could do it. I don't think I will be able to sit back and be happy without another fight.
"But next time I'll do it right, 100 per cent ready to go. Having only ever fought amateurs I under-estimated it. The pros are much different. If you go in not right you can get hurt."
It was 15 months before he returned to the ring, having four more fights, the first three of which he won against fighters who boasted only one win from 17 bouts between them, before a draw against a better-performed foe brought the curtain down. As far as I know he was never seriously hurt again. Now, may he rest in peace.
Tuck's Tiger team-mate Kayne Pettifer also had three fights about the same time, winning them all but not going on with it.
Boxing's career pros have never been keen on footballers invading their territory, insisting that they are hardly ever capable of making a success of it, and that they steal the limited media attention available to the sport, which in turn disrupts revenue streams.
There have been plenty of rugby league heavyweights who have gone down this path, some with moderate success and, of course, Anthony Mundine going all the way to world titles.
The only VFL/AFL player to make a real go of it was Ambrose Palmer, who won three national titles as well as playing 83 games for Footscray in the 1930s. The most recent was Barry Hall who equivocated for years before finally stepping up against rugby league star Paul Gallen last year, for a controversial and dull draw. A talked-about rematch has not materialised and it will be no loss to boxing if it never does.
And while we're on the subject of fights we can do without, does anybody seriously want to watch Mike Tyson, 54, and Roy Jones jr, 51, climb back into the ring in September just to enhance either their egos or their superannuation, or both? I wouldn't have thought either of them needed a boost on either account, so what's the point?

IT HAS suddenly become fashionable to declare England's Ben Stokes the best cricketer in the world. Well, not all that suddenly – this has been coming to the boil since his heroics in the World Cup final and in the amazing Headingley Test during the Ashes, both a year ago now. His match-winning performance in the second Test against the West Indies last weekend has become the tipping point for many.
Certainly, it has been enough for him to overtake West Indies captain Jason Holder at the top of the ICC rankings for all-rounders. But world's best, full stop? For that, you'd have to put him above Steve Smith and Virat Kohli, and given they do not bowl – except for Smith's very occasional leg-spin – that is a very difficult judgment to make. In time, Stokes might be able to make a clearer case but at this stage I reckon the more interesting debate – and it is raging in England at the moment – is whether he is, or will end up, better than the legendary Ian Botham. That's Sir Ian to you, soon to be Lord Botham, apparently.
They're even being compared for their ability to generate lurid headlines off the field.
On it, as packages they are very difficult to split, especially given their respective abilities – each fuelled by massive self-belief – to single-handedly change the course of Test matches in double quick time, as Botham so famously did at Headingly in 1981 and Stokes matched last year against the same team on the same ground.
For mine, Stokes is probably the better batsman, Botham the more dangerous bowler, and the figures back that up.
Embed from Getty Images
In 10 Tests, Botham averaged 33.54 with the bat, which is inferior to Stokes' current average, from 65 Tests, of 38.58. Botham scored 14 hundreds, Stokes has 10 and counting.
Botham took a then record 383 wickets at 28.4, an average of 3.75 per game. Stokes has 156 at 31.73 at 2.4 per game.
At 29, Stokes has enough time to play at least as many Tests as his illustrious predecessor, and when he does the comparisons will be even more fascinating. Until then, English fans can just sit back and rejoice – and Australians can watch with trepidation as the 2021 Ashes hoves into sight.

TWEET of the week:
Love watching the cricket from Old Trafford and it reminded of that exciting 2005 ashes test when i reported back to SEN radio live while watching the game on TV lying in bed.

— Rodney Hogg (@RMHogg) July 20, 2020
MEDIA purists might feel inclined to give the old fast bowler a burst for being unprofessional, but of course the truth is that these days a bank of TV sets is absolutely indispensable in every Test cricket media box around the world, and all writers and commentators rely on them, at least partly. Hoggy probably had a better view of proceedings, and more information, than he would have if he had been sitting in the grandstand. And let's face it, just about everybody has little choice right now than to get their footy fix off the box – not necessarily while lying in the cot, though.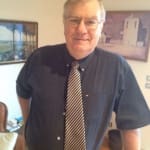 Author:
Ron Reed
RON REED has spent more than 50 years as a sportswriter or sports editor, mainly at The Herald and Herald Sun. He has covered just about every sport at local, national and international level, including multiple assignments at the Olympic and Commonwealth games, cricket tours, the Tour de France, America's Cup yachting, tennis and golf majors and world title fights.
Comments
comments
0 comments