---
Reading Time:
3
minutes
THEY'RE the two most versatile stars in world cricket and Jason Holder and Ben Stokes have begun a battle royal for personal team supremacy, writes RON REED:
GOOD to see Test cricket back, better still to see England under pressure – and not coping with it all that well. With their best batsman, captain Joe Root, absent on parental leave, they were bowled out for 204 as the series against the West Indies began in Southampton and needed the tail to wag a bit to get that far.
This was mostly the work of West Indies captain Jason Holder, who took a career-best 6-42 off 20 overs, and added to his big day out by successfully challenging umpiring decisions three times – which as Australian captain Tim Paine would agree, is not an easy thing to get right all the time.
In the scheme of things, Holder is an under-appreciated cricketer with a modest profile. But the official ICC rankings don't see it that way. They have listed him as the world's No 1 Test all-rounder for the last 18 months, which might come as a surprise to many fans around the world who have been captivated by what England's Ben Stokes achieved so spectacularly in both the one-day World Cup and the Ashes last year.
Stokes, who is captaining England for the first time, is the second ranked all-rounder, and the arm wrestle between the two men is by far the most interesting sub-plot of the series now underway.
Holder drew first blood when he dismissed Stokes for 43, England's top score, after the aggressive red-head had been dropped twice.
This is a rivalry that Holder makes no great effort to conceal.
"I don't really like to get into these personal accolades or rankings," he said before the game. "Ben has always been talked up and rightfully so, he's a really good cricketer, but the ICC rankings say I'm the No 1 ranked all-rounder and maybe I don't get as much credit as probably I deserve.
"I don't get caught up with it to be honest. Journalists are there to write their stories, I am merely here to play cricket. It's always a good battle on the field when you face competitors like Stokesy, face competitors around the world."
Holder's performance was the sixth time he has taken five wickets or better in his last 10 Tests, an amazingly consistent stat. It takes him to 112 wickets from 41 matches at 25.33. He averages 32.7 with the bat, including a double century and two other tons, meaning that he easily meets the criteria for an authentic all-rounder – a batting average higher than his bowling average.
So does Stokes, 29, whose 63 Tests have him averaging 36.5 with the bat, with nine centuries, while his 147 wickets have cost 32.6 each.
Holding is not a flashback to the intimidatory speed demons who enabled the West Indies to dominate world cricket in the latter part of the last century. He bowls second change and is the slowest of the four quicks currently being employed, but he swings the ball more than the others and bowls very little loose stuff, proving that as valuable as raw pace can be, skill is also extremely important.
Even his technique has been questioned, with commentator Michael Holding – one of the Windies' legendary quicks of yesteryear – pointing out that his front leg is bent, not braced, on delivery, which probably costs him a yard of pace.
He is an intelligent, personable character who was made captain of the West Indies in his early twenties because he had been identified by men of the ilk of Clive Lloyd, Viv Richards and Brian Lara as someone who would grow into a leadership role. He has seen to it that his men have embraced the anti-racism campaign now sweeping sport in general.
Embed from Getty Images
He was still wearing his L-plates when he led the Windies to Australia in 1915-16 and at 24 years and 52 days he was the youngest player ever to captain a Test team at the MCG.
He and his troops were outclassed by a far more experienced Australian side on that trip, but Lloyd – the godfather of Caribbean cricket – told me that they had absolute faith in their man and he would be in the job for the long haul.
It looks like they got that right.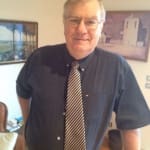 Author:
Ron Reed
RON REED has spent more than 50 years as a sportswriter or sports editor, mainly at The Herald and Herald Sun. He has covered just about every sport at local, national and international level, including multiple assignments at the Olympic and Commonwealth games, cricket tours, the Tour de France, America's Cup yachting, tennis and golf majors and world title fights.
Comments
comments
0 comments