---
Reading Time:
4
minutes
SO THE footy is back – who cares? Well, I do – more than I thought I might, says Chief Writer RON REED:
I'VE often thought I could live without a footy season. Not because I don't enjoy the game – I very much do, and always have. In part, it kept me in a job for a long time, so to some extent I owe it. It's just that here in Melbourne, the town that gave birth to it and then elevated it to a status far beyond its purpose as sport and entertainment, it is so relentlessly in your face that it sometimes seems suffocating, impossible to escape, even when it stops. Which it never does, merely pausing for breath each summer. There is no such thing as an off-season.
To many hundreds of thousands of devotees, that is no bad thing. They're the ones who can't get enough of it and who welcome being force-fed trivia on every possible platform every hour of every day of every week of every year. Cocaine junkies are less needy.
But you can count me well and truly out of that cohort – now. Yep, back in the day when I was gainfully employed in newspapers as a sports editor, chief sportswriter (effectively chief footy writer) and commentator/columnist, I would gladly attend two or even three matches almost every weekend as well as some training sessions and plenty of functions and social gatherings. I even lived with a prominent League star for a fair while, becoming a sort of de facto presence around his club, even committing the unforgivable sin of switching from a long family allegiance to another club.
Embed from Getty Images
It was all grist for my mill, professionally and personally.
Eventually, the appeal of that diminished. Not suddenly. There was no epiphany, just a gradual awareness that there was a lot more to sport and life than the great game. I didn't have to abandon it altogether, far from it. It just needed a slight perspective adjustment.
These days, now deep into retirement, that has well and truly kicked in. I'm still an active fan but the number of games I go to in any given season now rarely reaches double figures, almost all of them involving the same club, Carlton – yes, the one by which I was more or less kidnapped all those years, no decades, ago. There are plenty of weekends when I don't go and what's more I don't watch any on TV, although Friday nights are a bit of a habit.
Don't misunderstand me. I'm still very much a committed sports tragic, by upbringing, by inclination, by profession and by the influence of almost everyone around me with the notable exception of my completely tone-deaf (in a sports sense) better half, and when I do get involved in a game I immerse myself fully and barrack hard.
So, would I really want to find out what life would be like without any footy?
As we all now know, that is no longer merely the hypothetical thought bubble it was.
And the answer has crystallised. No, I don't want to find that out.
Suddenly, I already know too much. I would definitely have been among the usual 90,000 at the MCG when the Blues and the Tigers met in the traditional season-opener on Thursday night, and not having the option to do so was deeply disappointing, more so than perhaps I anticipated. As the old saying goes, you never know what you've got until it's not there anymore.
It seems highly likely the rest of the answer is going to reveal itself sooner rather than later with the bulk of the remainder of the season, if not all of it, forced into shutdown. That is going to be extremely painful on every conceivable front, just as this entire crisis is proving to be.
At the outset, I didn't much enjoy watching this first experimental match on TV because if was footy-lite in a range of ways, the absence of people and atmosphere the main thing, the short quarters a much less noticeable but still significant departure from the norm. In the first half at least, the proceedings had the look and feel of a training drill, although that might have been largely because of Carlton's inability to hit the ground running against the best team in the competition.
The first half was pretty average football and would have been difficult to get excited about even if there had been a crowd.
But that was more or less irrelevant. At least it happened – and that's a good thing. It was a positive in terms of public morale and a sense of normalcy, and if the Government and health experts considered the risk of contamination to be miniscule to the very small number of people involved, that's acceptable.
Embed from Getty Images
In deciding to play on, the AFL was damned if it did and damned if it didn't and it is far too early to make hasty calls on whether it was irrefutably right or wrong. They need to be cut plenty of slack for a while yet. Whichever ultimately turns out to be the case, the League cannot be accused of failing to apply due diligence, courage and responsibility in confronting almost certainly the most complex and difficult decision in Australian sporting history.
With most of the sporting world in lockdown, the biggest decision of all remains to be taken – namely, whether the Tokyo Olympic Games will proceed on July 24. Personally, I am sweating on this much more than I have been over the footy, having already obtained accreditation and paid for flights and accommodation so that I can attend my 10th Olympics and complete a book about what has long been another sporting passion.
Life without both the footy and the Olympics? I for one am not looking forward to finding out what that will be like, either.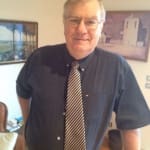 Author:
Ron Reed
RON REED has spent more than 50 years as a sportswriter or sports editor, mainly at The Herald and Herald Sun. He has covered just about every sport at local, national and international level, including multiple assignments at the Olympic and Commonwealth games, cricket tours, the Tour de France, America's Cup yachting, tennis and golf majors and world title fights.
Comments
comments
0 comments