---
Reading Time:
3
minutes
STEVE Smith's superb Ashes campaign wasn't enough to have him voted Australian cricketer of the year and there was a reason for that, says Chief Writer RON REED:
MAYBE that fearful whack in the head English fast bowler Jofra Archer delivered to Steve Smith during the Lord's Test back in August is still proving painful.
It quite probably cost the world's best batsman the Allan Border Medal, Australian cricket's highest individual award, on Monday night.
David Warner pipped Smith by a single vote – 194 to 193, a miniscule margin – to claim the award for the third time, an outcome which has, predictably, become highly debatable with many cricket fans believing the wrong man got the gong.
Smith missed the second half of the Lord's match and all of the next one at Headingley and given the Bradmanesque form he was in it is difficult to believe those absences would not have deprived of him of at least one more vote.
Having scored twin centuries at Edgbaston, he was within close reach of another one when he was hit at Lord's – he was out for 92 when he resumed his innings in a daze and could not bat a second time – and then after sitting out the Leeds encounter he resumed with 211 and 82 at Old Trafford, with another 80 to follow at The Oval. There is no reason to believe he would not have been in Australia's three best players – the vote-getters — in both the games in which he was incapacitated.
Embed from Getty Images
So yes, he was extremely unlucky not to win the AB.
And by that reckoning, yes, Warner was fortunate that he did win. That is all the more the case given that he was such a poor contributor to the most important campaign of the year, scoring just 95 runs in 10 innings, an output so meagre that he offered an apology for it while collecting his award.
However, it is a bit harsh to suggest – as many are now doing – that the rest of his year was somehow over-valued and over-rated.
He had a very good one-day World Cup and dominated the Tests against Pakistan and New Zealand, both of whom produced feeble opposition – which wasn't Warner's fault. He cashed in ruthlessly, as any batsman would given the opportunity. As Marnus Labuschagne also did, if not quite so heavily. Smith spent a lot of time just waiting to get a hit, which might also have cost him a vote or two here and there.
The voting system might be a bit out of whack in certain ways – for instance, it definitely favours multiple-format players – but it rightly is weighted towards Test cricket performance, and you can hardly decide to make some series more rewarding than others. What if the Poms had proven to be the pushovers and the Kiwis had lived up to their ambitions of winning in Australia for the first time?
Whatever Warner does, he is never far from controversy and this episode has been no exception. And that's not just because his contribution is being seen as inferior to Smith's when it counted most.
It is also because his relationship with the sports public remains ambiguous and complicated, to say the least. He has never been well-liked and his leading role in the ball-tampering scandal has still not been entirely forgiven.
It's about time it was. He has done the crime and done the time and hasn't put another foot wrong in any direction, and in fact has gone well out of his way to make amends in any way that he can.
His deeply emotional acceptance speech provided an insight into the magnitude of the price he has paid for that moment of madness, and a few before it as well. He has earned the right to be cut some slack.
He shouldn't be beaten up over it – by others or by himself – forever. Regardless of what asterisks might linger, posterity will place him close to the very top echelon of cricketers who have ever worn the sacred baggy green cap, and he is entitled to hold his head high into the future.
You don't necessarily have to like him or even admire him, but you do have to acknowledge that he is repaying his debt to the noble old game in very impressive fashion. People have probably been awarded medals for less.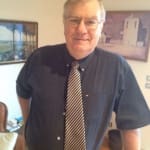 Author:
Ron Reed
RON REED has spent more than 50 years as a sportswriter or sports editor, mainly at The Herald and Herald Sun. He has covered just about every sport at local, national and international level, including multiple assignments at the Olympic and Commonwealth games, cricket tours, the Tour de France, America's Cup yachting, tennis and golf majors and world title fights.
Comments
comments
0 comments