---
Reading Time:
4
minutes
HE WAS one of Australian sport's most respected backroom operators which is why the biggest names in track and field came from far and wide to honour Maurie Plant, says Chief Writer RON REED:
IT DOESN'T happen every week, but it's far from unheard of these days for a departed sports identity to fill a church and then a function room at the MCG so that people can pay their respects and give thanks for his or her contribution. Maurie Plant did that on Wednesday – with a point of difference.
The difference is that almost without exception the one being farewelled has been a star performer on the big stage, a goalkicker, a run-maker, a gold medallist or a world champion at something. Maurie was none of these, but plenty of the people who came to mourn him were.
So, what was he, exactly?
That's not an easy question to answer – and he would have struggled to do it himself.
His best mate, Brian Roe, having thought long and hard about it, boiled it down to one word: "He was facilitator," he said. That'll do, and it's certainly accurate, but the erudite Dr Roe had already chewed up two or three thousand words on social media to try to fully explain the breadth and depth of Maurie's immense contribution to the sport of track and field not only in Australia but wherever people run, jump and throw for fun and profit. And that's just about every country in the world, many of which were represented in person or by message following his death at 66 a week or two ago.
Once a well-performed schoolboy hurdler himself who never made it much further, Maurie went on to become a bit of everything – a manager, mentor and friend to athletes from everywhere, a broadcaster, a talent recruiter, a promoter, a fount of knowledge about the sport and its history and an influential and welcome presence everywhere from the Olympic Games to an inter-club weekender.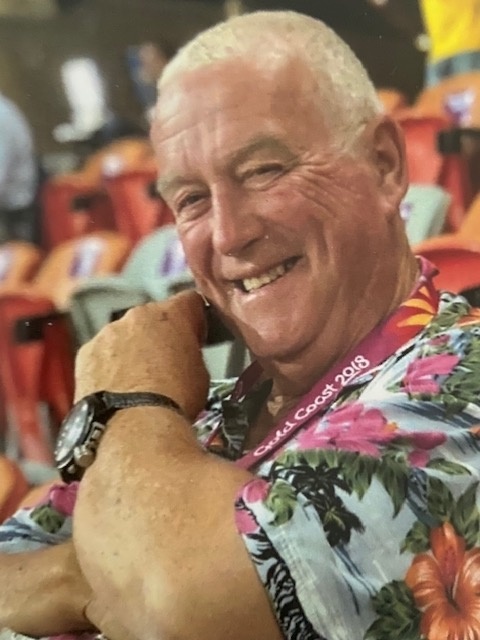 In short, he was one of the most valuable back-stage operators any Australian sport has had for the past 30 or 40 years, but with almost no public profile.
Track and field meets struggle to pull a crowd in Australia these days, but they came in their hundreds – many from interstate — to fill one of Melbourne's biggest churches, St Ignatius in Richmond, and then to line Church St to applaud as the hearse carried him away. Passers-by must have wondered who, or what, they were watching because funerals rarely spill out along busy streets like this.
When a call was made for all the current and former athletes in the church to form a guard of honour to complete the service, about 50 responded. It was a who's who, headed by Olympic gold medallists Cathy Freeman, Sally Pearson and Steve Hooker, with a number of older identities choosing to remain seated.
One of Maurie's most valuable assets was his ability to ensure any track and field meet had enough talent on hand to make it worth watching, and he was extremely good at it – but he outdid himself this time.
In both the formal proceedings in church and later at the MCG function – part wake, part roast — two other words were used often to sum up the man, generosity and humour.
Personally, I would add helpfulness. He was a great friend to the media, which of course was partly because he understood better than most that publicity was to a large extent the lifeblood of his sport, but he usually managed to put the facts on the table, when asked, without betraying one of his philosophies, namely "a closed mouth gathers no feet".
My first engagement with him was in Perth in 1987, where I was mainly working on the America's Cup boat races but also a range of associated sports events, including a track meet.
Late one night the phone rang with Maurie, who I hardly knew then, insisting I join him for breakfast to meet somebody I would probably, he said, be writing a lot about before I was much older.
As the coffee and toast arrived, so did a shy, quietly spoken young Canadian who Maurie introduced as Ben Johnson, telling me that I was talking to the soon-to-be fastest man on the planet. How soon? The next day, Johnson broke the 100m world record at Perth's dilapidated old Perry Lakes Stadium but with the Fremantle Doctor – the wind that blows off the Indian Ocean every afternoon – providing so much assistance (the organisers had reversed the track to make sure of that, which I presume was Maurie's work) that the time could not be regarded as legal.
Embed from Getty Images
It was essentially a high-octane exhibition and there weren't many people there to see it but those who were, me certainly no exception, were blown away in more ways than one.
 The rest of the Ben Johnson story  – stripped of the gold medal after testing positive at the Olympics in Seoul the next year – is well and truly known to anyone with the slightest interest in Olympic sport but back then this unexpected, unasked-for exclusive interview was a Godsend. Just another Maurie Plant production, the first of many that made writing about track and field an enjoyable gig over many years.
In that respect, he and Brian Roe were two peas in a pod – an odd couple in certain respects, but identical in their passion for the sport that has dominated both their lives. It was certainly no surprise, then, that Roe's tribute speech was the three-voter, to employ an expression well-known at the venue in which he was holding forth.
He finished by revealing that he and others had decided to stage an international track and field meeting in Melbourne in the next 12 months or so in honour of their mate. So, it looks like Maurie Plant still has one more crowd to pull – and he will.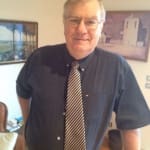 Author:
Ron Reed
RON REED has spent more than 50 years as a sportswriter or sports editor, mainly at The Herald and Herald Sun. He has covered just about every sport at local, national and international level, including multiple assignments at the Olympic and Commonwealth games, cricket tours, the Tour de France, America's Cup yachting, tennis and golf majors and world title fights.
Comments
comments
0 comments