---
Reading Time:
3
minutes
NOT for nothing was AB de Villiers regarded as the recruit of the year for the Big Bash and chief writer RON REED went along to see why:
GIVE a star a stage – especially when he (or she, perhaps) is not attracting the customary rave reviews – and the chances are the show is going to be worth watching.
That's why it was no great surprise when AB de Villiers took the MCG, the biggest and best cricket platform in Australia, by storm on Saturday night, igniting a crucial Big Bash victory for the Brisbane Heat against the Melbourne Stars.
The South African superstar whacked 71 off 37 balls with two fours and six sixes at a colossal strike-rate of 191.8, before being caught off the last ball of the innings as Heat set the Stars a highly challenging 187 to avoid a third successive defeat and the spectre of yet another late-season choke.
The competition leaders failed by a massive 71 runs and are now looking in a certain amount of disarray with their big guns misfiring and an all-too-familiar psychological monkey re-appearing on their backs.
The magnitude of the defeat was labelled "embarrassing" by their inaugural captain, Shane Warne, who was talking not just about their performance but their apparently insouciant attitude.
Embed from Getty Images
Much more of that and it will bite them on the bum, hard – again.
De Villiers' knock was breakneck batting by anyone's standards, except that it wasn't really, not entirely. After coming in at 2/58 late in the eighth over, he was content to watch specialist six-hitter Chris Lynn do his thing at the other end while he, himself, motored sedately along to 13 off 16 balls after 14 overs.
But the genius in players of de Villiers' calibre is knowing how, when and why to apply the lead-foot to the accelerator, as distinct from merely charging blindly like a bull at a gate. It's not the only way to win a game but it's better than most.
When de Villiers pulled the trigger, he yanked it hard. Spinners Clint Hinchliffe and Adam Zampa went for three sixes in quick succession to launch a killer finish that yielded 88 off the last six overs, him roaring home with 58 off 21.
If he hadn't been sitting on the sidelines for the first eight overs, it's not unreasonable to suggest he would have got 100, which makes you wonder why some captains – hello, Glenn Maxwell – send their best players in with the innings close to half over.
It's hard to know how many of the 25,000 spectators were attracted mainly by the prospect of watching one of the world's best-ever batsmen doing his thing, but even though – like most of them – I am a Stars fan, it's certainly what I was hoping to see.
As he cut loose, I couldn't help thinking what a pity it was that his long-term South African team-mate, fast bowler Dale Steyn – just as accomplished a player in his own genre – was still not with the Stars, having gone home after the first half of the campaign.
That would have been a duel worth watching, even if only for a couple of overs.
It's not unfair to suggest that de Villiers owed the Heat this one. His first four games had yielded disappointing scores of 40, 2, 2 and 25 at a strike-rate barely above 100, and the last three were all defeats, which is why the Queenslanders simply had to win this one.
When early arrivals spotted de Villiers warming up wearing wicket-keeping gloves – which he did then wear in the second innings — you had to wryly wonder whether he was being asked to earn his hefty stipend in more ways than one.
Embed from Getty Images
He did so, sort of – stumping Adam Zampa, but not before dropping the ball and almost blowing the chance.
He is, of course, an experienced glove-man – in fact, with 114 Tests, 228 one-dayers, 78 T20 internationals and more than 300 T20s in all, experience is his middle name. When you marry that with stupendous talent, then anything can happen.
And still might.
The victory means the Heat are still in contention for the finals, and with their main man now in top form, and a batting line-up that includes Lynn, Marcus Labuschagne and Matt Renshaw, plus the confidence of having smashed the table-toppers, they could be hard to stop now.
Certainly, the Stars – still trying to win their first, elusive title – will shudder if they find themselves in the final with the super South African staring them in the face. They might have to send an SOS to Johannesburg for their own Protean prince.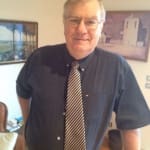 Author:
Ron Reed
RON REED has spent more than 50 years as a sportswriter or sports editor, mainly at The Herald and Herald Sun. He has covered just about every sport at local, national and international level, including multiple assignments at the Olympic and Commonwealth games, cricket tours, the Tour de France, America's Cup yachting, tennis and golf majors and world title fights.
Comments
comments
0 comments