---
Reading Time:
4
minutes
MOST sports fans wouldn't recognise the name, but a departing star is giving fans something to remember him by, and Chief Writer RON REED was there to see it:
BASEBALLER Luke Hughes knows how to make an entrance – and how to leave. In style, in both cases.
When the Melbourne Aces infielder became one of 32 Australians to have played in America's Major League Baseball, he performed the rare feat of slugging a home run the first time he stepped up to the plate.
That was for the Minnesota Twins in 2010, the first of three seasons in the big time which yielded 102 games, with eight homers, for the Twins and another four for the Oakland Athletics, with seven years in minor league. And, of course, he has played for Australia regularly.
For a player from Down Under — where baseball has an ambiguous presence, not really mainstream and not quite as invisible as plenty of other sports – that's an impressive career.
So when he announced a few days ago that, at 35 and about to become a father for the first time, he was retiring at the end of the season, the Aces fans were hoping for something special to remember him by, something befitting probably the best player in the competition.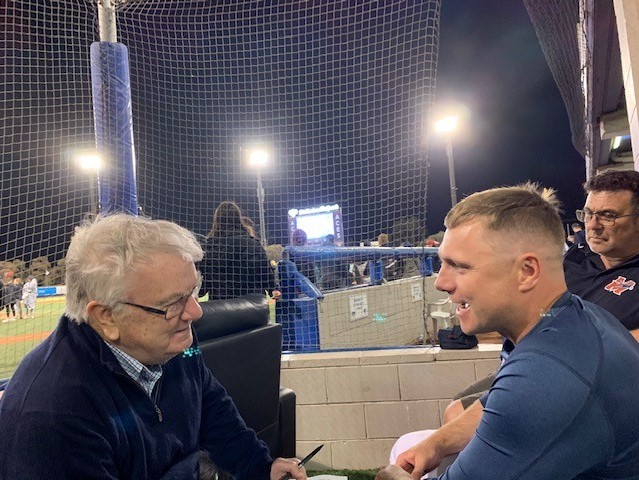 That came on Friday night – or at least the first instalment of it did — when he hit the only home run of the second of four successive games against the Adelaide Giants, which the Aces won 7-5 to move within one win of a share of the lead in the southwest division of the Australian Baseball League. It was the 60th time – and the fourth this season – that Hughes had gone over the fence, a record for the modern version of the competition. He has also driven in the most career runs, with 217.
So why stop now? "I just think it's time. Inside, you know it's time to move on when you start wandering off in the field, not really paying attention. I told myself a few years ago that once that started happening, I would walk away," he said.
After two seasons with the Aces, he leaves in very good company. Two other legendary players, relief pitcher Peter Moylan and catcher Allan De San Miguel, like Hughes both from Perth originally, also announced their retirements at the same time, making it a bitter-sweet week for the in-form club.
Moylan, 41, also made it big in America, playing 500 games in 12 years with the Atlanta Braves, Los Angeles Dodgers and Kansas City Royals, while De San Miguel was a fixture in Minor League Baseball with 566 games, and has also played a record 382 games for Perth and Melbourne.
Sadly, their farewells will be hardly noticed outside the bubble in which Australian baseball dwells. It is rarely mentioned in mainstream media and most sports fans would struggle to name the teams, let alone the players. There are 35,000 players, plus 17,000 kids, in registered competitions, most of them no doubt dreaming of the big money on offer if they ever manage to follow in the footsteps of Hughes and his elite peers.
The sport enjoyed its biggest moment in the sun by winning a silver medal at the Athens Olympics in 2004 – baseball returns to the Olympic program this year after a 12-year absence, with no guarantee of staying there – achieving that despite the original pro league collapsing under a heavy financial burden in 1999 and not being revived until 2010.
This erratic history also included a competition called the International League owned by former star player David Nilsson, which lasted only from 1999 to 2002.
The league now has eight privately-owned teams, including one in New Zealand and another in Geelong which uses all Korean players, and it chugs along knowing that if it should collapse again professional baseball in Australia would be in danger of dying permanently.
Many of the players are imported, with the Aces having 12 Americans on their roster and their current opponents, Adelaide, having eight Americans, two Canadians and one from the Dominican Republic.
Embed from Getty Images
They're probably in it for the experience and the practice more than the money with each club operating under a $100,000 salary cap, which means most locals need a day job. For some, the game is little more than beer money – and it sometimes shows, with the standard on display on Friday night pretty ordinary, with most of the runs on both sides enabled by fielding errors.
Hughes works for the club overseeing corporate sales and laughs when you mention that he was earning about half a million dollars in America a decade ago. He declines to say how much he is paid now, only that "it's nothing like that".
The Aces, who are trying to win their first championship, play at the Melbourne Baseball Park, after abandoning a stint at the Showgrounds, where they had to compete with horse shows, music festivals and carnivals and could never guarantee the arena's availability for an entire season.
The purpose-built park was opened exactly 30 years ago in a remote windswept paddock in Altona, just off the Geelong road. It can seat 3,900 with standing room for another 2,400, which is modest – but ample. The Aces can usually count the crowd in the hundreds but there were 1,178 there on Friday night, boosted by two when my son bought a couple of tickets as a late Christmas present.
I'm glad he did – it's probably the only venue of any significance in Melbourne that I had not visited over several decades of writing about sport of all sorts, and when I finally did get there it was worth the wait just to see Hughes clobber a big one out of the park to the delight of everybody there with the exception of the Adelaide pitcher and his few friends.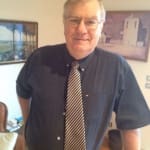 Author:
Ron Reed
RON REED has spent more than 50 years as a sportswriter or sports editor, mainly at The Herald and Herald Sun. He has covered just about every sport at local, national and international level, including multiple assignments at the Olympic and Commonwealth games, cricket tours, the Tour de France, America's Cup yachting, tennis and golf majors and world title fights.
Comments
comments
0 comments